IT WAS the wake-up call Josh Worrell needed.
As the versatile tall edges closer to having his name called by a club at this month's NAB AFL Draft, potentially in the first round, Worrell believes a stern message at under-16s level has proved pivotal.
>> The 2019 NAB AFL Draft runs from November 27-28. Follow all the latest news in the draft hub
Worrell didn't make the Sandringham Dragon's under-16s side two years ago, but it wasn't for a lack of talent.
Stephen Nash, who is a recruiter for West Coast, was the team's selector, and although he was well aware of the key defender's talent, he also had a lesson to provide.
"He picked the squad and said 'You're immensely talented but you just don't train hard enough'," Worrell told AFL.com.au.
"I took the advice on board and I think it's become one of the best aspects of my game now in terms of training and going out there and not mucking around."
The moment stuck with Worrell, and as he prepares for life at an AFL club, he believes it was a turning point for his rise.
"I thought [my draft] hopes were done for, but I had a good bottom-age year and managed to have a decent top-age year to get to where I am," he said.
"Personally I never thought I'd be able to make it but I've managed to get here and I'm just looking forward to it."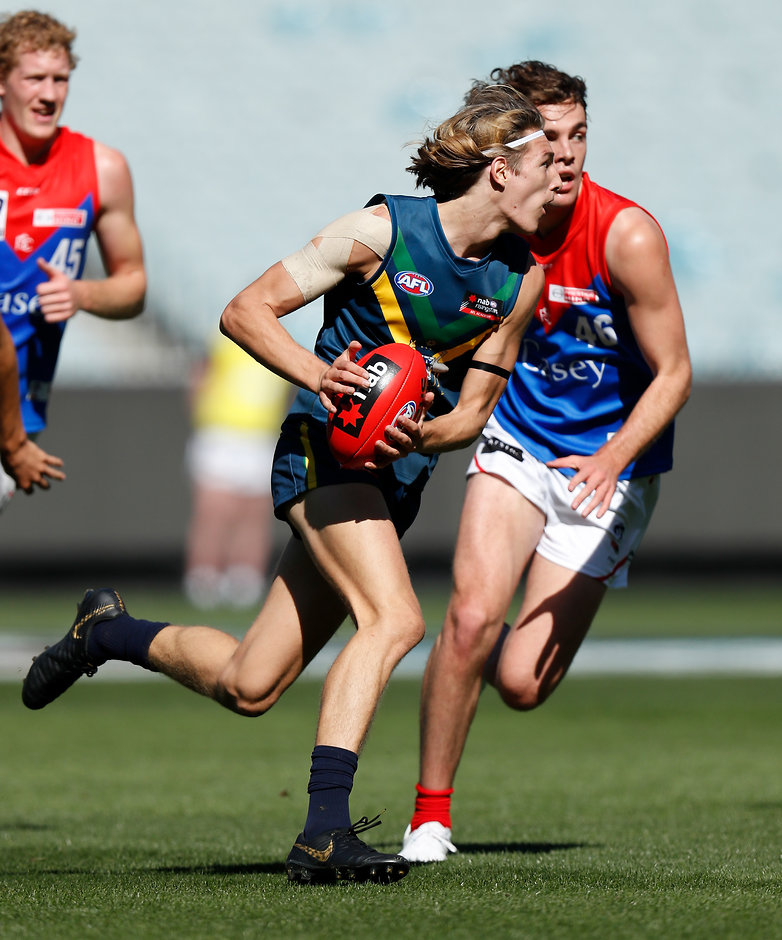 Worrell is the interceptor of this year's draft pool. As a 195cm defender he can leave his opponent and take grabs above his head, and then kick-start his team's charge.
Throughout Vic Metro's under-18 championships, Worrell also shifted forward and showed he was more than just a defender, booting four goals against Western Australia and then three against South Australia.
But Worrell's season finished shortly after, having injured his shoulder and requiring a reconstruction. It saw him miss the end of Sandringham's under-18 season, and also forced the 18-year-old to sit out testing at the NAB AFL Draft Combine.
Despite the setback he still shapes as a possible top-20 selection, with Port Adelaide and Geelong considering him. Although he has been moved around positionally (even using his leap in the ruck at times), Worrell is confident he'll start his career in one spot.
"I'm very competitive at ground level and in the air I bring a fair bit of pressure so they're my biggest things," he said.
"The position I prefer is probably as a third tall defender, so that ability to roll off and intercept the ball but get pretty offensive as well.
"Clubs seem to like me down back more than anywhere. I haven't found a club yet that's preferred me forward."
Find Road to the Draft on Apple Podcasts, Google Podcasts and Spotify.