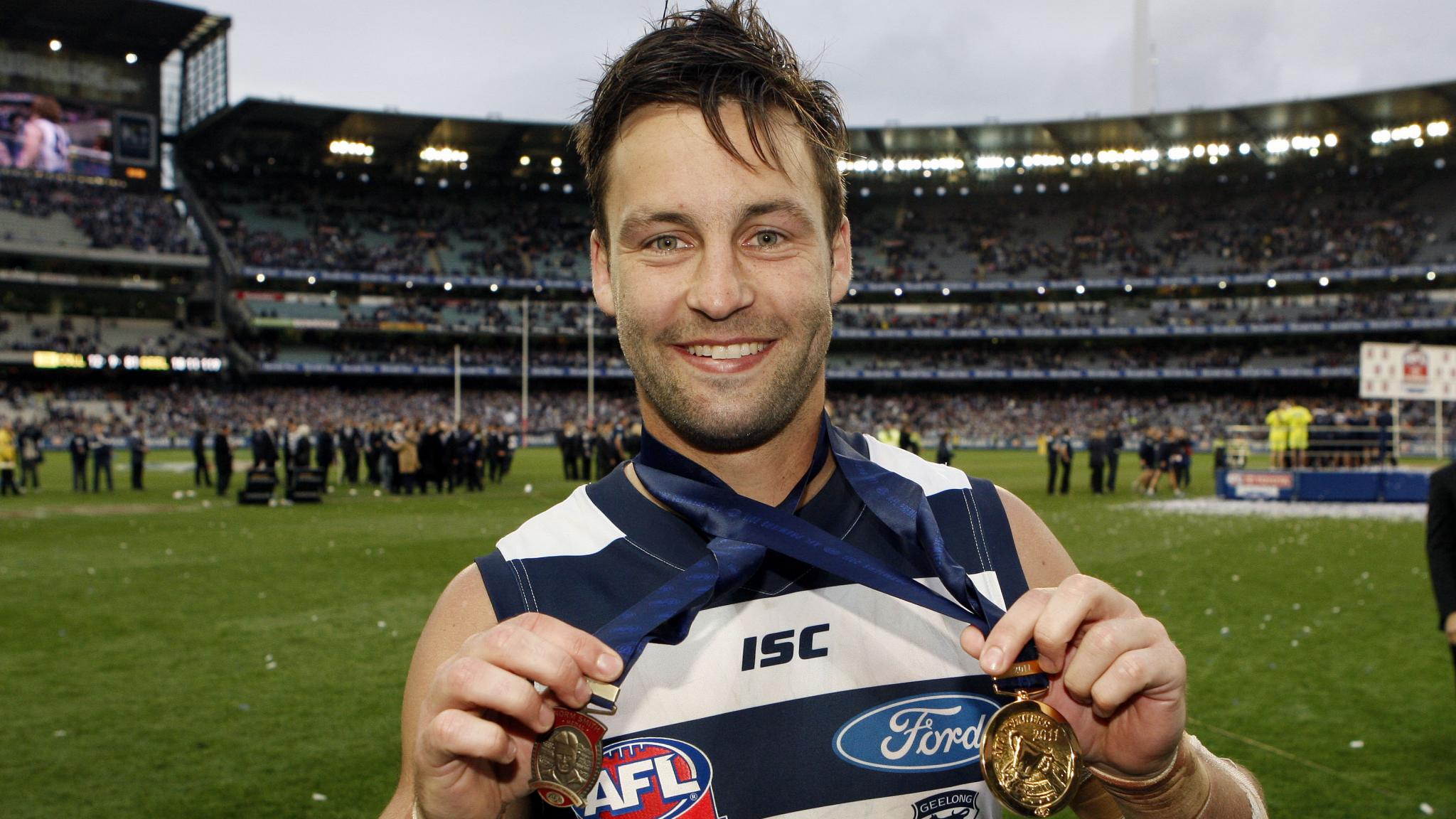 It's one of the most ridiculous ideas I've heard
Jimmy Bartel
GEELONG champion Jimmy Bartel has labelled the prospect of a best-of-three Grand Final Series for the AFL as a "dumb idea".
The proposal has reportedly been flagged by outgoing Sydney CEO Andrew Ireland and is designed to create fairness for interstate clubs instead of playing just one deciding game at the MCG.
"There's so many things you can't have three games for. How does it fit into the football calendar?" Bartel asked on Macquarie Sports Radio.
"The attrition rate of players. If you're a supporter, you're thinking am I going to see the best players playing in games?
FULL FIXTURE Every round, every game
"It's one of the most ridiculous ideas I've heard. Our game is not suited for a best of three (series).
"It's a dumb idea. If it is Andrew Ireland, I'd be very surprised."
Bartel said the fairness argument held little weight.
"As soon as we understand that everything in our game is not fair, you can move on and deal with it. It's just the nature of the competition," Bartel said.
"It's not a fair competition. The draw says that. Location says that. Different-sized grounds say that. Supporter bases say that."
The contract for the AFL to play the Grand Final at the MCG until the end of 2057 was only signed off in the last week, and reportedly held out the prospect of a best-of-three Grand Final series.
"You could put 20 different lines through it," Bartel said.