CHARLIE Cameron has revealed comments from his exit meeting with Adelaide coach Don Pyke in 2017 inspired him to a standout showing against the Crows on Saturday.
Cameron was a star in Brisbane's one-point win at the Gabba, kicking three second-half goals from his 16 disposals to go along with five marks and three tackles.
MID-SEASON ROOKIE DRAFT Former players, brothers of star on the list
It was the first time the lightning quick forward had played Adelaide since returning to his home state 18 months ago.
"I was a bit nervous going against my old side," Cameron said.
"I remember some comments from my exit review with Don Pyke and a few other coaches that really stuck out.
"I can remember those comments and don't want to say them here, but I remember what they said, and it drives me to prove them wrong."

Cameron is in the midst of an excellent season for the Lions, polling AFLCA votes in three of his past four matches – including seven against the Crows.
The only aspect letting the livewire down is his goalkicking.
Find In the Game on Apple Podcasts, Google Podcasts or Spotify
He's kicked 15.18, which comes as somewhat of a shock after starting the season 7.2 in the opening fortnight.
What's even more surprising is the nature of the misses, with many adjacent to goal.
Charlie Cameron in the Lions' new indigenous guernsey. Picture: Getty Images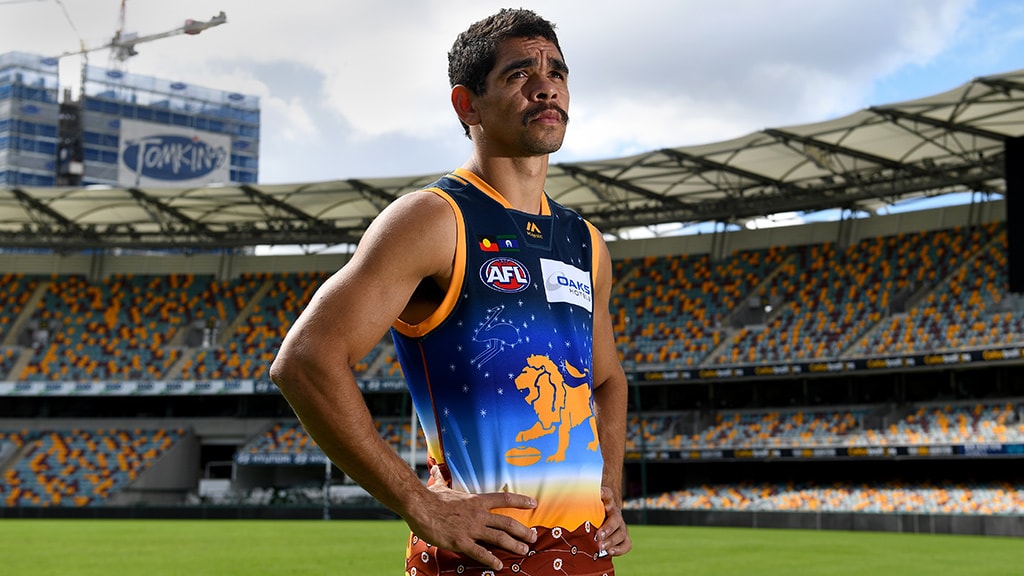 "In front of goal, the easy ones, I'm a lot more relaxed and not focused on my routine, and on the boundary I don't really think about it, it's just instinct," he said.
"A few of the boys are telling me to use my 30 (seconds), but I don't really like taking my 30 because I'll think about it too much.
"It's quite frustrating but I'm trying to work my butt off to correct it."