AUSTRALIA'S first predominantly Muslim women's AFL team broke down cultural barriers when they ran onto the hallowed turf at the MCG for a historic curtain-raiser on Sunday.
The 20 women, who all form part of the Auburn Giants, were split into two teams of 10 players and took part in a competitive match ahead of the Collingwood-Greater Western Sydney round 11 clash.
Twenty women took to the MCG for a curtain raiser ahead of the Pies-Giants clash. All pictures: AFL Media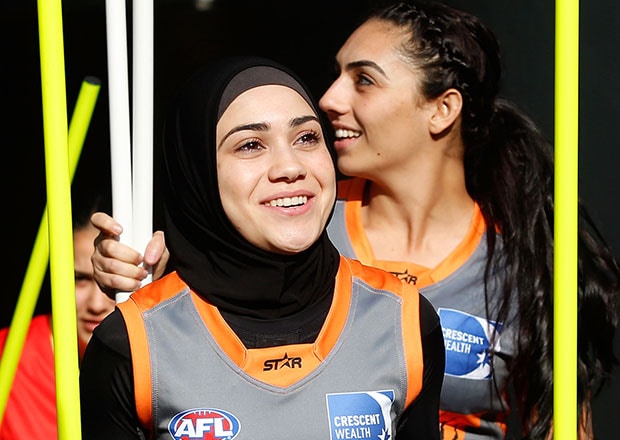 Amna Karra-Hassan founded the Auburn Giants women's team in 2011 in the rugby league and soccer heartland of Western Sydney and is an integral member of the squad.

She said the curtain-raiser at the MCG would remain a cherished experience for the whole team.


"It was incredible. For a lot of people who grow up with the game, they dream of experiences like today," Karra-Hassan told AFL.com.au on Sunday.

"Our team hasn't grown up with the game … I never really actually believed it would happen."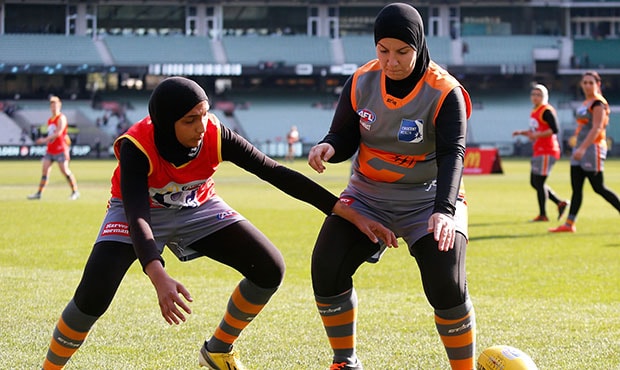 The Auburn Giants train twice a week and take the field every Saturday in the Sydney Women's Division Two competition.

Karra-Hassan said the Auburn Giants' main objective was to create a pathway for women to play AFL and help facilitate community engagement off the field.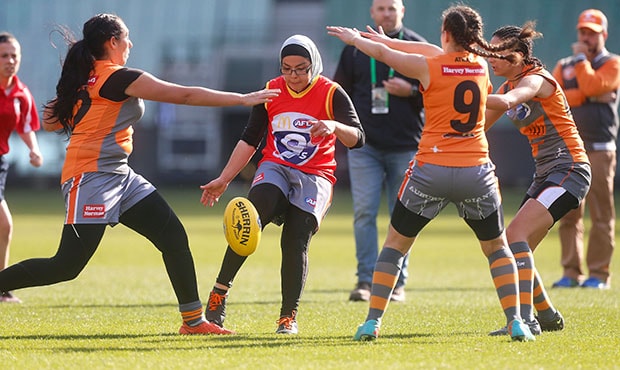 "As the years have gone on, the mission has developed," she said.

"Off the field, it's things like building community engagement and the personal development of our players and concerning ourselves with those things because there'll be a ripple effect on our local community and our broader community.

"The ultimate aim is that we become an institution in the local community that gives back."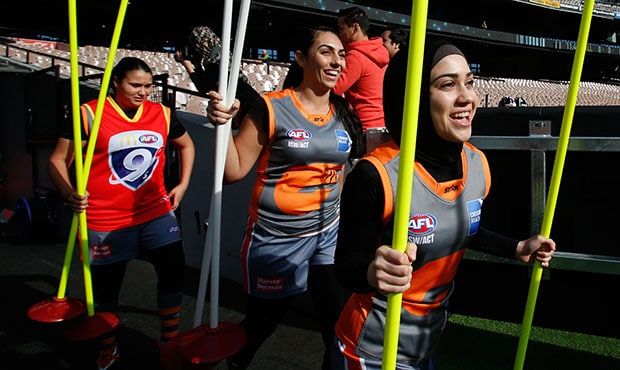 Karra-Hassan said the League was at the forefront of embracing cultural diversity.
"The AFL is leading all codes in this space, they are champions for multiculturalism and taking the game out to multicultural communities," she said.
"But also making the football community, whether it's community club level or elite, more diverse as well and celebrating that to reflect our society."