THE late Richmond and South Fremantle champion Maurice Rioli, Adelaide defender Ben Hart and Brisbane Lions midfielder Nigel Lappin are among this year's Australian Football Hall of Fame inductees.
East Fremantle champion Ray Sorrell, Sturt ruck-rover Paul Bagshaw and St Kilda backman Verdun Howell round out the 2016 class.
The six greats were recognised at a gala function in Melbourne on Tuesday night, with Rioli – the uncle of Hawthorn star Cyril and Richmond youngster Daniel – the first inducted.
Maurice Rioli
Rioli joined the Tigers in 1982 and was best and fairest in his first two years at the club.
Noted as a big-game player, Rioli was judged best afield in the 1980 and 1981 WAFL grand finals.
• Maurice Rioli profile: 'You've gotta draw from the hips like a gunfighter'
He was the first player to win a Norm Smith Medal in a losing side, after the Tigers' 18-point loss to Carlton in the 1982 decider.
The left-footer was remembered as a classy centreman with brilliant skills in a career spanning 118 matches for the Tigers and 166 for South Fremantle.
Rioli died in 2010 on Christmas day, aged 53. He was the uncle of Hawthorn superstar Cyril and great uncle to young Tiger Daniel.
"Cyril and Daniel are making the family proud by stepping up and carrying (the family name) on," son Gavin Rioli said at Tuesday night's ceremony.
"[Maurice] was a big part of South Fremantle. They loved him down there.
"He would be very proud of the family, carrying on the name through the Richmond Tigers."
Ben Hart
Hart took to the field 311 times for the Crows and he was a crucial member of the teams that won flags in 1997-98.
He remains the youngest Adelaide player to debut (aged 17 years and 257 days) and took on – and often beat – some of the modern game's greatest forwards, including, Saint and Swan Tony Lockett, Hawk Jason Dunstall and Cat Gary Ablett.
"My first press conference was done in my school uniform I think," Hart said at Tuesday night's ceremony.
"I remember 1992 – we were playing St Kilda. Cornesy (Coach Graham Cornes) asked, 'Who wants to play on Tony Lockett?' I don't know why, but my arm shot straight up in the air. I wanted to do it."
"I had to find ways to beat these guys, or match these guys. They taught me how to play the game."
Hart was All-Australian in his first two years.
• Ben Hart profile: The Crow champ who survived one of footy's toughest initiations
Nigel Lappin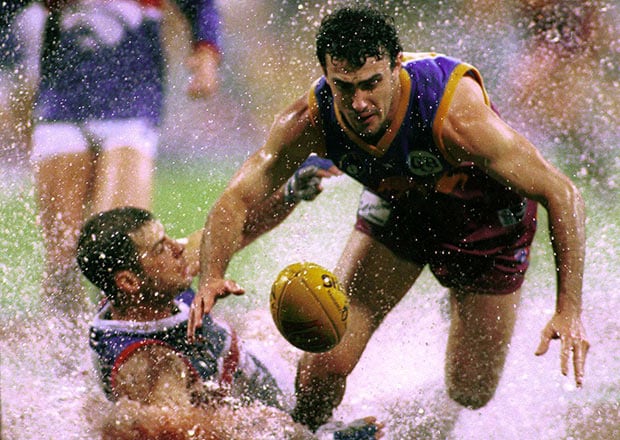 Lappin was a key member of the Lions squad that won three consecutive premierships, despite sometimes playing in the shadows of skipper Michael Voss and the likes of Jason Akermanis. He was named All-Australian four occasions.
• Nigel Lappin profile: The 'unsung' member of the Lions' fab four
• The Lion who roared in finals: Hall of Famer Nigel Lappin's five best games
He famously played the 2003 Grand Final with broken ribs and a punctured lung.
"I only had one rib that was fully fractured," he said at Tuesday night's induction ceremony. "I had a couple of others that were fractured.
"It was a tough week. I remember my wife had to help me out of bed for the first couple of days of the week."
Nigel Lappin with his wife at Tuesday night's gala event. Picture: AFL Media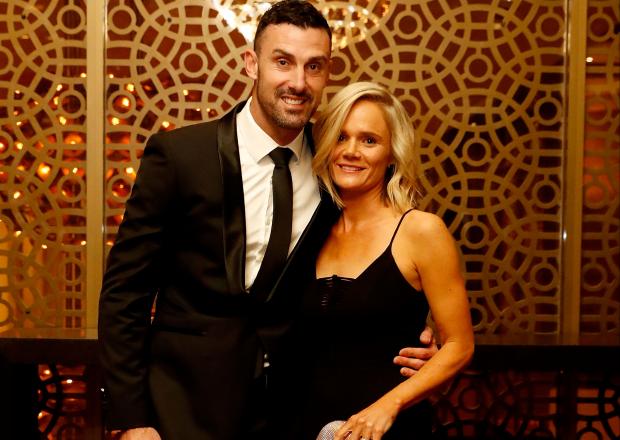 Ray Sorrell
Sorrell was a brilliant left-foot kick, but a motorcycle accident after his first season threatened to halt his career.
"I had a head-on collision with another motorbike," he recalled on Tuesday night. "That damaged my knee. The club took me to two specialists in Perth and they both came up with the same scenario that I'd never play football again."
The medicos were wrong, and Sorrell returned the next year. He went on to win two Sandover medals.
He is the grandfather of current players Jonathon Marsh (Collingwood) and Harry Marsh Sydney Swans).
• Ray Sorrell profile: The equal of 'Polly' Farmer?
Paul Bagshaw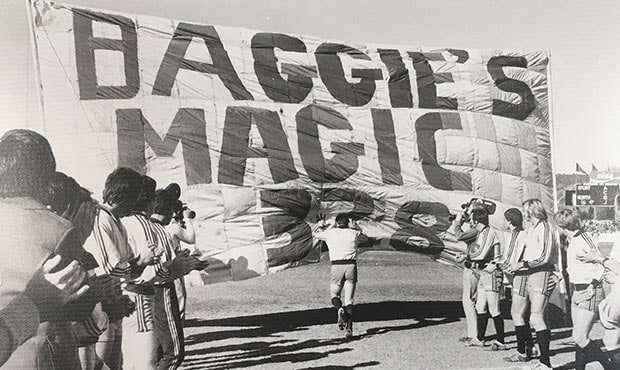 Bagshaw played for the Double Blues in 360 matches (a club record) and he won seven premierships, including two as captain.
Known as 'Mr Magic', he was named club champion five times, with three of awards in premiership years.
Bagshaw's father Hartley played over 100 games for Sturt in the 1940s.
"He said the best work he did for Sturt was in the bedroom," Hall of Famer Paul joked of his dad on Tuesday night. "I'm very proud of that."
• Paul Bagshaw profile: Sturt legend dismissed Hall of Fame call as April's Fool prank
Verdun Howell
Howell was ahead of his time as an attacking full-back. In 1989, he was retrospectively awarded the 1959 Brownlow Medal, having originally tied with South Melbourne champion Bob Skilton but relegated to second on a countback.
"When I first started ... we would get a drubbing nearly every time we ran out," Howell said after being inducted into the AFL Hall of Fame.
"It probably helped my Brownlow achievement because the ball never seemed to go anywhere else (other than the backline)."
The vice-captain of the 1966 premiership-winning Saints played 159 matches.
• Verdun Howell profile: The tough nut who helped the Saints win their premiership with a wired jaw
Howell (l) with host Gerard Whateley at Tuesday night's gala function. Picture: AFL Media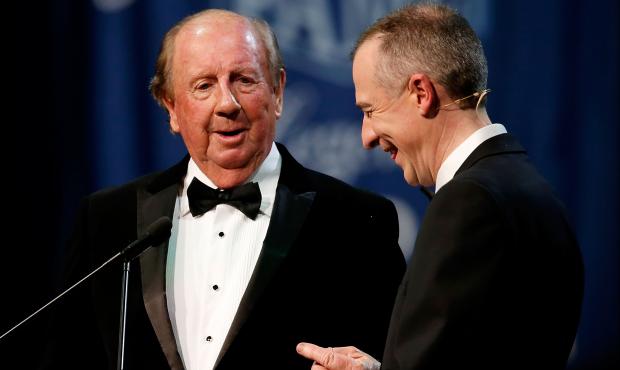 • Click here for full profiles and videos of the 2016 AFL Hall of Fame inductees