Talks ready to start on Balic
Harley Balic has passed his medical tests with Melbourne and the Demons are now all but committed to bringing the midfielder across from Fremantle during the NAB AFL Trade Period.
Balic has requested a move home to Victoria after two seasons with the Dockers and it is understood Fremantle will now work to facilitate a trade to his club of choice.
The 20-year-old took indefinite leave from the club twice this season to deal with a personal issue and returned to Melbourne for a period during the season.
What's he worth?
The Dockers' starting point in negotiations is likely to be a pick in the 30s or 40s, but they might have to accept a later pick.
The Demons hold pick No.45 in the third round and No.64 in the fourth round.
Balic was a slider in his draft year of 2015 because of injury after being touted as a top-10 pick, eventually going at No.38.
The Dockers are committed to bringing GWS defender Nathan Wilson and Gold Coast forward Brandon Matera to the club and will need picks in the second and third round to help them. They will also be sending Hayden Crozier to the Western Bulldogs.
Bulldogs get their man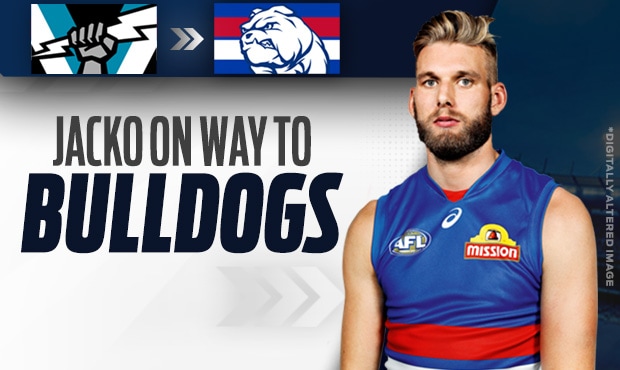 AFL.com.au told you way back on September 1 the Bulldogs were front-runners for Port's Jackson Trengove, and on Friday's first day of the free agency period they got their man.
How it happened:
The Dogs tabled their three-year offer for the Port utility within half an hour of business officially opening at 9am AEDT.
Just over three hours later the Power informed the AFL they wouldn't match the offer, and Trengove was a Bulldog.
The AFL later confirmed the Power will receive a second-round pick (currently No.30) as compensation, although they will forfeit that pick if as expected they sign free agent Tom Rockliff.
What he'll bring to the Bulldogs:
The 26-year-old is a 'Mr Fix It' and the Bulldogs have holes that need plugging after missing the finals. Primarily a tall defender, he is competitive as an undersized ruckman and would be a good support to Jordan Roughead or Tom Boyd.
Trengove was also valued at Alberton for his leadership, which was among the reasons he was targeted by the Bulldogs. He was a member of the Power's leadership group early in his career.
Will homesick Bomber get his trade wish?
Bomber Aaron Francis has requested a trade back to his home state of South Australia, but faces an uphill battle to get his wish.
Taken one pick after Darcy Parish in the 2015 NAB AFL Draft, Francis has managed just five senior games in his two seasons at Tullamarine.
Why he's moving: Francis' brother, Hayden, died of cancer in 2014 and the tall backman is understood to be homesick.
Why it could be a tough ask: AFL.com.au's Nick Bowen says both South Australian clubs have their hands full ahead of trade period's opening day on Monday.
Adelaide is in a standoff with Melbourne and the Brisbane Lions over the respective trade requests of Jake Lever and Charlie Cameron, and have emerged as a late bidder for Geelong free agent Steven Motlop.
Francis could appeal to the Crows as a replacement for Lever, but Carlton midfielder Bryce Gibbs shapes as a bigger priority if he again seeks a trade home.
Meanwhile, Port is set to bring in Brisbane Lion Tom Rockliff as a free agent, is the Crows' main rival in the race for Motlop and has identified Melbourne forward Jack Watts as a priority signing.
Decision time for Watts
Port Adelaide has prioritised Jack Watts in the upcoming NAB AFL Trade Period and believes it can lure the Melbourne forward interstate.
Suitors for Watts are gathering, with Collingwood interested and reports Geelong also met with the former No.1 draft pick on Friday.
Watts declared his love for the Dees on Tuesday and his desire to stay, but the 26-year-old is believed to be coming to terms with a move.
He has been encouraged to consider a move interstate and it is believed he has softened on his stance of staying in Victoria.
On a move interstate, his manager Paul Connors told NAB AFL Trade Radio: "That's what he's got to grapple with over the next few days. He doesn't have three weeks to think about this, he's got the weekend."
Watts met with the Power in Adelaide last week.
Can the Power get it done?
Port is also seeking to bring in free agents Tom Rockliff (Brisbane Lions) and Steven Motlop (Geelong), who toured the club's facilities on Friday. As free agents, they won't cost the Power any of their draft picks.
They hold No.29, No.47 and No.66, but compensation pick No.30, received for Jackson Trengove, will be cancelled out when they land a free agent of their own.
What does he bring to Alberton?
Port has identified midfielders and forwards as its priorities, and clearly sees itself as ready to strike for a premiership now. Watts helps them.
He might be convinced that a move to play alongside Charlie Dixon, Robbie Gray and Chad Wingard inside 50 could be the best thing for his football.
Motlop set to move to South Australia
Steven Motlop at Adelaide airport on Friday. Picture: Supplied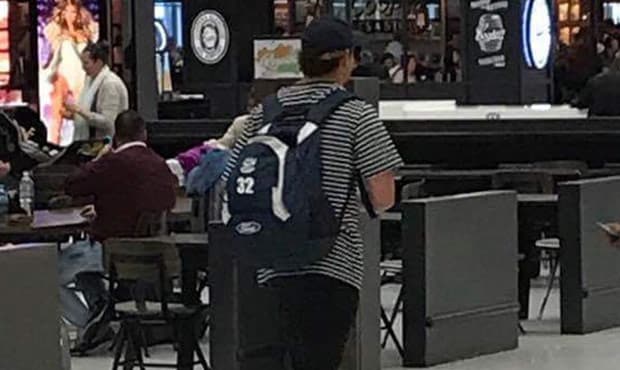 A year after attracting little genuine interest when offered for trade, Geelong forward Steven Motlop has attracted a late bidding war as a free agent.
Port Adelaide has made most of the running for Motlop this year, but Adelaide, Gold Coast and West Coast have all made 11th hour bids to snare the restricted free agent.
The good news for Port is Motlop is understood to have settled on a move to Adelaide the city, the bad news is it now faces stiff competition from Adelaide the club for the Cat's signature.
What happens now?
Port and Adelaide are due to meet with Motlop over the weekend to put their closing arguments as to why he should choose them.
Port has put in the most groundwork for Motlop and will be hoping their consistent pursuit of him convinces him his future lies at Alberton.
The Crows, on the other hand, are believed to be offering more money, together with the lure of playing for a Grand Final team.
Motlop is expected to make a decision early next week and lodge a free agency offer with the AFL soon after.
Although Geelong has the right to match an offer, it is unlikely to do so, content instead to take a compensation pick – likely to an end-of-first-round or second-round selection – and create salary cap space to pursue trade targets such as Gary Ablett and Jack Watts.
What you also need to know
• The Western Bulldogs have flagged their interest in Hayden Crozier. Bulldogs list manager Jason McCartney says the club has held discussions with Fremantle about the out-of-contract forward.
• Charlie Cameron's manager is confident a trade to send the young forward to the Brisbane Lions will be facilitated. Adelaide has been firm that the contracted 23-year-old is a required player until his contract expires at the end of 2018, but Colin Young told NAB AFL Trade Radio: "The club he's chosen is Brisbane who probably do have some really good picks for draft may assist getting the deal done".
• Hawthorn continues to firm as the frontrunner in the race for contract Port Adelaide runner Jarman Impey, ahead of the Western Bulldogs.
• There has been no movement in the Jake Lever and Charlie Cameron negotiations. Melbourne and Adelaide remain in a stand-off over Lever, while the Crows are maintaining they will hold Cameron to his 2018 contract rather than allowing his desired move to the Brisbane Lions.
• Gold Coast and Geelong have also made little progress in their talks on Gary Ablett, with the Suns steadfast in their demand for a best-22 Cat.
• North Melbourne secured one of the key planks of its list rebuild on Friday, re-signing key forward Ben Brown until the end of 2020. But the Roos delisted running man Sam Gibson, who is keen to continue the game's longest active consecutive games streak (130) at a new club.
• The Western Bulldogs were widely seen to be in the market for a ruckman this year, but list manager Jason McCartney told NAB AFL Trade Radio this was far more from the club's biggest priority.
• Out-of-contract West Coast tall Fraser McInnes has attracted rival interest but looks likely to recommit to the Eagles before the end of the trade period
Get the AFL Trader sent to your inbox
Every weekday evening during Trade Period we'll send you a bite-sized email wrap of the day's biggest trade stories.
We'll only tell you what you really need to know, plus exclusive insights and scoops from our Trade reporters.
Enter your email address here to get the AFL Trader in your inbox every weeknight:
Having trouble on the app? Click here to set up your subscription. You can always unsubscribe by following the link in the footer of AFL Trader emails.
Want more ?
• Draft Combine wrap: who boosted their stocks?
• Thursday's trade wrap: Will the Crows let Charlie go?