BRISBANE has a selection headache on its hands, with coach Chris Fagan saying no team in the competition could replace the physicality of injured wingman Mitch Robinson.
Fagan said the Lions were weighing up "six or seven" options from its unbeaten NEAFL team to fill the void for Saturday night's semi-final against Greater Western Sydney.
The dilemma is whether Brisbane goes for a pure wingman or shift Jarrod Berry or Zac Bailey from the existing team to the wing and bring in a midfielder or half-back as cover.
Jarrod Berry with coach Chris Fagan on Tuesday. Picture: AFL Photos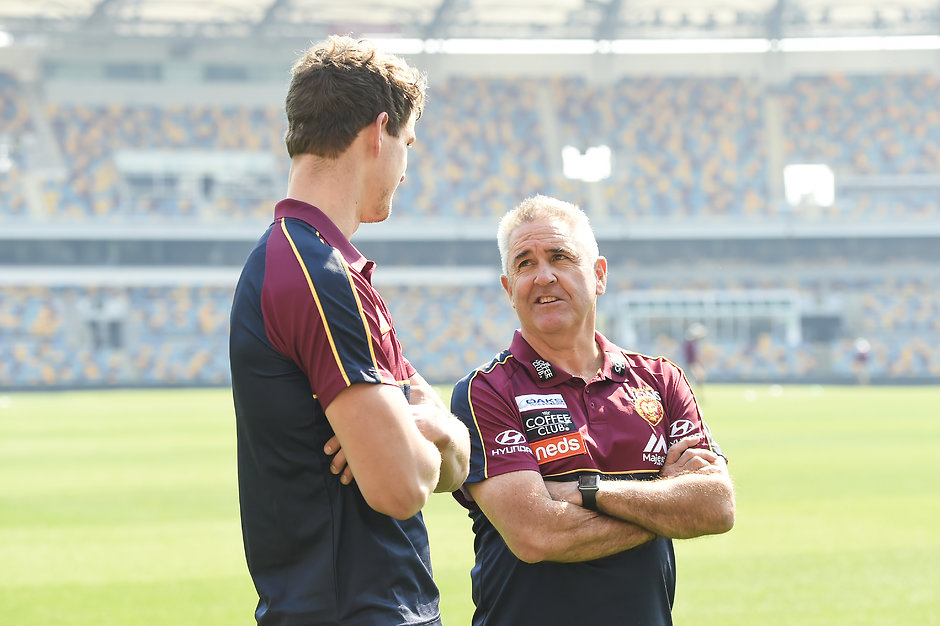 One thing that can't be replaced, however, is Robinson's grunt.
"He's a unique beast in that way," Fagan said on Tuesday morning.
"I don't think any club in the AFL, if they had a Mitch Robinson playing for them, his style, could replace him because he is quite unique.
One-of-a-kind mid Mitch Robinson is a hard man to replace. Picture: AFL Photos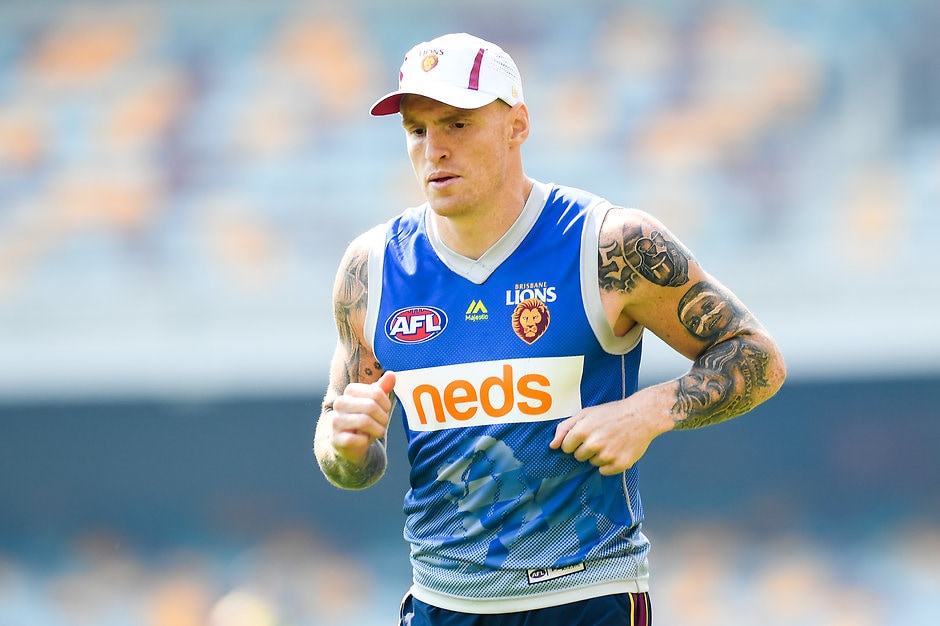 "We know we can't 100 per cent do that, but we'll bring a guy into the team that will have his own strengths and play to those."
The list of genuine candidates is long.

Lewy Taylor, Tom Cutler and Ryan Bastinac all have experience playing on the wing, while Cedric Cox (who played in round 23 against Richmond), Nick Robertson and Rhys Mathieson would also be in contention.
"It's what the good clubs can do. They can find replacements for guys when they're injured.
"We've had a great run (with injuries). It's unfortunate for Mitch but I know somebody else will stand up."
Brisbane will face a GWS outfit that includes Toby Greene after the star half-forward escaped suspension at the Tribunal on Monday night.
SORRY TOBY Remorseful Giant cops massive fine for Bont treatment
"The only interest I had was whether he was going to be suspended or not, and he wasn't, so he's playing," Fagan said.
"He's a terrific player.
"I'm glad for him he's playing. It's not something I spent any time concerning myself with, it's out of my hands, I don't control it."
Despite Greene's inclusion and Robinson's omission, the Lions' coach had no concerns his team would be lacking aggression against the Giants.
"We're a tough team, we don't just rely on Mitch Robinson to be tough," he said.
"We are a tough team and that's a reputation we've earned this year.
"The guy that comes in will play as hard as he can."