LIKELY Gold Coast recruit Noah Anderson would have no issue if the AFL changed the length of rookie contracts to three or even four years to help clubs with player retention.
Anderson and good mate Matt Rowell look certain to be taken by the Suns with the first two selections at next month's NAB AFL Draft.
Gold Coast have both picks after being handed an assistance package by the AFL this week.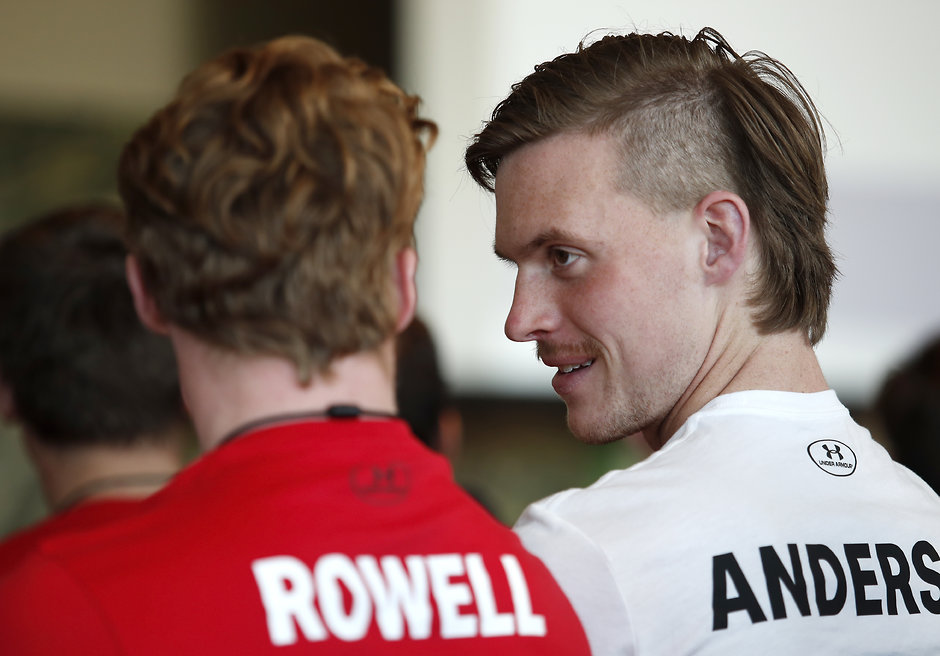 First-year draftees are given a minimum two-year contract to start off their careers, but there has been talk that rookie deals should be lengthened.
This would be aimed at assisting clubs in keeping their young stars past their initial deals.
Speaking on Telstra AFL Trade Radio on Wednesday, Anderson said he wouldn't be worried if the rules were amended.
INDICATIVE DRAFT ORDER Your club's latest picks
"I think that would be fair," he said.
"Obviously the clubs invest so much into the player by drafting them, so (if first-up contracts are changed to) four years, I think why not?"
Many have questioned the Suns' ability to keep Rowell and Anderson in Queensland long term given the club's poor history of losing big names.
Last week's Grand Final was a hurtful reminder of that for Gold Coast.
Former high draft picks Tom Lynch, Dion Prestia and Josh Caddy all played a part in Richmond's premiership win after starting their careers up north.
(L-R) Ex-Suns Tom Lynch, Dion Prestia and Josh Caddy.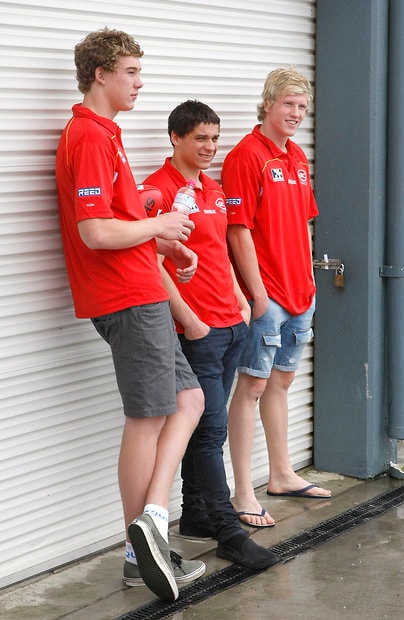 However, Anderson said that despite all the negatives being talked about with regards to the Suns, helping turn the club's fortunes around on and off the field is an exciting prospect for him.
"Oh 100 per cent (it is)," he said.
"That appeal is definitely there to be drafted to a club that hasn't had that ultimate success.
"To be able to play a part in taking that club to the finals or wherever the road goes, that definitely appeals (to me).
"While the appeal to play in Melbourne in front of big crowds is also there, the appeal to be able to help take a (less successful) club to the top is almost bigger."
AFL TRADE HUB All the latest news
Anderson and Rowell are tipped to be regulars for Gold Coast next season, but he stopped short of declaring that both players would slot straight into senior footy from the season opener of 2020.
"I couldn't give you an answer because neither of us has fully experienced the ins and outs of AFL football, but I'm sure we'll do everything possible to be ready for when that call-up comes," he said.
Find Road to the Draft on Apple Podcasts, Google Podcasts and Spotify.