THEY'RE debated at length for months over summer but what about after a full season of evidence?
Last year's blockbuster trades including Dylan Shiel, Lachie Neale, Jesse Hogan and Dan Hannebery divided opinion as to which club left each transaction with the upper hand.
Now 11 months on, AFL.com.au looks at who's winning 11 of the biggest trades from last October.
Find Trends on Apple Podcasts, Google Podcasts and Spotify
The Mitch McGovern trade
Carlton gets McGovern and 2019 third-round pick (44) and lose picks 26, 28, rights to a pre-selection and 2019 fifth-round pick (75)
Adelaide gets pick 13, Shane McAdam (pre-selection) and 2019 fifth-round pick (75) and lose McGovern, pick 40 and 2019 third-round pick (44)
Sydney gets picks 26, 28, 40 and give up pick 13
Winning: Sydney
Mitch McGovern was dropped in the second half of the year due to fitness and is yet to live up to the hype. The Swans' swapping of picks bought them an additional 623 draft points – the equivalent of pick 30 alone. The three picks obtained in this deal were then turned into Nick Blakey on draft night, matching a bid at pick 10 for the forward who looks a 15-year prospect. It also unlocked Swans' ability to execute a savvy live trade with West Coast that netted youngster James Rowbottom at pick 25. The Crows turned 13 into forward/midfielder Ned McHenry (taken at pick 16 as picks shuffled back). While he and Shane McAdam are yet to feature at senior level after injury-interrupted years, they have the Crows stocked for the future.
LIVE PICK TRADES Swans' sneaky move, Blues' bold play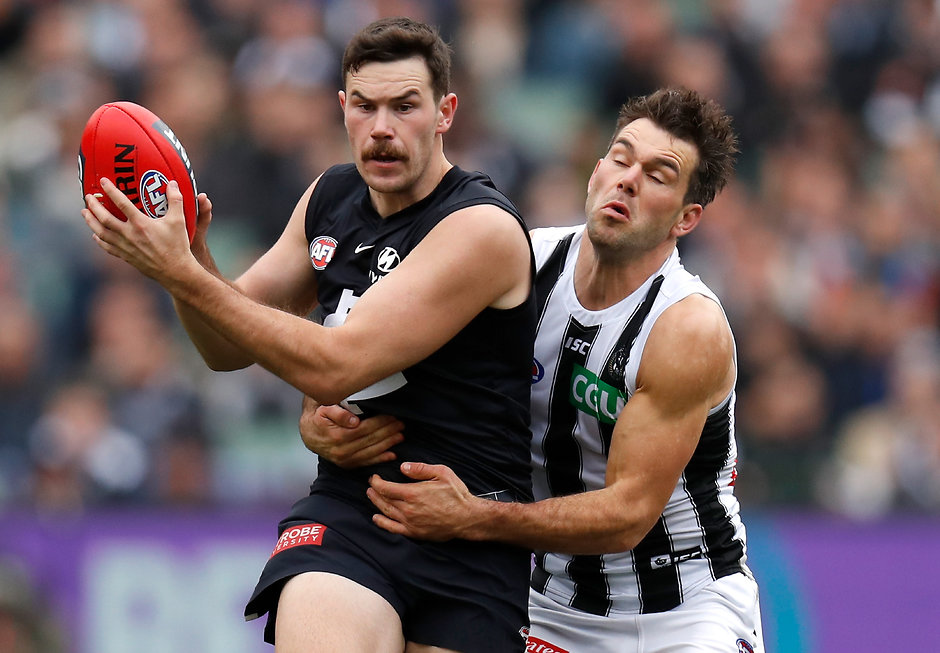 The Jared Polec trade
North Melbourne gets Jared Polec, Jasper Pittard and pick 48
Port Adelaide gets pick 11 and 2019 fourth-round pick (61)
Winning: Split decision
North Melbourne needed to move 11 out knowing that if they kept it, it would evaporate on draft night by having to match a bid for Academy star Tarryn Thomas. They were still able to get Thomas by bundling later picks and got a star wingman in Polec and a half-back in Pittard, who enjoyed one of the best seasons of his career. The Power will be just as happy with their hand – pick 11 jumped all around the country, helping Port to move up the draft order and grab Connor Rozee at pick 5. Win-win.
Fair snag from Jared Polec against his former team!#AFLNorthLions pic.twitter.com/T1MG3BlUV4

— AFL (@AFL) March 31, 2019
The Dan Hannebery trade
St Kilda gets Hannebery and pick 28
Sydney gets pick 39 and 2019 second-round pick (23)
Winning: Sydney
Hannebery played just five games this season and was again plagued by soft-tissue setbacks, while the Swans watched from afar having cleared more than $2 million off their books in the remaining three years of his deal. The Saints split pick 28 into two later selections, while pick 39 was used by the Swans as part of the package for Nick Blakey. The Swans enter this year's draft armed with pick 23 thanks to the Saints finishing 14th.
First goal as a Saint for Dan Hannebery! #AFLSaintsFreo pic.twitter.com/HjJM2gCz0m

— AFL (@AFL) August 11, 2019
The Chad Wingard/Ryan Burton trade
Hawthorn gets Wingard and 2019 third-round pick (45)
Port Adelaide gets Burton, pick 15, 35 and 2019 fourth-round pick via Western Bulldogs (66)
Winning: Port Adelaide
Wingard got going in the final six weeks of the season but his first half of 2019 was hampered by soft-tissue injuries. At the same time Burton was impressing in defence for the Power and Xavier Duursma (taken with pick 15) was letting his arrow do the talking. Pick 35 also was part of a separate deal for the Power to move up the order. With many believing the Hawks need to go younger with their list, Burton and Duursma would be a good start.
Chad's a happy Hawk now! #AFLHawksNorth pic.twitter.com/xQ7ZCPGgvm

— AFL (@AFL) April 7, 2019
The Lions/Suns pick swap
Brisbane gets pick 19, 2019 second-round pick (19) and 2019 third-round pick via Hawthorn (46)
Gold Coast gets 2019 first-round pick (14)
Winning: Brisbane
A signed, sealed and delivered trade victory for the Lions thanks to their meteoric rise. Last year's pick 19 was used as part of the package for Lachie Neale and the Lions will get the same selection again this November. The Lions' loss on Saturday softens the blow for the Suns, meaning they'll get pick 14 back this year but on a point comparison it gets ugly for the Suns. For the record, a 1066-point buffer for the Lions – the equivalent of pick 16. Ouch.
Find Road to the Draft on Apple Podcasts, Google Podcasts and Spotify.
The Lachie Neale trade
Brisbane gets Neale and pick 30
Fremantle gets pick six, 19, 55
Winning: Brisbane
It was a big price to pay but Neale is in Brownlow Medal contention and has completely changed the dynamic of the Lions midfield. The Dockers were able to on-trade pick six for Hogan and used 19 in the deal for Lobb. While Lobb had a solid year, Hogan is yet to hit his straps and the Dockers midfield sorely missed Neale. Lions are leading this one but ask again in 12 months if Hogan gets off the leash and returns to his days as a forward capable of 50-goal seasons.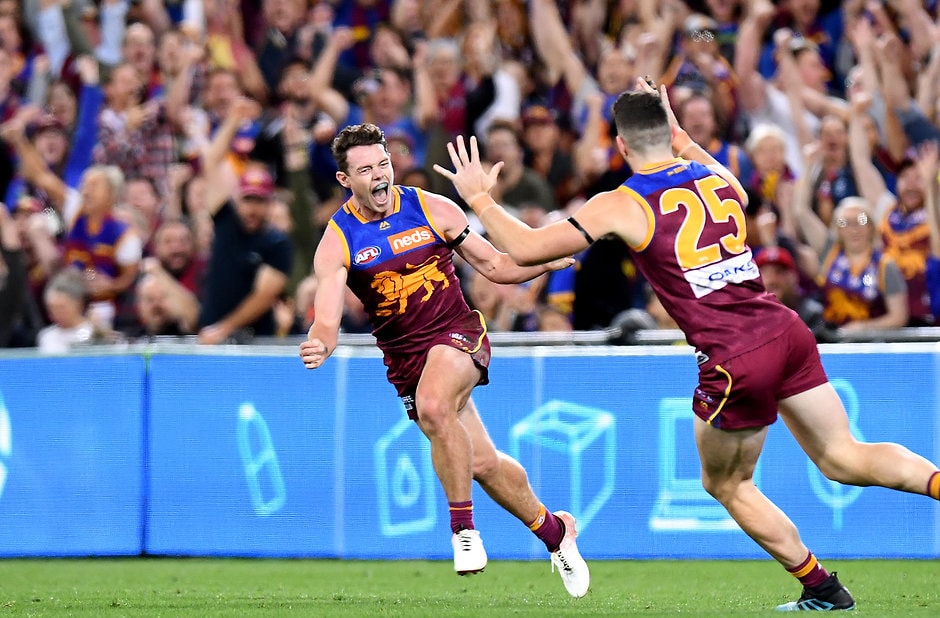 The Jesse Hogan trade
Fremantle gets Hogan and pick 65
Melbourne gets pick six and 23
Winning: Melbourne
Hogan is yet to get his body right so on the face value of just pick six and 23 for the key forward, it's the Demons in front. Separately, the Demons delivered pick six for Steven May who's yet to work and Hogan has three years up his sleeve on May to prove the Demons wrong.
Former Demon Jesse Hogan has gone down into the rooms for treatment at quarter time after this contest.#AFLDeesFreo pic.twitter.com/o2coUKqwUo

— AFL (@AFL) June 22, 2019
The Rory Lobb trade
Fremantle gets Lobb, pick 14, 45, 47
GWS gets pick 11, 19
Winning: Fremantle
Using the AFL Draft Value Index, it's a difference of 453 points for Lobb which equates to pick 38. Lobb was far from dominant in purple this year but has shown he's worth more than a late second-rounder. The Giants weren't disgraced in this one, either, using 11 for Jackson Hately (pushed back to 14) and 19 on Xavier O'Halloran (at 22).
Rory Lobb crumbs and goals his own marking attempt! #FreoSwans pic.twitter.com/YoHAabBGHj

— AFL (@AFL) July 20, 2019
The Steven May trade
Melbourne gets May and Kade Kolodjashnij
Gold Coast gets pick six
Winning: Gold Coast
Steven May's lack of pre-season conditioning came back to haunt him during the season, finishing with eight games to his name. Kolodjashnij, the steak knives in the deal, also managed two AFL matches before concussion again took its toll. After 12 months the Suns are ahead with their selection with pick six, tall forward Ben King, looking a 15-year key-position prospect. Now they've just got to find a way to convince him to stay beyond 2020.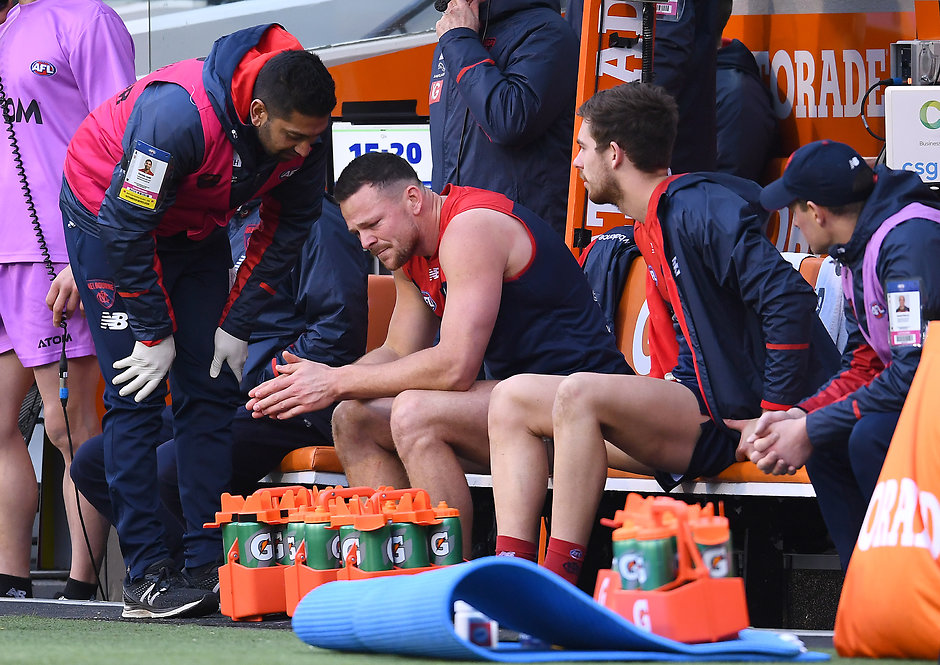 The Dylan Shiel trade
Essendon gets Shiel and 2019 second-round pick (currently 33)
GWS gets pick nine and 2019 first-round pick (13)
Winning: Greater Western Sydney
Almost identical to the Neale deal on the points scale and Shiel's first season was less effective than his Brisbane counterpart's. Not only did the transaction allow the Giants to land Jye Caldwell (pick 11), pick 13 this off-season will be crucial as they look to move up the draft order. The Giants' progression through to the final four also lessens the importance of the second-round pick the Bombers got in return. Shiel has five years left on his contract to prove his case, but for now the Giants sit in front.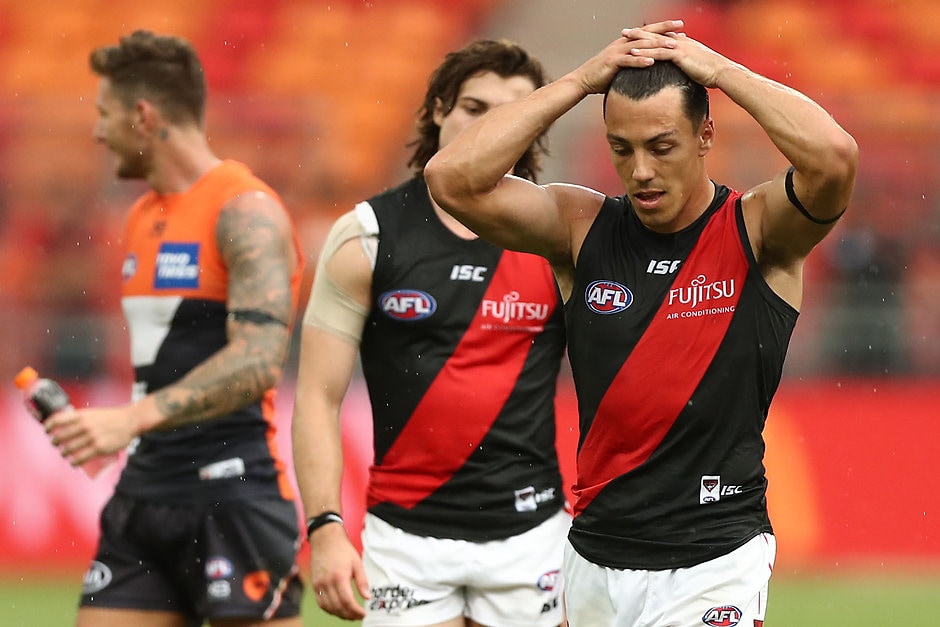 The Dayne Beams trade
Collingwood gets Beams, pick 41 and 44.
Brisbane gets pick 18, pick 56 and 2019 first-round pick (currently 17)
Winning: Brisbane
Beams was a solid contributor in nine games this year before hip and shoulder surgeries ended his season. Will start next year as a 30-year-old, while the Lions will hope to get decade-long careers out of Ely Smith (pick 21 last year) and this year's first-round selection. The Lions will be barracking for the Giants to knock off the Pies this Saturday to send pick 15 or 16, instead of 17 or 18, up north.
BEAMSY'S BACK!#AFLPiesCats pic.twitter.com/7vySC336sb

— AFL (@AFL) March 22, 2019
Find In the Game on Apple Podcasts, Google Podcasts or Spotify