ALLEN Christensen has opened up about the gambling addiction that led to his request for a trade from Geelong to Brisbane more than four years ago.
On the first episode of his podcast Addicted to The Game, Christensen said he lost "hundreds of thousands" of dollars gambling on horse racing and needed a fresh start.
DUSTY'S TOUGH YEAR Martin reveals battle with anxiety and depression
He said a chat with Geelong football manager Neil Balme following the 2014 season was the catalyst for his move.
"He came knocking on the door and told me he'd been hearing things about me owing money to some people," Christensen said.
"(Balme said) We need to help you".
"I'm forever grateful for that because that was a lightbulb moment for me."
Then 23 and five years into his AFL career, Christensen said rock bottom was trying to turn $5 into $200 so he could pay rent.
The 2011 premiership player met with Brisbane and said he told the Lions "absolutely everything" about his problems.
'GREAT EVOLUTION' Huge changes coming in player welfare, says Bucks
"At the time I thought I needed to make a decision for me to stop that cycle," he said.
"Everywhere I walked in Geelong … that's the pub I turned $30 into $5000 or that's the pub we turned $1000 into $5, everywhere I walked.
"I don't know if I could have gone cold turkey straight away if I didn't leave Geelong.
"I'm forever grateful to Brisbane for taking a chance on me at the time, there was a lot of shit being spoken about me."
Allen Christensen walks from the field after a loss with Geelong in 2013. Picture: AFL Photos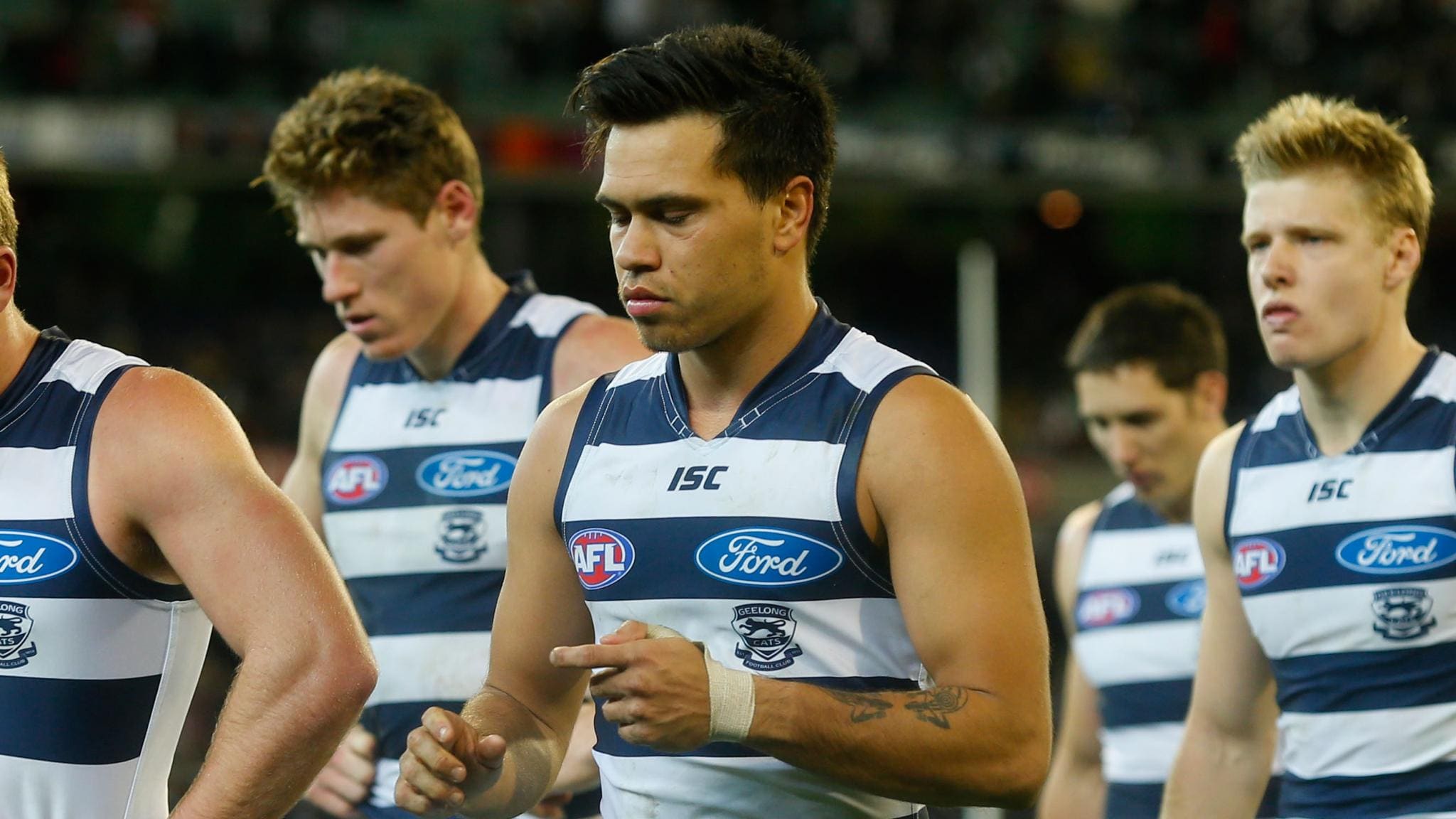 Christensen said the last time he deposited money into a betting account was October 2, 2014, before he was traded to the Lions.
He said looking back on the accounts in recent weeks had been scary.
"I just wanted to be on every race," he said.
"It consumed so much of my life. Everything I did revolved around racing.
"I'd deposited just over $300,000 into my account, I don't know how much I took out, but it was a cycle.
"I'd say definitely hundreds of thousands of dollars (lost), at the track, at the TAB.
"Biggest outlay … was $18,000. The next race I acted like it never happened.
"Biggest amount I won was around $50,000 in a day, but I think I lost a lot of that over the next week.
"It was like a rollercoaster.
"Ever since I got the trade to Brisbane I was able to remove those triggers from my life and become that person I wanted to be."