JAKE Riccardi is acutely aware of the significance of winning the Fothergill-Round-Mitchell Medal.
The recipient of the honour, awarded to best young VFL player with the most potential of reaching the AFL, has gone on to be drafted in 13 straight years.
Riccardi is hoping to make it 14.
Jake Riccardi celebrates a goal for Werribee.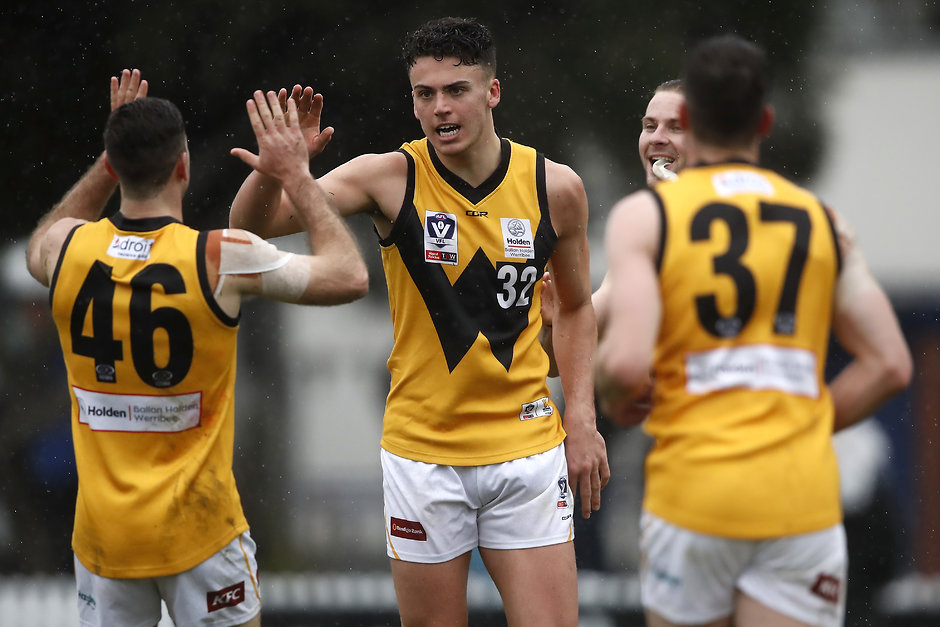 Having piqued the interest of a number of AFL sides ahead of May's NAB AFL Mid-Season Rookie Draft, a strong finish to the year with Werribee has ensured the 19-year-old is now firmly on the radar of a host of clubs as a mature-aged prospect.
Recruiters believe the athletic 195cm forward is likely to be among the first VFL players called during the upcoming NAB AFL Draft, with his crowning as the 2019 Fothergill-Round-Mitchell Medallist on Monday night only set to enhance his draft standing.
Michael Hibberd, Kane Lambert, Nic Newman, Luke Ryan and Bayley Fritsch are among the recent success stories to stem from winning the award. Not that the supremely talented Riccardi is taking anything for granted, having claimed it earlier this week.
Demon Bayley Fritsch won the Fothergill-Round-Mitchell Medal in 2017.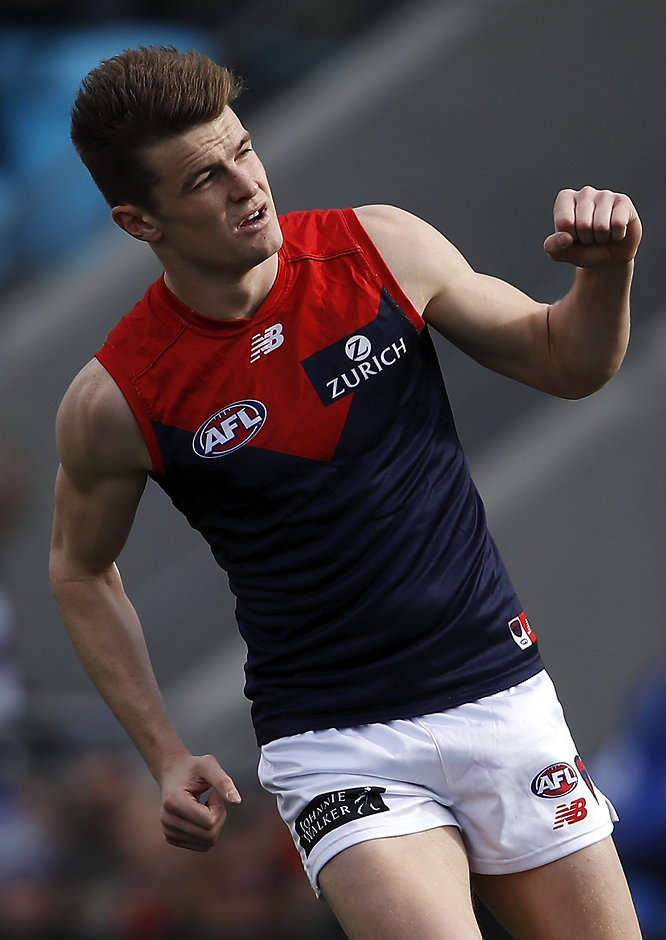 "It's been one of those things where lately the guys who have won it have just gone bang," Riccardi told AFL.com.au.
"It obviously would be great if it did happen and going off the award, it's been pretty continuous for the guys to have been picked up. But at the end of the day, you don't want to think about it too much and jinx yourself.
"It's not just going to happen, it's not always like that. You'd like to think it will be like that, but you can't."
INDICATIVE DRAFT ORDER Dons, Dogs locked in, Giants' double win
Riccardi's rapid improvement in his first full VFL season, in addition to his natural physical attributes, saw him rocket into contention to be picked up by a club in this year's return of the mid-season draft.
North Melbourne and Geelong were believed to be among the sides with the most interest in the high-leaping forward, while Sydney led a cluster of other clubs closely monitoring his development.
Riccardi was a chance to be picked up in the mid-season draft.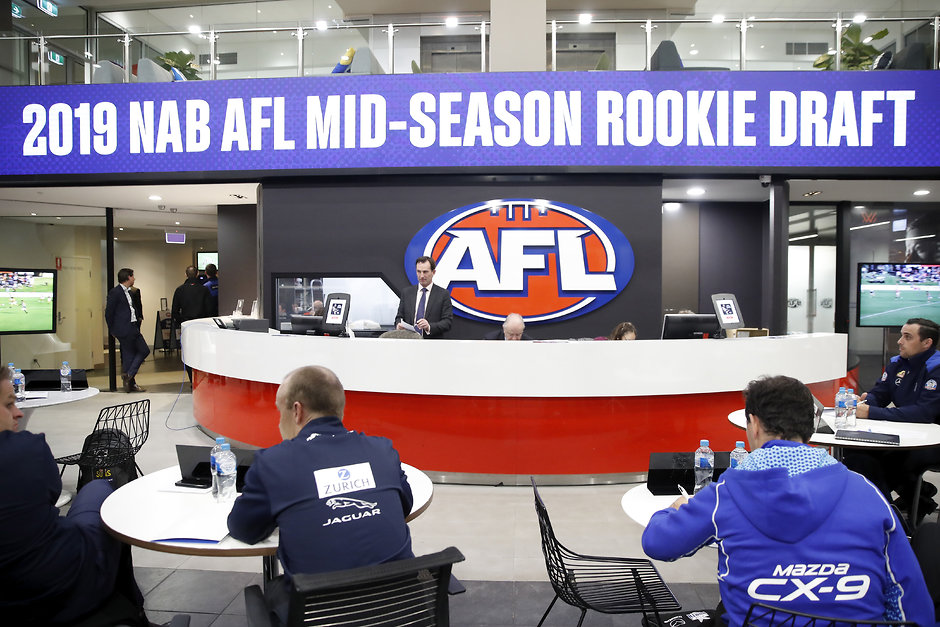 It came amid a season in which Riccardi kicked 38 goals from 20 games to finish second in the Jim 'Frosty' Miller Medal for the VFL's leading goalkicker.
Champion Data also logged the teenager ranking 'elite' for score involvements in 2019 and 'above average' for disposals, marks, goal assists and goals. The result of this was a deserved place at centre-half forward in the VFL's Team of the Year.
But while not being rewarded for such a campaign with a spot on an AFL list in the mid-season draft might have flustered some, the nature of his year ensured Riccardi's focus with Werribee never wavered.
Riccardi bagged 38 goals in season 2019.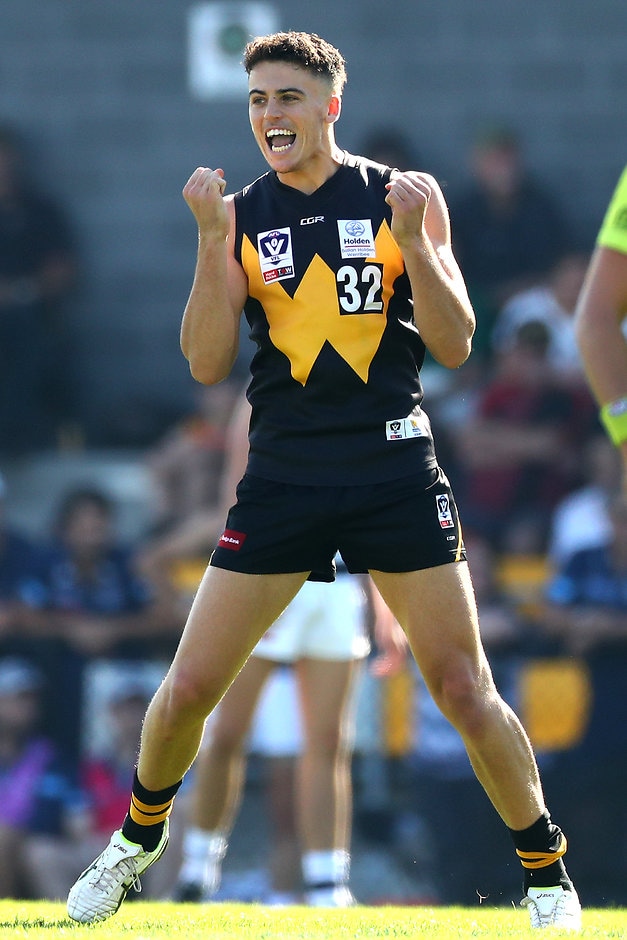 "It all happened pretty late," Riccardi said.
"I was really focused on getting named in Werribee's round one side, playing well and trying to hold my spot. All of a sudden, it went from that to potentially getting picked up.
"After the last game before the mid-season draft, when a bit of interest came … there was that week, the draft happened, then we played a couple of days later.
"I had a little bit of interest, but I moved on pretty quickly because I wasn't expecting much. My mindset was still for Werribee and playing well for them. I was trying to give my best for the club, because I knew that after that there would be that interest."
Find Road to the Draft on Apple Podcasts, Google Podcasts and Spotify.
Riccardi credits Werribee coach Mark Williams and the club's forward line coach Nick Daffy for giving him the licence to thrill this season, helping to change his approach to how he attacked every contest.
"I just tried to have that mindset every game, that any ball coming in hot, I wanted to get myself to it and jump at it," Riccardi said.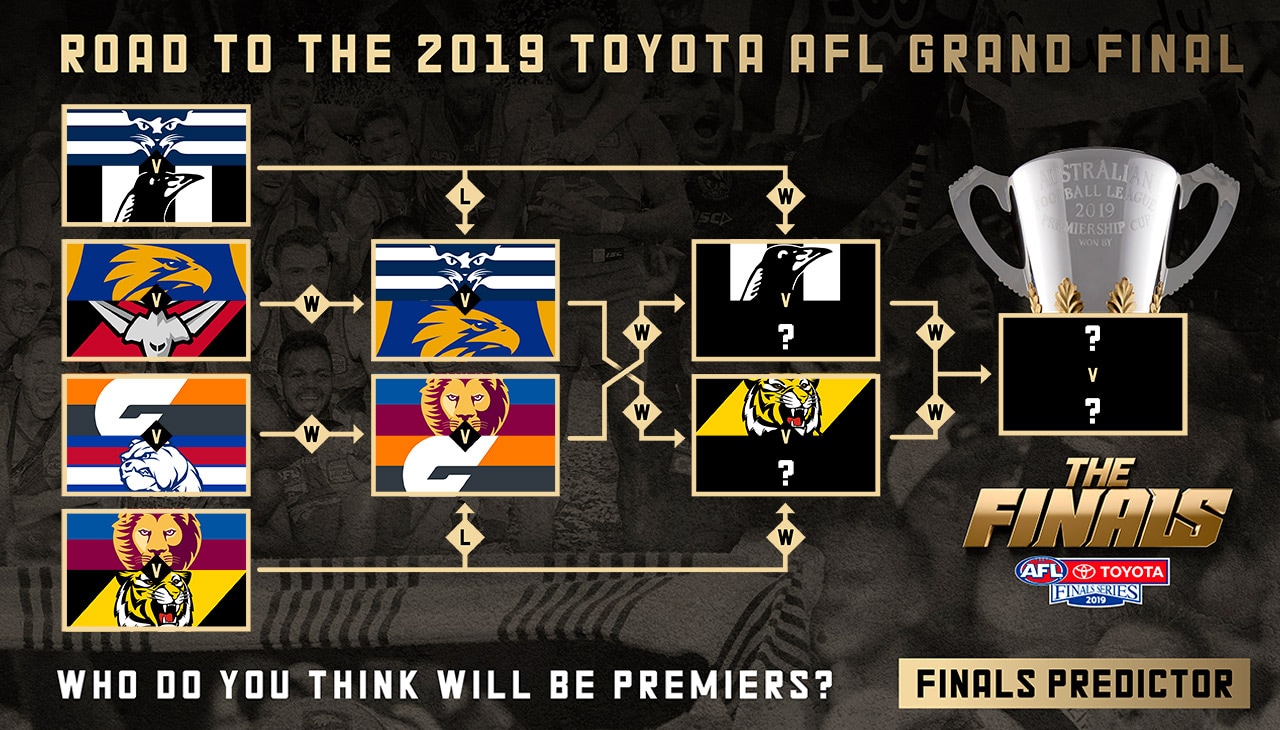 The result of that attitude has been a series of high marks, an abundance of goals and a host of awards at season's end.
It's a scenario that seemed hard for the youngster to imagine 12 months ago, let alone when he first became draft eligible three years ago.
Having had his growth spurt late, Riccardi sensed his dream of one day making the grade was slipping away as a 17-year-old.
Playing for St Bernard's as a rangy, lanky half-back with good mates and now AFL players Xavier O'Halloran and Lachie Scholl, he wasn't yet involved in a TAC Cup program.
FINALS PREDICTOR Who will win the 2019 premiership?
"I was always spewing that I never got in there," Riccardi laughed.
"I was sending a few emails to try and get there, but eventually it happened anyway."
That call-up to the Calder Cannons' system happened in pre-season of his draft year – and while he enjoyed a relatively impressive campaign, there wasn't enough time for him to convince recruiters that he was ready to make the jump to AFL level.
"I didn't have a bad year, but I didn't have a great year and I wasn't really in the draft range," Riccardi said.
He returned to the Cannons as an over-age player last year, becoming a permanent key forward and having stints with Werribee throughout the season in an attempt to gain senior experience.
That ultimately built the platform for his impressive 2019 campaign.
Now, having been overlooked in two national drafts and this year's mid-season draft, Riccardi is hopeful of following in the footsteps of Josh Corbett last year and making the jump from Werribee to the AFL.
Josh Corbett is now a Sun.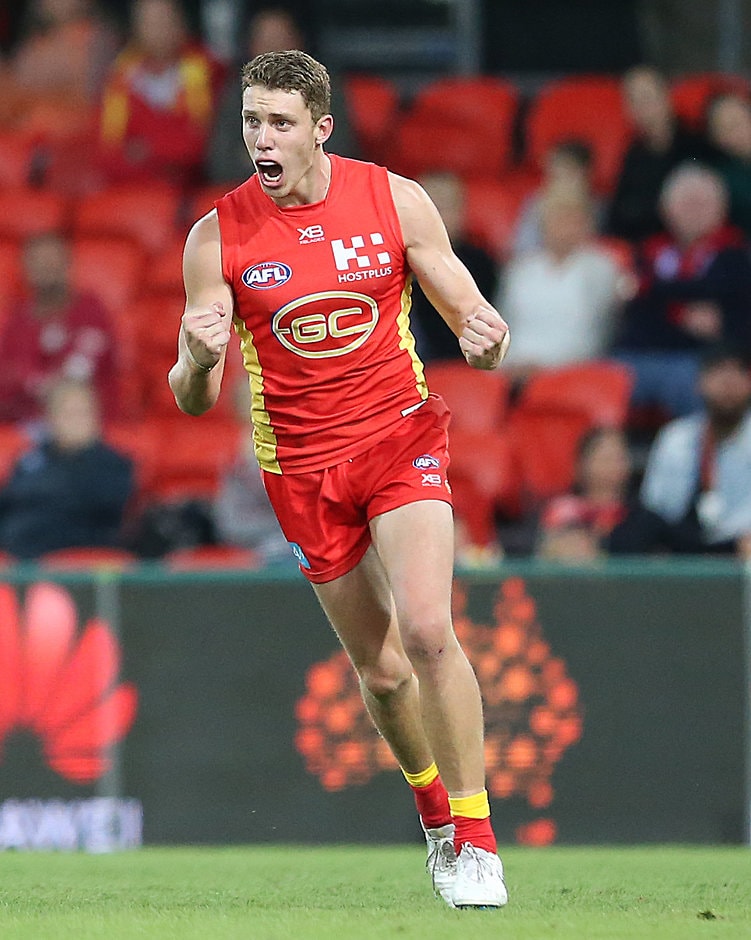 "When you get drafted at 18, it's the normal way of it happening," Riccardi said.
"When you're a mature-ager, the older you get the less likely it is that it will happen. Now that I'm older than most of the guys who are looking to get drafted, it would mean a lot more.
"I've had that time where I've been overlooked, so for it to all come to fruition and for it to come true it would just be even more excited given what's happened in previous years."
HISTORY OF THE FOTHERGILL-ROUND-MITCHELL MEDAL
| | | | |
| --- | --- | --- | --- |
| MEDAL WINNER | YEAR | DRAFTED TO | DRAFT PICK |
| Josh Corbett | 2018 | Gold Coast | Special Assistance Signing |
| Bayley Fritsch | 2017 | Melbourne | Pick No.31 |
| Luke Ryan | 2016 | Fremantle | Pick No.66 |
| Adam Marcon | 2015 | Richmond | Rookie |
| Nic Newman | 2014 | Sydney | Rookie |
| Kane Lambert | 2013 | Richmond | Rookie |
| Dean Towers | 2012 | Sydney | Pick No.22 |
| Ahmed Saad | 2011 | GWS Giants | Pre-Listed |
| Michael Hibberd | 2010 | Essendon | Pre-Season Draft |
| Michael Barlow | 2009 | Fremantle | Rookie |
| Robin Nahas | 2008 | Richmond | Rookie |
| Shane Valenti | 2007 | Melbourne | Rookie |
| Jason Davenport | 2006 | Geelong | Rookie |