IT WAS a big deal when Fitzroy secured ruck/forward Gerry McCarthy from Hawthorn a few weeks before the 1978 season.
Media reports suggested he was sold to the Lions solely for cash.
You had to read the fine print to learn that unknown Camberwell midfielder Terry Wallace, residentially zoned to the Lions but not at all rated by them, was also part of the deal.
Fast forward 40 years. That self-described "set of steak knives" is now a member of the Australian Football Hall of Fame.
Terry Wallace began his footy life thrown in as a 'set of steak knives'. All pictures: AFL Photos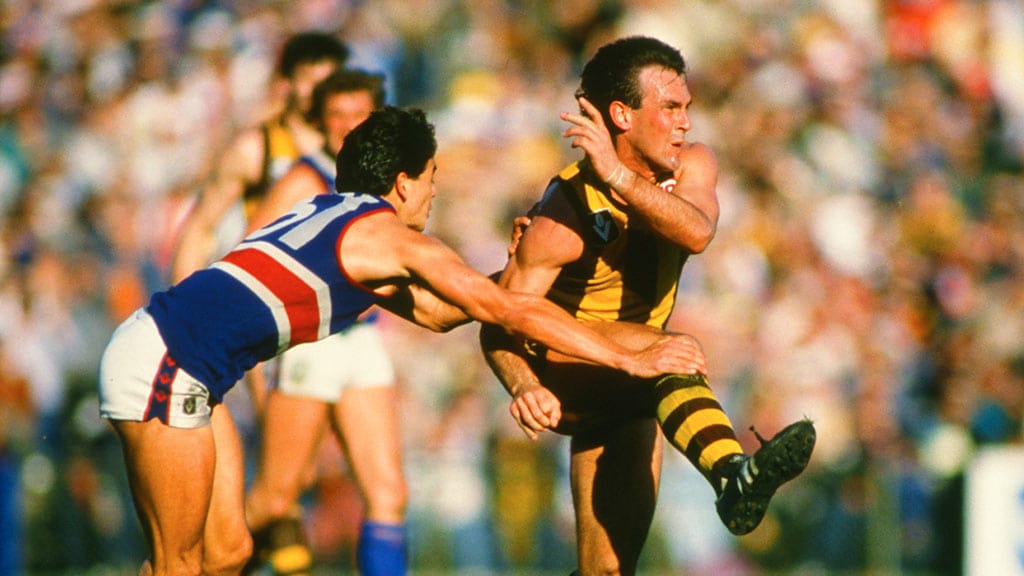 From his debut game in round one of that season, he was the fourth wheel of one of the greatest following divisions in the history of the game - Don Scott, Michael Tuck and Leigh Matthews - and he was comfortable from the start.
"I'd had enough knockbacks in junior footy through to not getting the opportunity with Fitzroy, but I was still confident enough to back myself," he said.
"Mind you, it was a pretty daunting task to stand in the centre of the ground alongside Scott, Tuck and Matthews."
He was primarily a run-with player that season, but every week he grew with confidence. He played all 25 games and his best was the last - the Grand Final.
Yet after a disastrous 1980 season in which he was waylaid by a series of knee injuries, he was at the crossroads.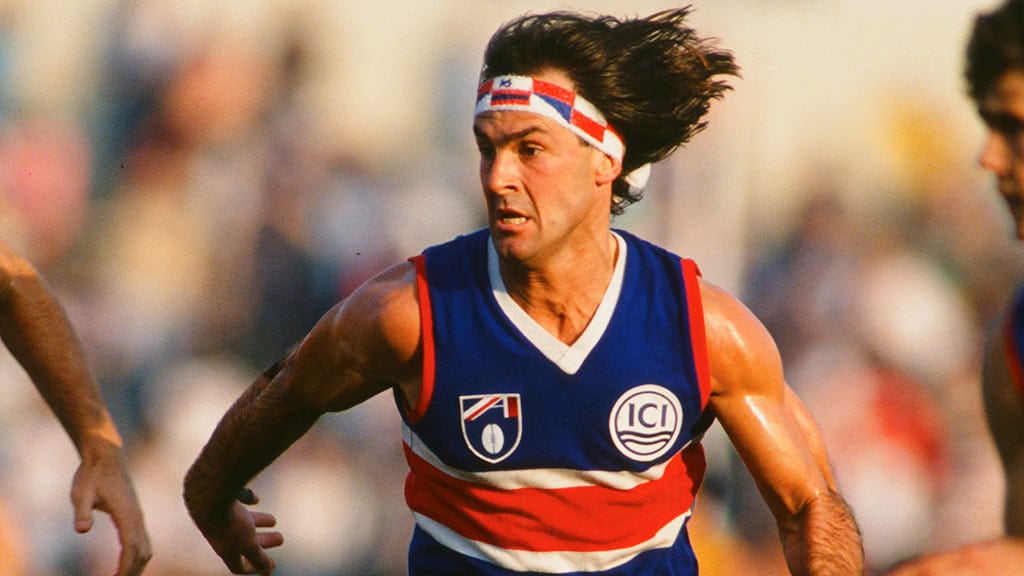 It was the arrival of Allan Jeans as Hawthorn coach in 1981 that turned Wallace into one of the best midfielders in the competition for the next six years.
"When 'Yab' arrived, I was at my absolute most fervent and he was looking for a ruthless edge with the players he wanted in the side. He saw me working my backside off," he said.
"He gave me an opportunity and I blossomed under that."
In an era when players were still part-time, Wallace's fitness regimen was ahead of his time. He did extra weights, running and recovery sessions.
"I was fitter and stronger than most of the blokes I was playing on. The inside-mid role suited me to a tee," he said.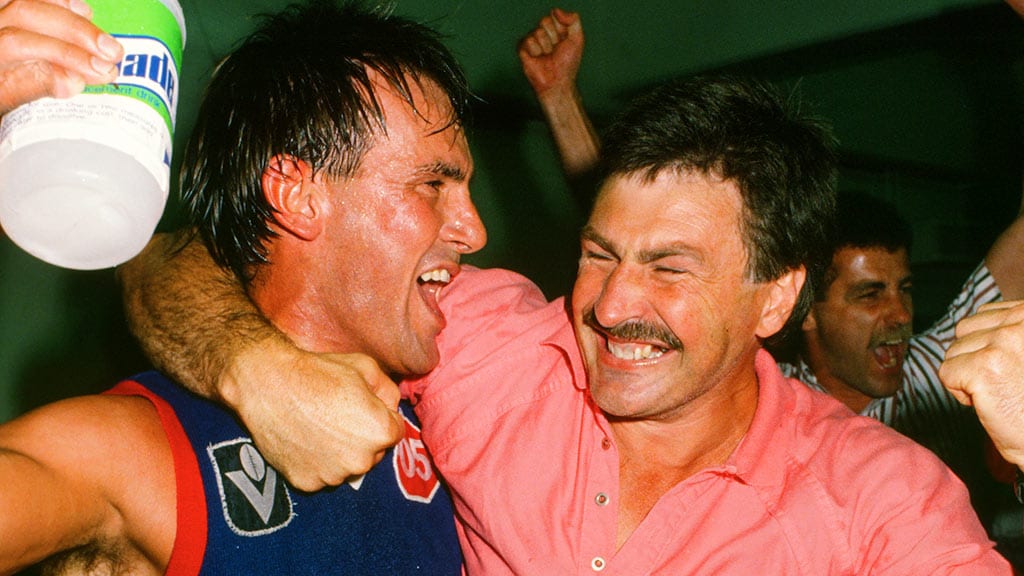 It also helps explain where the 'Plough' nickname came from. "We were training in the mud at Glenferrie Oval one Tuesday night and I was ploughing in and ploughing in for the ball. Russell Greene called out, 'Look at him. He's a plough.' And it stuck."
Best and fairests, premierships and All-Australian honours regularly came his way. Wallace was aware of his shortcomings from the start and worked around them.
"My talents weren't the natural parts of the game. Great ball use? No. Overhead marking? Not particularly. Speed? Also, not particularly. But there were so many other areas I could be elite at," he said.
"One touch? Yes. Endurance? Elite. Body? Yes. I was self-built so I could play the roles I wanted to play. I knew I would never be as good in some other areas."
Wallace left the Hawks after their 1986 flag, having fallen out with Jeans.
He spent an injury-riddled season with Richmond, which he calls "an unmitigated disaster" before finishing his career with four excellent seasons at Footscray.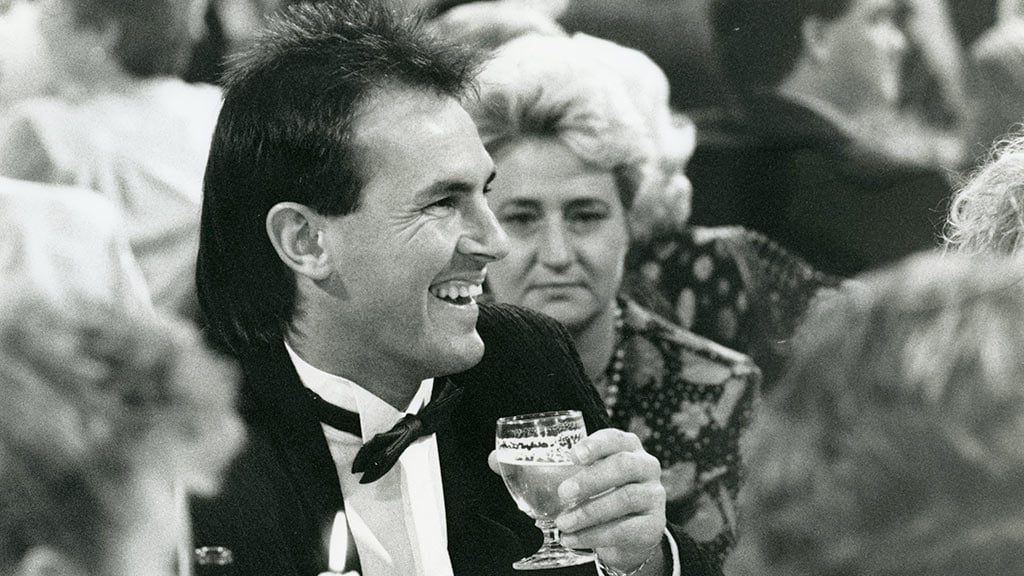 He suffered a serious facial injury after an incident with Melbourne's Rod Grinter in just his second game for the Bulldogs, and when he fronted up and played the next week, he earned the immediate respect of his new teammates and supporters.
"They knew I was fair dinkum and there for the right reasons," he said.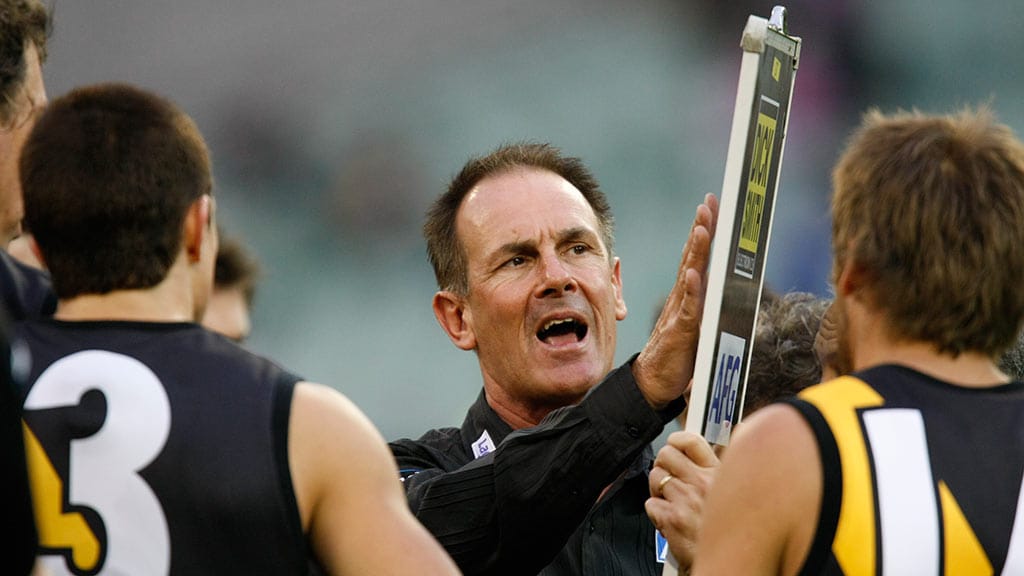 Wallace later coached the Western Bulldogs and Richmond and is now a respected analyst with SEN 1116. He is as obsessive about football as ever.
"I still have every footy card I ever owned, and I still watch nine games of footy every weekend," he said.
"I have always been absolutely fanatical about the game, so to be given an honour like this is just unbelievable."
Terry Wallace

| | |
| --- | --- |
| Clubs | Hawthorn, Richmond, Western Bulldogs |
| Born | December 13, 1958 |
| Recruited from | Camberwell |
| Playing career | 1978-91 |
| Games | 254 |
| Goals | 123 |
| Coaching record | Hawthorn best and fairest 1981, 1983; Western Bulldogs best and fairest 1988, 1989; All-Australian 1982, 1983, 1988; Hawthorn premiership team 1978, 1983, 1986; Victorian representative (7 games, 5 goals); AFL life member |
| Player honours | Western Bulldogs 1996-2002 (148 games, 79 wins, 67 losses, 2 draws); Richmond 2005-09 (99 games, 37 wins, 60 losses, 2 draws); All-Australian coach 1998 |
WHO'S IN THE HALL OF FAME? Find every legend and inductee