THEY boast the AFL's most enviable collection of young talent, but the Lions might also be in the game's best list management position.
Brisbane has already locked away 28 players until at least the end of the 2021 season, with only six footballers – headlined by Eric Hipwood – out of contract next year at this stage.
Eric Hipwood is one of the few Lions without a contract beyond 2020. Picture: AFL Photos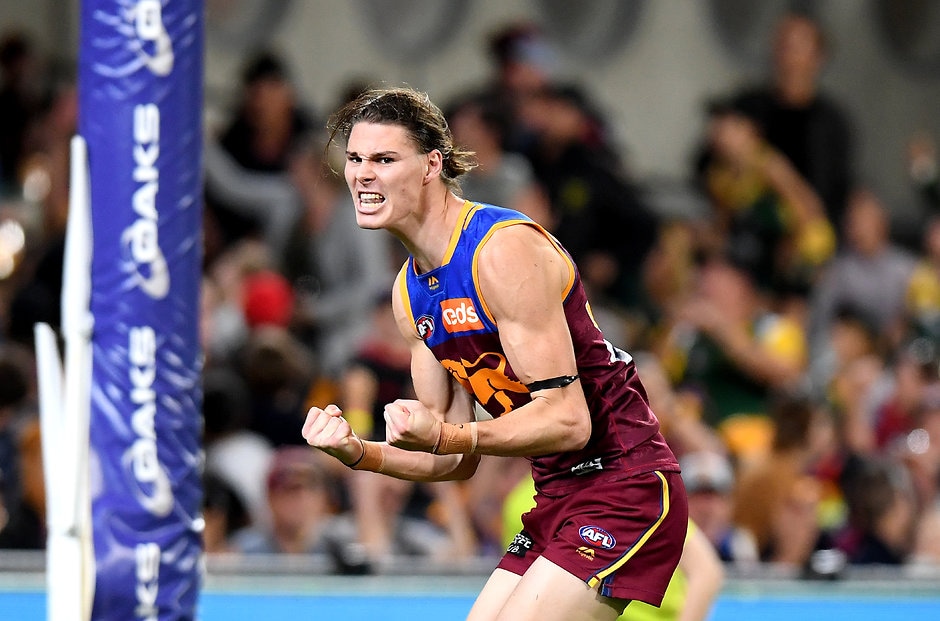 There is more than one way to skin a cat, and the Lions have different challenges and priorities to the Victorian teams, but only Gold Coast goes anywhere near their long-term re-signings.
That platform, with a fast-developing crop of players, looks likely to set the Lions up for sustained success, which has possibly come quicker than expected in what has so far been an extraordinary 2019 campaign.
Victory over Geelong at the Gabba on Saturday would propel Brisbane into top spot, a year after finishing 15th and logging only five wins – albeit with increased competitiveness across many metrics.

Memories of the so-called 'Go-Home Five' are now distant, although that nightmare 2013 NAB AFL Trade Period provides the ideal contrast to the current situation.
Sam Docherty (Carlton), Elliot Yeo (West Coast), Jared Polec (Port Adelaide, and now North Melbourne), Billy Longer (St Kilda) and Patrick Karnezis (ex-Collingwood) all walked out that year.
Elliot Yeo in action for the Lions in 2013, before his departure to West Coast. Picture: AFL Photos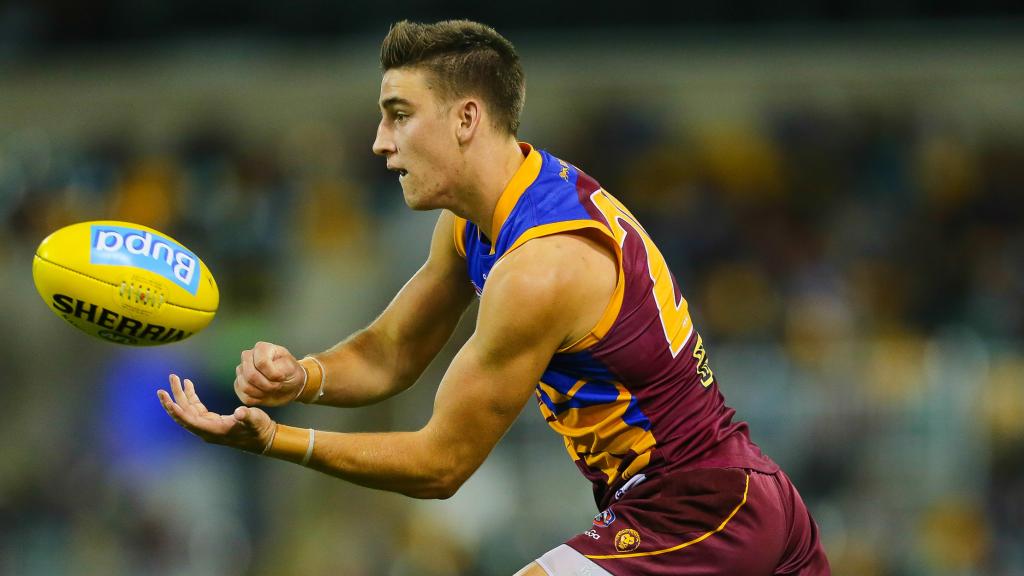 It meant 12 of the Lions' previous 15 first-round draft picks had departed for other clubs or been delisted since 2001.
Something had to give, and Brisbane's national recruiting manager, Steve Conole, told AFL.com.au in mid-2017 it would take a "whole club approach" to turn around the team's fortunes.
REBUILDING THE DEN How the Lions stemmed the bleeding
The winds of change were in motion, with current list boss Dom Ambrogio appointed in February that year, to replace Peter Schwab, who had become the AFL's then-national umpiring director.
Coach Chris Fagan and football boss David Noble also came aboard in the immediate months prior.
The Lions' Academy, which has provided a drafted player every year since 2013, is a critical component, but another part of the strategy, where possible, is to recruit players with prior relationships.
Best mates Lachie Neale and Linc McCarthy joined the Lions' cause in separate trade deals last year, while Neale's former Glenelg teammate Jarryd Lyons also signed as a delisted free agent.
Lincoln McCarthy and Lachie Neale both arrived at the Lions ahead of 2019. Picture: AFL Photos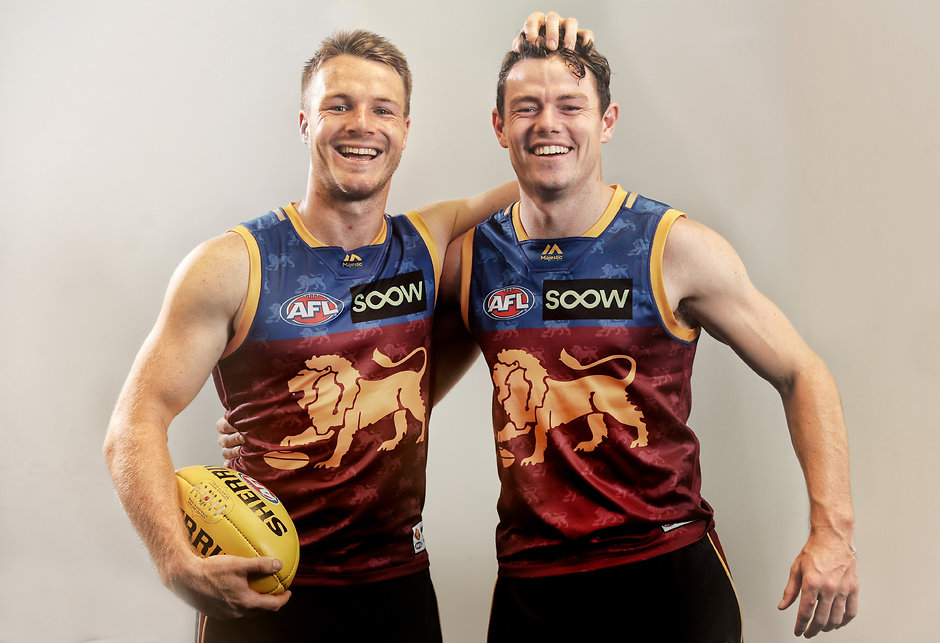 Lyons' brother, Corey, plays for Brisbane as well.
Much was made generically of the club's bulk drafting of regional Victorian prospects, but less on the pre-existing bond between the likes of blue-chip talents Hugh McCluggage and Jarrod Berry.
Hugh McCluggage and Jarrod Berry have been friends and teammates for years. Picture: AFL Photos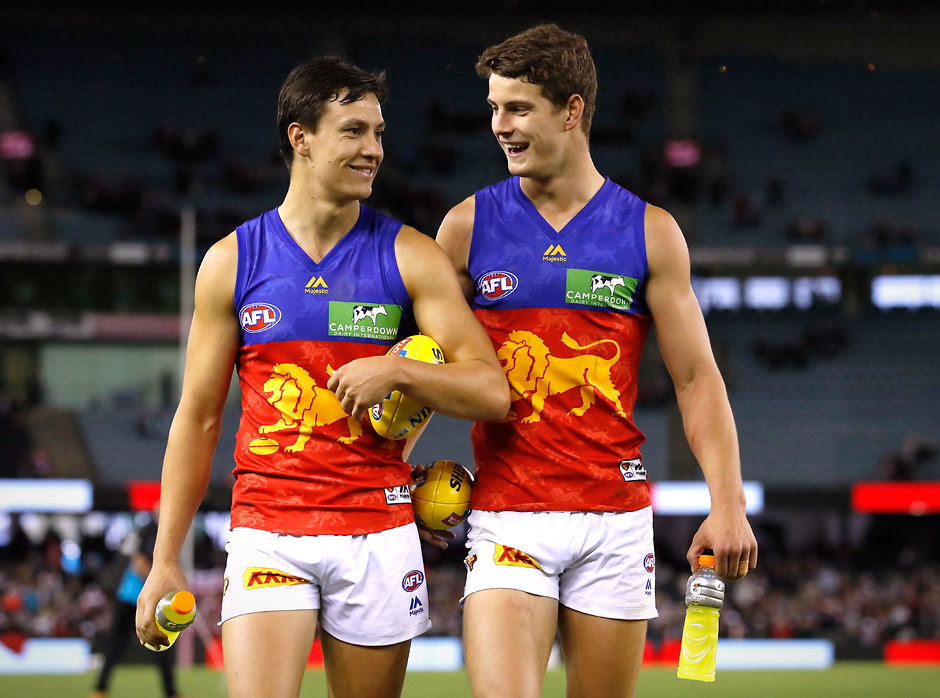 This web of relationships has helped create a harmonious environment at the Lions' den and convince players to re-commit early on longer deals.
A case in point was the Berry brothers, Jarrod and Tom, who both weren't due to come out of contract until next season, but signed four- and two-year contract extensions in May this year.
SWEET DEALS Double dose of Berry good news for Lions
Fagan, Noble, chief executive Greg Swann, Ambrogio and Conole receive much of the credit externally for what is happening.
However, there is also an unsung army – many whom have been at the club for longer than them – praised within the club's 'four walls'.
Coach Chris Fagan and football boss David Noble. Picture: AFL Photos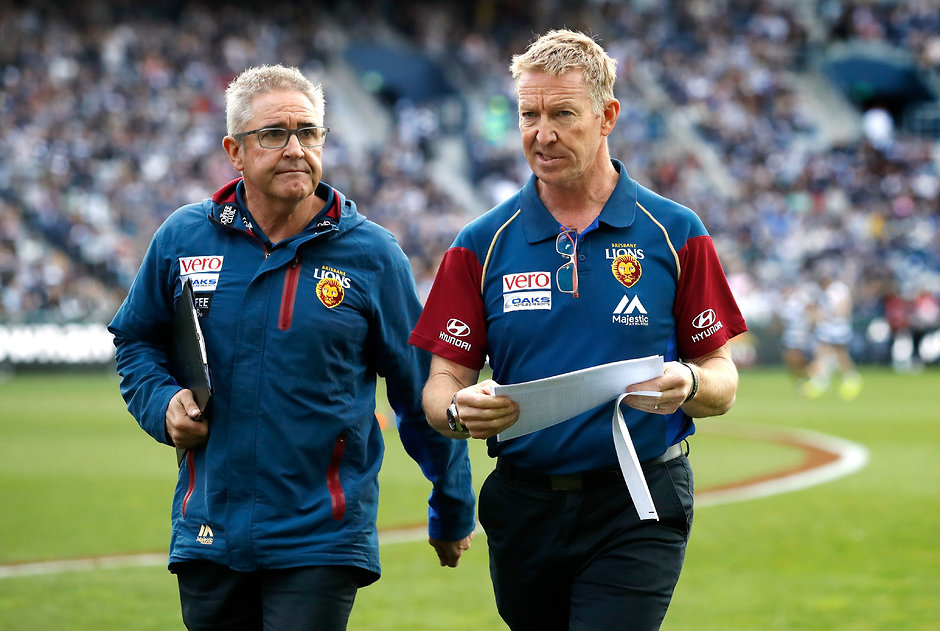 Think Andrew Crowell (personal excellence and wellbeing manager), Scott Borlace (head of development), Damien Austin (high performance manager) and Peter Blanch (head of medical).
Brisbane's medical team has put together one of the AFL's finest records in recent years, with previously injury-prone forward McCarthy's ability to play every game this season a prime example.
Fagan's old AFL home, Hawthorn, became a destination club because of its reputation for reinvigorating wounded soldiers and the Lions could be on the same path.
"I have a lot of confidence in our medical and fitness group," Fagan told AFL.com.au in February.
"They're a real strength of our footy club, and I think that's reasonably well-known in AFL circles."
Brisbane clearly prefers to sign mature-age recruits on three-year deals minimum, barring veteran ex-Hawk Luke Hodge, who initially committed to two seasons but may go for another.
Neale (five years), Charlie Cameron and Marcus Adams (both four), and McCarthy and Jarryd Lyons (both three) are proof of that.
Four goals to half-time!

Charlie Cameron is en fuego! #AFLLionsSuns pic.twitter.com/SKHrbtc1vj

— AFL (@AFL) August 10, 2019
There are obvious risks in longer-term contracts, such as injury, complacency or declining form, but the logic in all of this is simple.
Stability – from the coaches to the players to the medical staff – breeds cohesion, comfort and trust, which often translates to on-field success.
When the Lions are out of contract
2019: Ryan Bastinac, Allen Christensen, Tom Cutler, Matt Eagles, Mitchell Hinge, Luke Hodge, Ben Keays, Ryan Lester, Corey Lyons, Nick Robertson, Sam Skinner, Lewis Taylor, Josh Walker
2020: Jacob Allison, Cedric Cox, Eric Hipwood, Stefan Martin, Ely Smith, Toby Wooller
2021: Harris Andrews, Zac Bailey, Connor Ballenden, Charlie Cameron, Tom Fullarton, Tom Joyce, Jarryd Lyons, James Madden, Rhys Mathieson, Linc McCarthy, Hugh McCluggage, Connor McFadyen, Oscar McInerney, Cam Rayner, Daniel Rich, Mitch Robinson, Archie Smith, Brandon Starcevich, Dayne Zorko
2022: Marcus Adams, Noah Answerth, Tom Berry, Darcy Gardiner, Dan McStay, Jack Payne, Alex Witherden
2023: Lachie Neale
2024: Jarrod Berry
Find AFL Exchange on Apple Podcasts, Google Podcasts and Spotify.