IN 2009, Sydney failed to play finals and farewelled three of its finest players in the last game of the season.
Ten years on, the Swans have again missed the top eight – for the first time since that season under Paul Roos – and they're set for an even bigger and more tear-jerking goodbye at the SCG on Saturday.
MATCH PREVIEW Swans v Saints
A decade ago, it was 2005 premiership heroes Michael O'Loughlin (303 games), Leo Barry (237) and Jared Crouch (223) who bowed out.
Against St Kilda this afternoon, it will be 2012 flag winners Jarrad McVeigh (325th game) and Kieren Jack (256th), while Heath Grundy (256) and Nick Smith (211) will look on from the stands.
NO RIGHT TO WIN IT Retiring Swans reflect on 2012 flag
Jack said it will be an emotional day for the former co-captains, and a monster occasion for the club with superstar forward Lance Franklin playing his long-awaited 300th game.
Kieren Jack will play for the Swans for the 256th and final time on Saturday. Picture: AFL Photos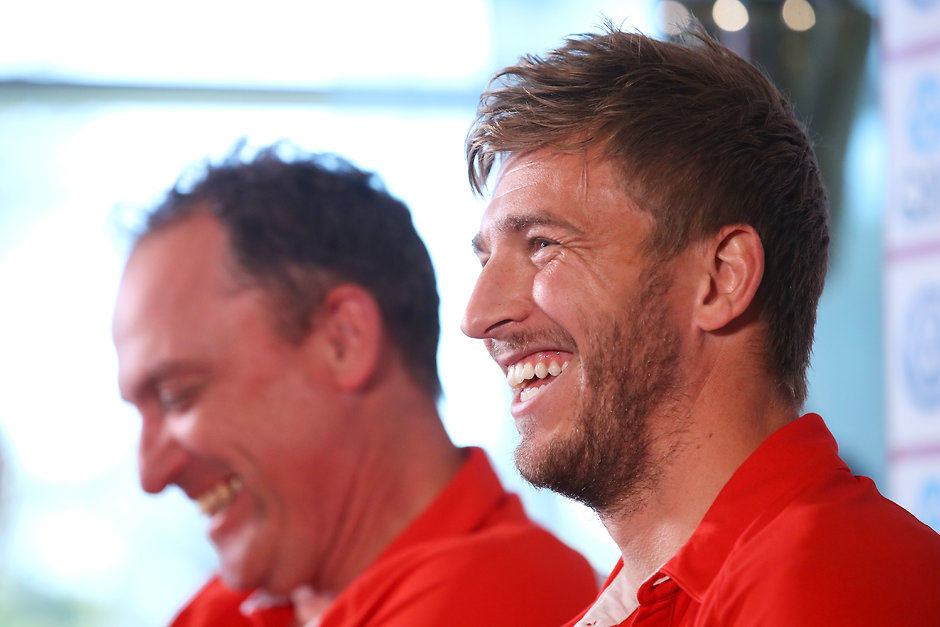 "We were part of that game in '09 and it was a really special feeling out on the ground," Jack said.
"Hopefully the ground will be packed, and we can end the year on a positive note."
While McVeigh was successful in his bid to overcome a calf injury to face the Saints, there won't be a final game for Grundy (back) and Smith (hamstring).
"Not being able to run out beside those two guys is disappointing, but we'll send them off the right way as well," McVeigh said.
"We've been around long enough to realise that fairytales rarely happen. The ultimate would be to finish with a premiership, but very few get to have that," Jack said.
WHO'S HANGING UP THE BOOTS? Your club's retirements and delistings
The luck of the fixture will give McVeigh and Jack an opportunity to have an old Swan out there for their farewell game, with 2012 flag teammate Dan Hannebery returning with the Saints.
"We've seen him grow from a kid into the amazing player he is, he's a great mate of ours and we love him," McVeigh said.
"There's been plenty of banter all week and it'll be fun to play against him."
Hannebery is likely to be in the strange position of chairing off an opposition player at the end of the match.
"I mentioned it to him this week that I'd like him to be there," McVeigh said.
"He's the type of bloke that will jump straight in there (in front of the cameras), he knows what he's doing," Jack said with a laugh.
"He might not even go for us, he might walk straight to 'Bud'," McVeigh said.
Injury has kept McVeigh to just five senior appearances in his final season. Picture: AFL Photos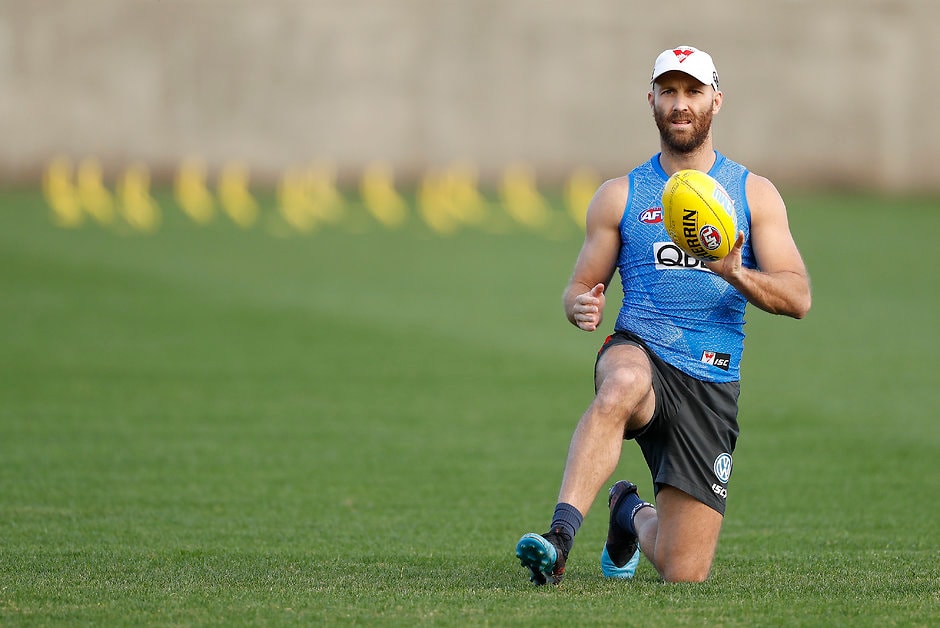 As NSW locals, McVeigh and Jack both played their junior football at Pennant Hills in the north-western suburbs of Sydney.
The Demons also produced AFL players like St Kilda great Lenny Hayes, Mark McVeigh (232 games for Essendon), Stefan Carey (48 games for Sydney and Brisbane) and Brandon Jack (28 games for Sydney).
"It's incredible record for a little club," Jack said.
"The talent that has come through there has been remarkable.
"I still remember the day 'Macca' got drafted and he's been a huge inspiration for me.
"To come from there and lead the club together, it's a special story.
"We've had an incredible era together."
Hopefully the ground will be packed, and we can end the year on a positive note - Kieren Jack
Jack though claims McVeigh isn't a true Demon after he grew up on the NSW central coast.
"'Macca' relocated there so they must have been paying him," Jack said with a laugh.
"I was nine, so I don't know how much I was getting, a packet of footy cards maybe," McVeigh said.
Given McVeigh's injury status, it's been tough for the pair of Bob Skilton medallists to get together this week to reminisce about everything they've achieved, but there'll be plenty of time for that once the 2019 season, and their outstanding careers, are done.
"We'll have lunch next week and it'll be a good time to take a breath, sit back and be thankful for what we've been able to be a part of together," McVeigh said.
Find In the Game on Apple Podcasts, Google Podcasts or Spotify