A SECOND Kangaroo has announced his retirement in as many weeks, with 2013 All Australian defender Scott Thompson calling time on his 12-year career.
The 33-year-old will finish the season for North Melbourne, unlike clubmate and fellow backman Sam Wright, who played his final game in the VFL last weekend.
Thompson has made 238 senior appearances to date and proved to be one of North Melbourne's shrewdest selections, being drafted out of Geelong's VFL side in 2017 as the No.37 pick.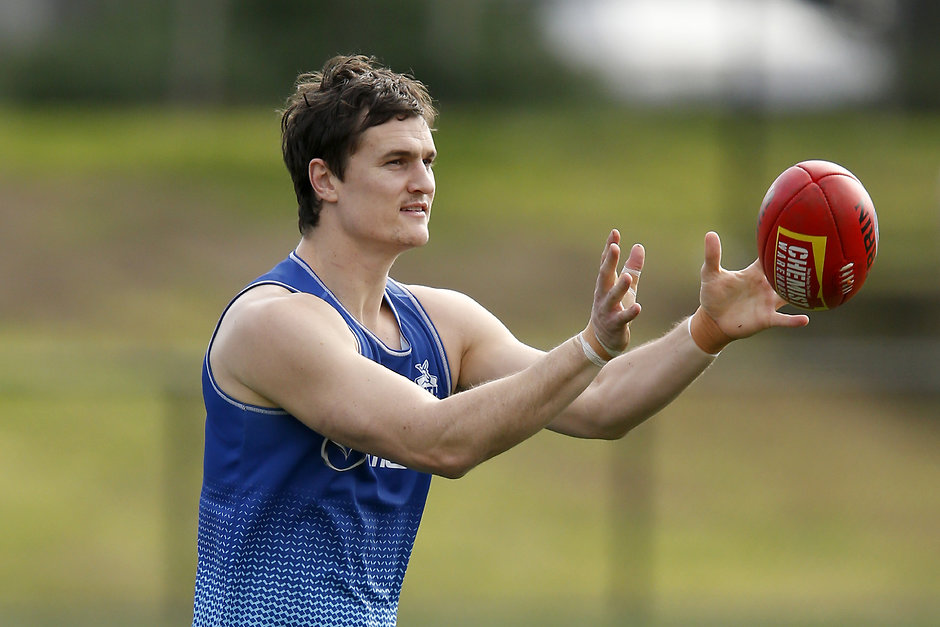 That one state league season was enough for recruiters to realise the folly of their ways in overlooking him a year earlier, when he was part of South Barwon's premiership team.
Thompson terrorised opposition forwards with his niggling tactics, was one of the AFL's best defenders at his peak and was still a first-choice option for the Roos throughout this season.
Part of what made the man known as 'Scooter' so valuable and dependable was he could man both tall and small forwards equally well.

"When it comes to our famed 'Never Beaten' mantra, Scott epitomises it more than any other," North Melbourne's football boss Cameron Joyce said.
"He is a player that will never lie down, and always gives his all out on the field.
"Scott's determination, durability, competitiveness and grit can never be questioned, and he sets a terrific standard for all our players." - Cameron Joyce
Thompson was a key member of the Kangaroos' 2014 and 2015 preliminary final sides, and he shared the club's Syd Barker Medal with Daniel Wells in 2013.
"He has been an incredible pick-up for us," Joyce said.
"We couldn't have hoped for a better player, person and leader.
"Scott's contribution to our club on and off the field cannot be underestimated."

Thompson turned back the clock last year to extend his career into a 12th season, also placing ninth in North Melbourne's best and fairest award.
His hard-man reputation was enhanced in recent weeks, when it was discovered he played out the Brisbane game with a ruptured testicle.
Thompson underwent surgery post-match and missed the following week before returning to the senior side last week.
Find AFL Exchange on Apple Podcasts, Google Podcasts and Spotify.
The Roos are in a time of transition, with Rhyce Shaw replacing Brad Scott as coach and a series of young players stepping up to drive the club forward.
Thompson's retirement should present more opportunities for Sam Durdin and Ben McKay, who have largely plied their trade in the VFL since being drafted in 2014 and 2015, respectively.