GOLD Coast will use next month's AFL Commission meeting to pitch for special access to the No.1 pick in the 2019 NAB AFL National Draft.
Suns chairman Tony Cochrane on Monday told AFL.com.au that it was time to "circuit-break" his club's inability to compete for finals since it joined the AFL in 2011.
I don't think there would be any fair minded person who would say that nine years at the bottom isn't time to give genuine assistance - Tony Cochrane
If successful with the request, and if the club stays at the bottom the ladder, it would receive the first two picks in the draft.
"We have been doing a very detailed report, and we hope to finalise that for our July board meeting, and then I'm going to make a submission to the August Commission meeting," Cochrane said.
PHANTOM FORM GUIDE Callum Twomey ranks the draft prospects
"We are past the stage where we say, 'We will give you a couple of players from the VFL or SANFL or WAFL', it has to be something that breaks the cycle.
The Suns run out to take on the Tigers at Metricon. Picture: AFL Photos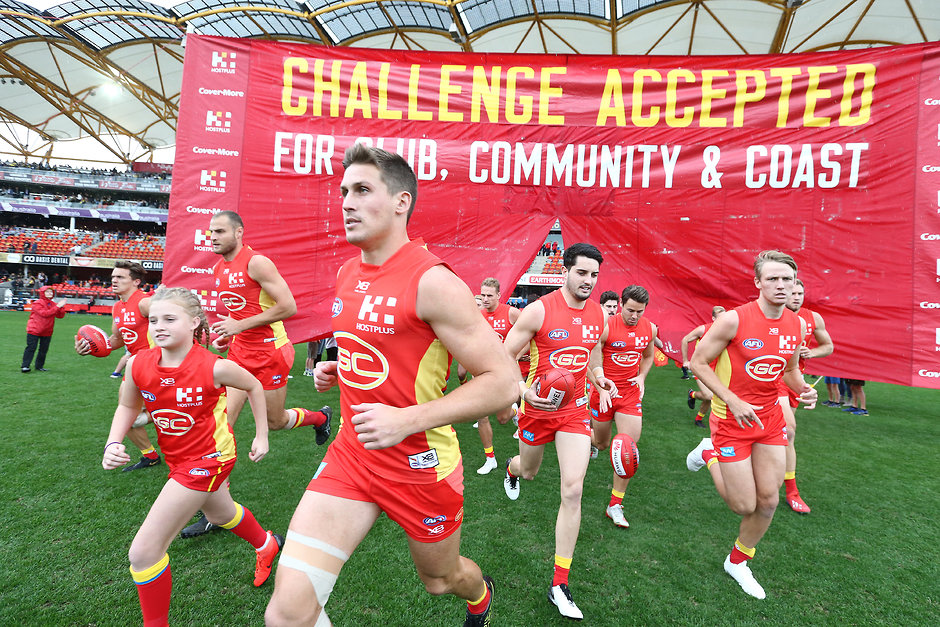 "You can't keep tinkering at the edges. You need to give clubs hope of making finals at least once every seven or eight years, and we need a circuit breaker, genuine player assistance, or we are not being genuine in what we are doing.
"One of the things we will have to have a serious look at is the priority pick – it is no good just giving us pick 19.
"Are you serious about real help, or not? I will become a 6000-pound gorilla on this. We are at the pointy end of the argument, we need some proper assistance, and I'm not asking for Tony Cochrane, or the Suns, but the tens of thousands of juniors playing the games on the Coast.
"We want to keep them playing, want them to be rusted on to AFL via the Gold Coast as we continue to try to develop a footy side in an NRL heartland.
Vic Metro's Matt Rowell is widely tipped to go No.1 in this year's draft. Picture: AFL Photos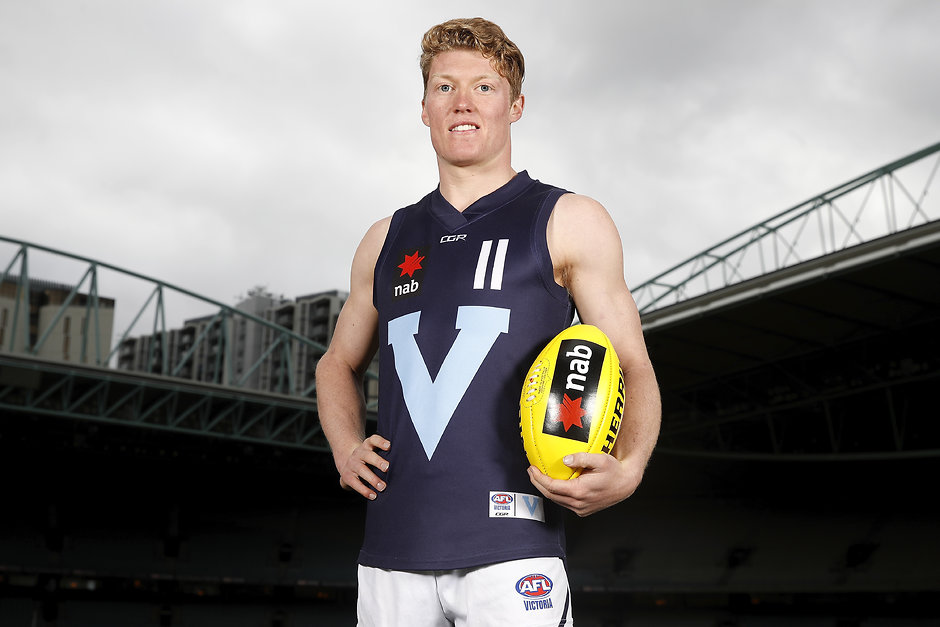 "We are starting to cut through, the last part of the puzzle is to have a competitive side."
The Suns have finished second last in four of their eight seasons in the AFL and are currently headed for the 2019 wooden spoon, sitting last after round 16 with 11 consecutive losses.
If Cochrane's pitch is successful, the club would receive the first two picks in the 2019 national draft.
"I don't think there would be any fair minded person who would say that nine years at the bottom isn't time to give genuine assistance," Cochrane said.
"Fifty four per cent of the population is north of the Murray, so we need to properly engage with NSW and Queensland if we want a true national competition.
"It is vital for the four clubs in those states to be given an equal opportunity for fan bases to grow.
"The game at grass roots is exploding in Queensland, so we need to look after that and nurture it."
The Suns' highest ladder position was 12th in 2014, the season in which the club sacked its inaugural coach, Guy McKenna.
Rodney Eade coached 2015-17, with Stuart Dew appointed for the start of 2018.
Several big names have exited the Suns since inception, including all three players to have held the captaincy in the club's first eight seasons – Gary Ablett, Tom Lynch and Steven May.
Jaeger O'Meara, Dion Prestia, Josh Caddy, Adam Saad and Harley Bennell are others who have left to pursue success at other clubs.
Twitter: @barrettdamian