THIS JANUARY, Saliha Baig Jaturi organised perhaps the coldest and most isolated footy clinic ever held.
Her homeland is in Pakistan's far north, where the Karakoram Highway cuts through some of the world's highest mountains.
WATCH: Click or tap the player above to see Saliha's extraordinary story
Taking Australian football to kids in the region's far-flung villages can require arduous off-road jeep rides and 5km treks through inhospitable terrain, and in snow.
But even by these standards, the five-day winter sports camp for boys and girls at the Hunza Altit sporting field was something else.
The coldest footy clinic on the planet?
Snow continued to fall, and so did the mercury ... to -15 degrees Celsius. Almost cold enough to freeze food.
Saliha (right) held a January footy clinic in temperatures plummeting to -15C. Pictures: supplied

Not that it deterred Saliha or her equally enthusiastic charges from throwing themselves into footy activities on the dirt surface.
"Everything was fine – they became warm during the match," Saliha assured us via Facebook Messenger. (A phone or video call proved impossible, given her remote location in the mountains.)
Many people told my father, 'Keep your daughter at home.'"
The cold hasn't been Saliha's only challenge. For simply teaching Hunza children how to play football, the 25-year-old initially faced considerable hostility.
That's part of the tough reality for a Muslim woman in Pakistan's conservative north, where women confront significant religious, cultural and gender barriers.
Undeterred, since July 2018 Saliha has run footy clinics for more than 500 children across 12 villages in the region.
Northern Pakistan is home to mountains which soar to 7000m and even 8000m. Pictures: Shutterstock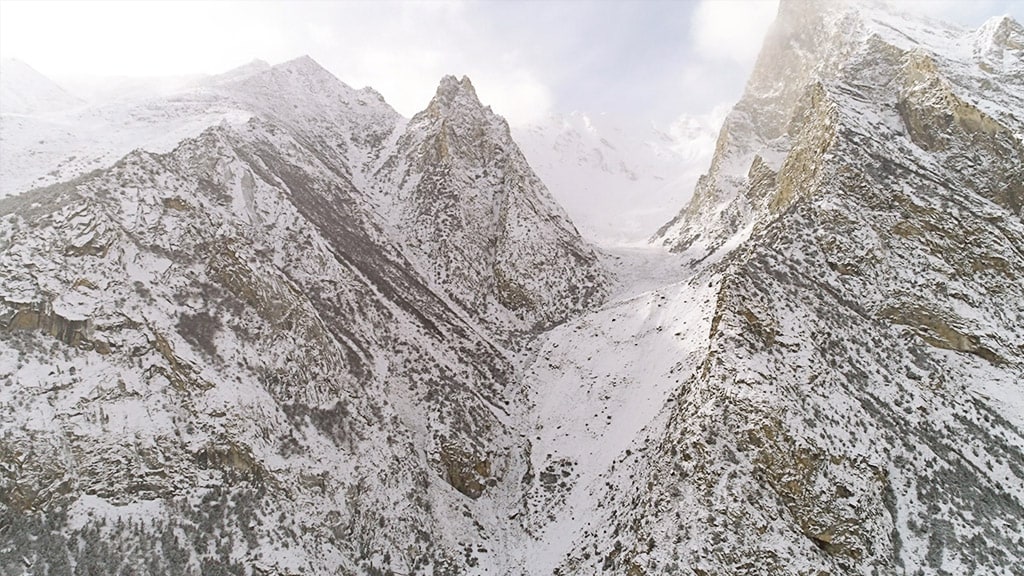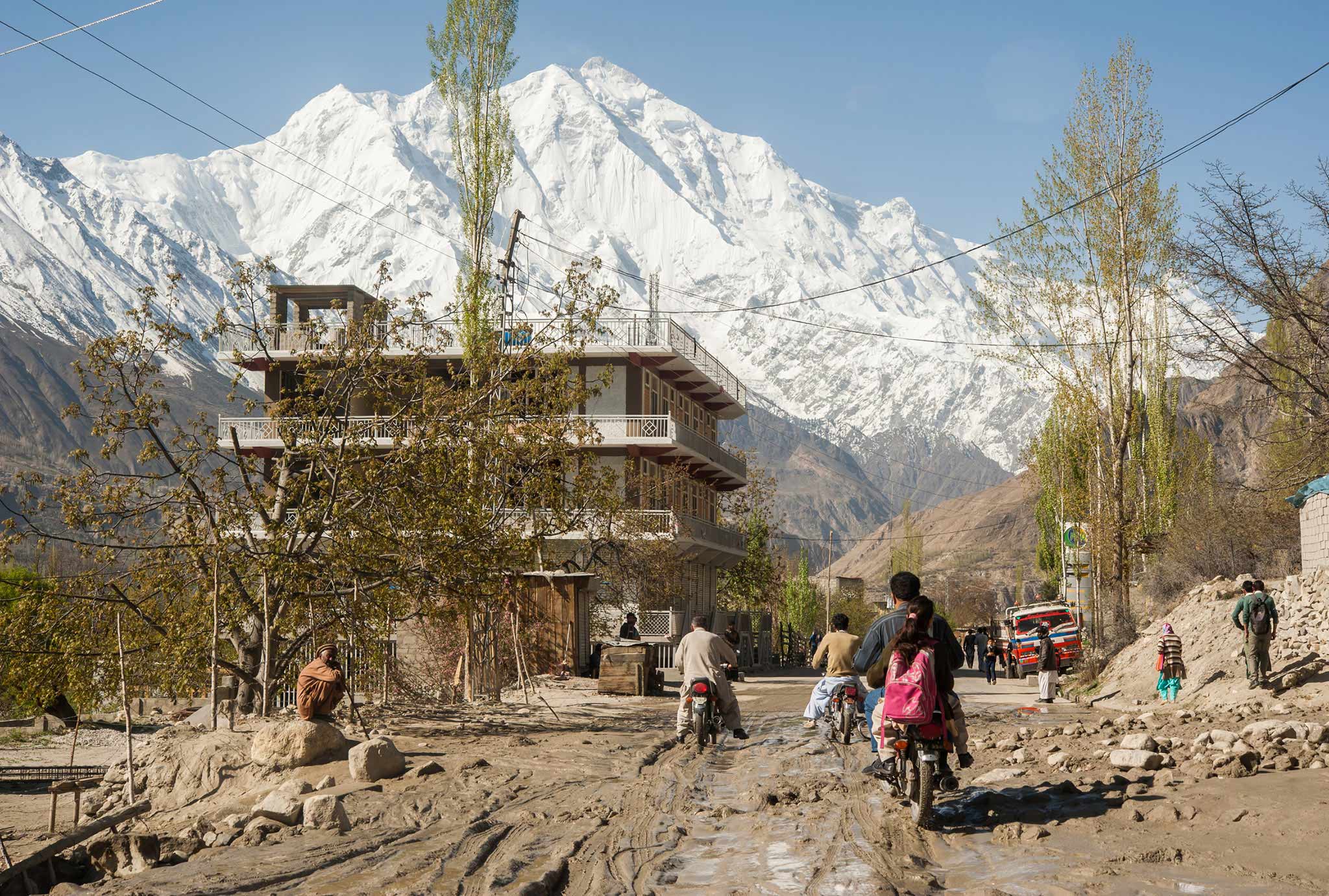 She is driven to make a difference to people's lives in a variety of ways. On top of running footy clinics, she is a tour leader for a cultural service, having previously worked for a women's rights organisation.
After completing an undergraduate degree in gender studies at Pakistan's top university, Quaid-E-Azam University in Islamabad, Saliha is now studying for a master's degree in sports science.
Kids weren't deterred from honing their footy skills despite the sub-zero temperatures. Pictures: supplied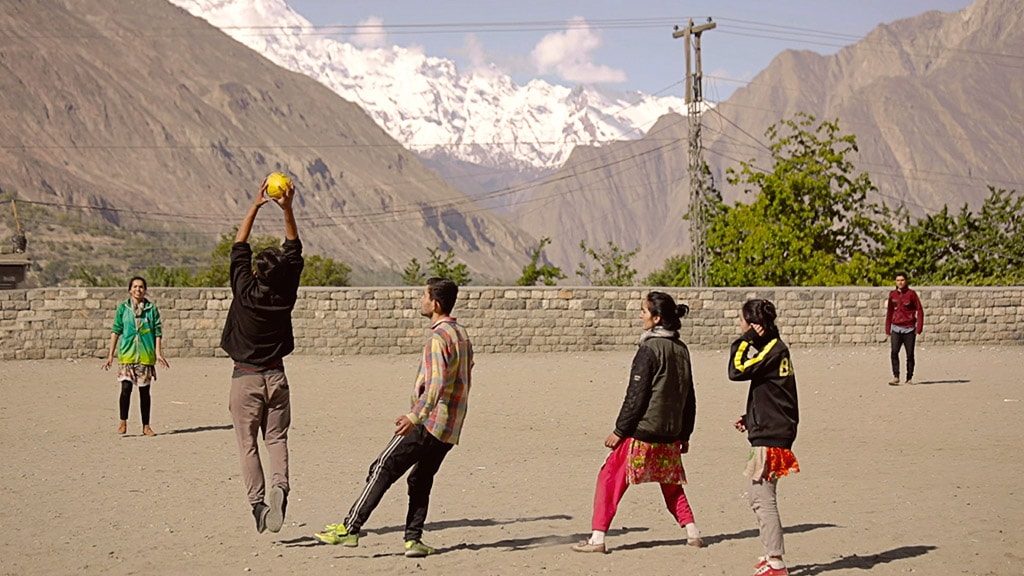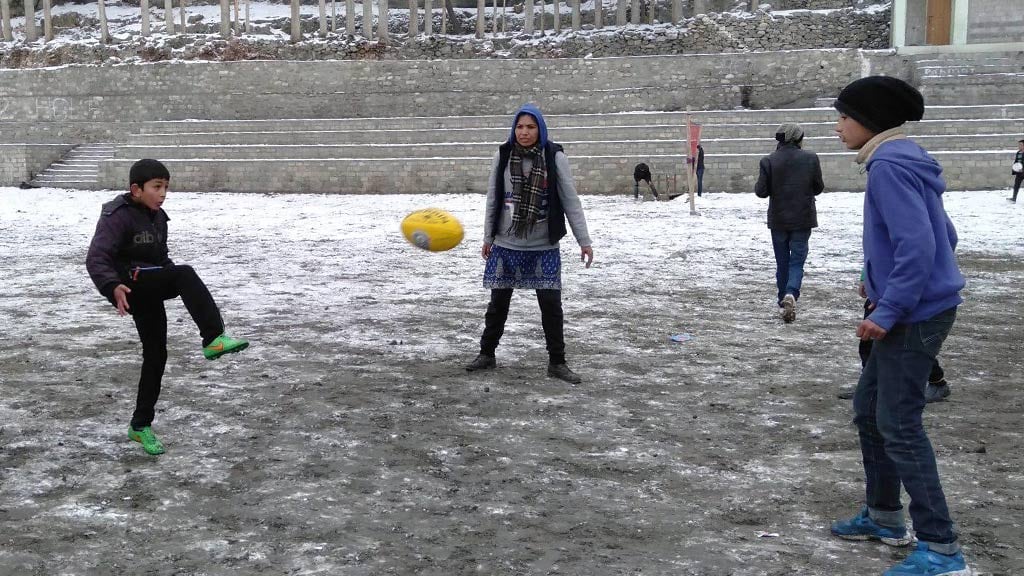 Rounding out her developing resume, she is also coaching two athletes with intellectual disabilities for the Special Olympics World Summer Games in Abu Dhabi. (She said both athletes now love the Australian game more than their pet sports.)
I want to teach all Pakistani people that women can do everything."
"I want to break socially constructed values to teach all Pakistani people that women can do everything. I also want to empower young girls to play sports," Saliha said.
"And Australian footy is a unique game – that's why I want to help develop it in my country."
'Keep your daughter at home'
Sport has always been an important part of Saliha's life.
She now lives in the Pakistan capital of Islamabad but had humble beginnings, being raised 600km to the north in Hunza, which Saliha describes as a "backward" village because of the strict restraints placed on girls.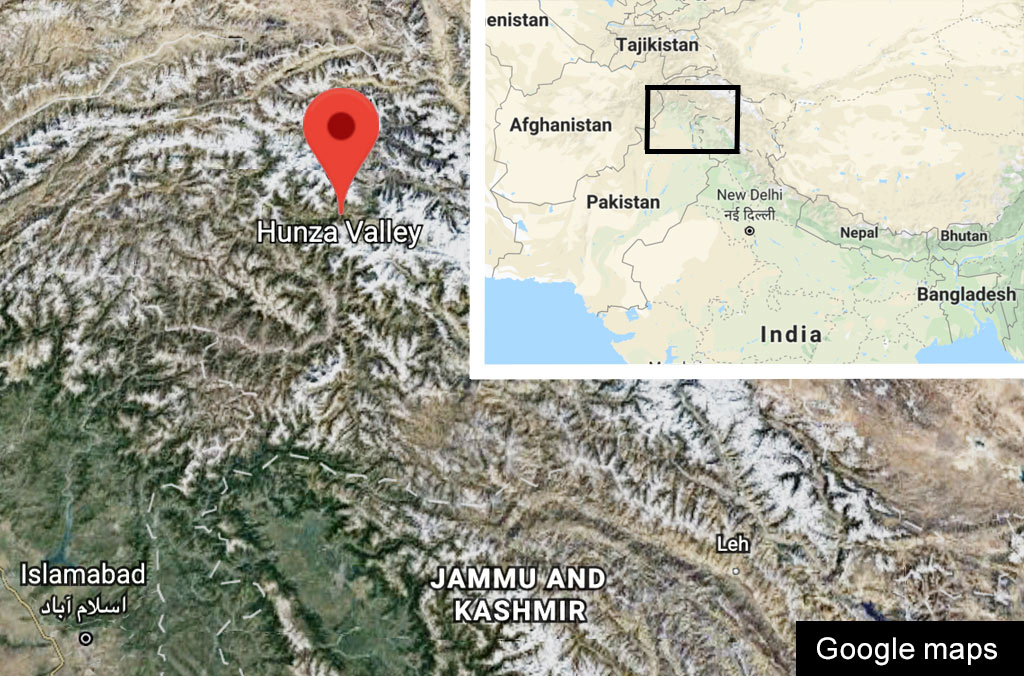 Northern Pakistan's terrain presents a unique travel challenge. Picture: Shutterstock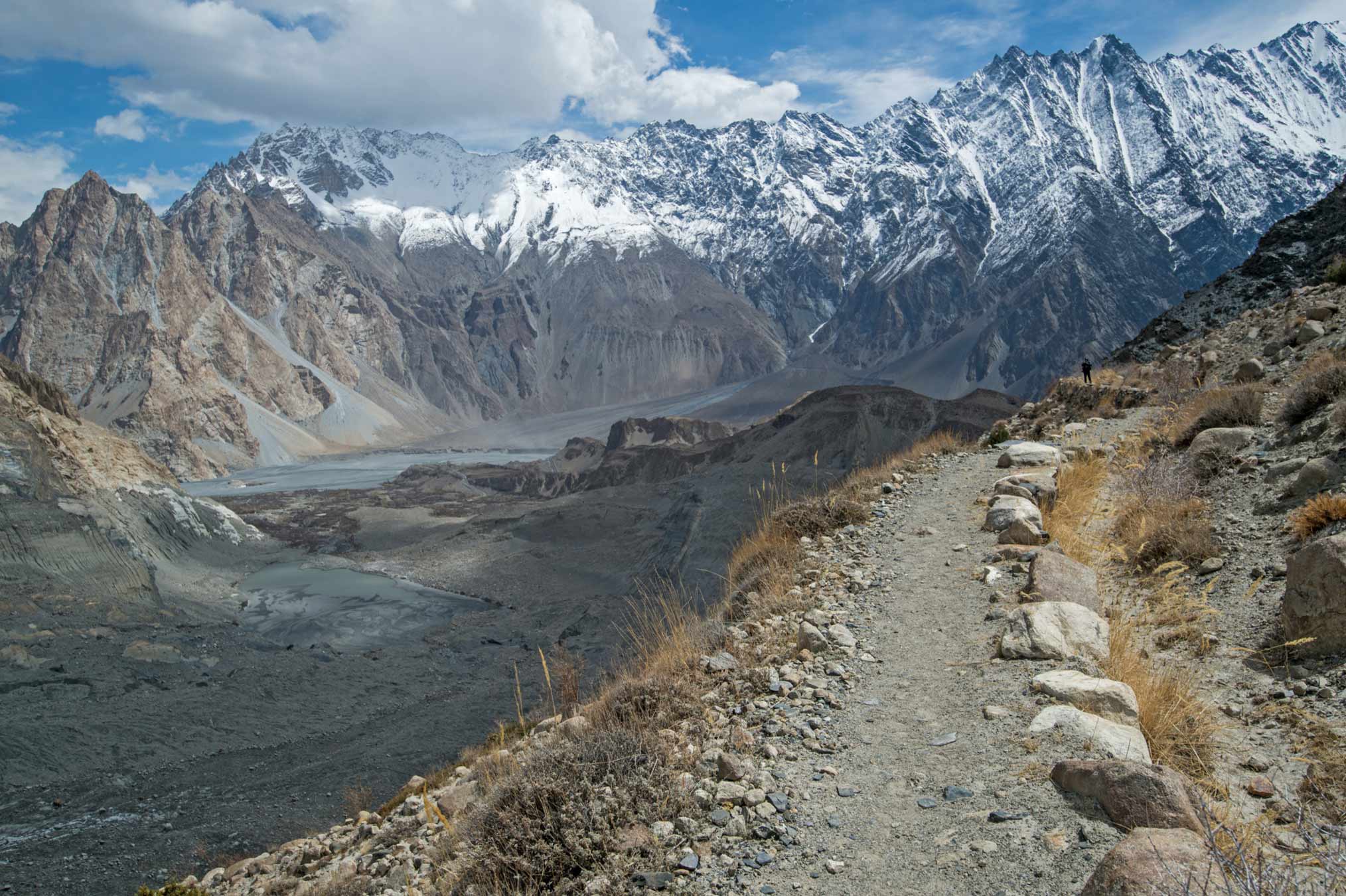 Her father's enthusiasm for sport was inherited by his children. Saliha's older brother, now a member of Pakistan's military, taught her how to play some ball sports and she defied local custom to try any game she could, including volleyball, soccer, cricket and badminton. But it wasn't all fun and games.
My father told me to keep making him proud."
"I faced many issues because the male-dominant society did not allow me to do all this, and does not allow girls to work in public space," Saliha said.
"But I have a very supportive family who encouraged me, especially my father, and I moved forward."
Saliha has run sports clinics for more than 500 village children. Picture: supplied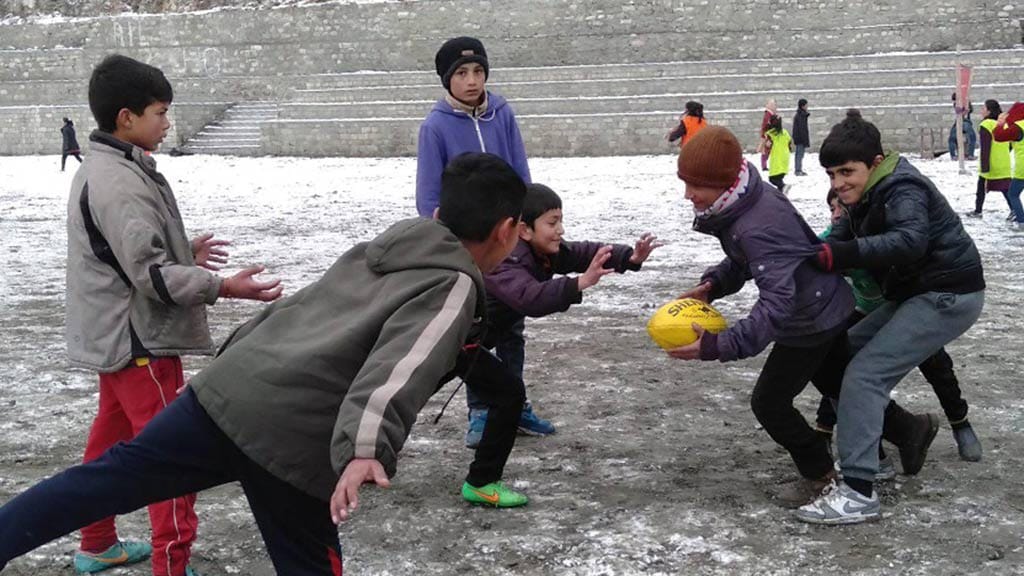 In July 2016 Saliha represented Pakistan in volleyball in an event held in the United Arab Emirates – her first journey outside Pakistan.
"When I went home many people told my father, 'Keep your daughter at home,'" she said.
"But my father told me to keep making him proud."
Saliha's father died two years ago but remains an ongoing inspiration.
"He was very conscious about my future when he died. I did not stop playing because he wanted to see me perform at international level. I always pray for him because today I am on this stage because of his support," she said.
Have jeep, will travel. Picture: Shutterstock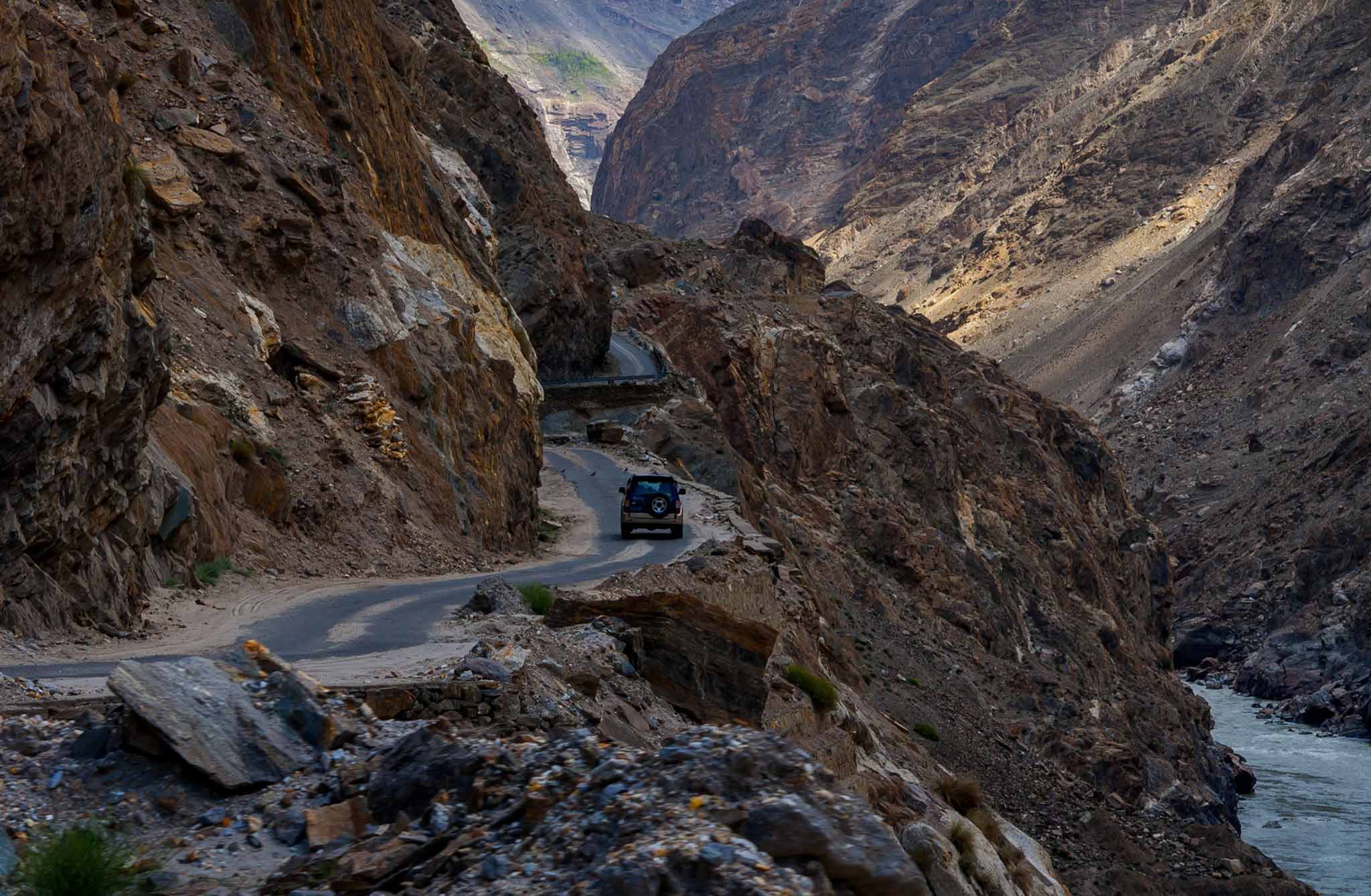 A taste of freedom in Melbourne
The next time Saliha reached the international stage proved a game changer.
She attended a camp in 2017 with more than 100 other women to try out for the Pakistan women's team, which was making its debut in the AFL International Cup in Melbourne that year.
If I quit that camp no more girls from my village (would) come forward."
"Most of the girls quit the camp but I didn't quit because I wanted to see the people of Melbourne and interact with them. I also wanted to do something for my family and other girls…and if I quit that camp no more girls from my village (would) come forward," explained Saliha, who described what happened next as one of the best experiences of her life.
Saliha, centre, with the Shaheens. Picture: supplied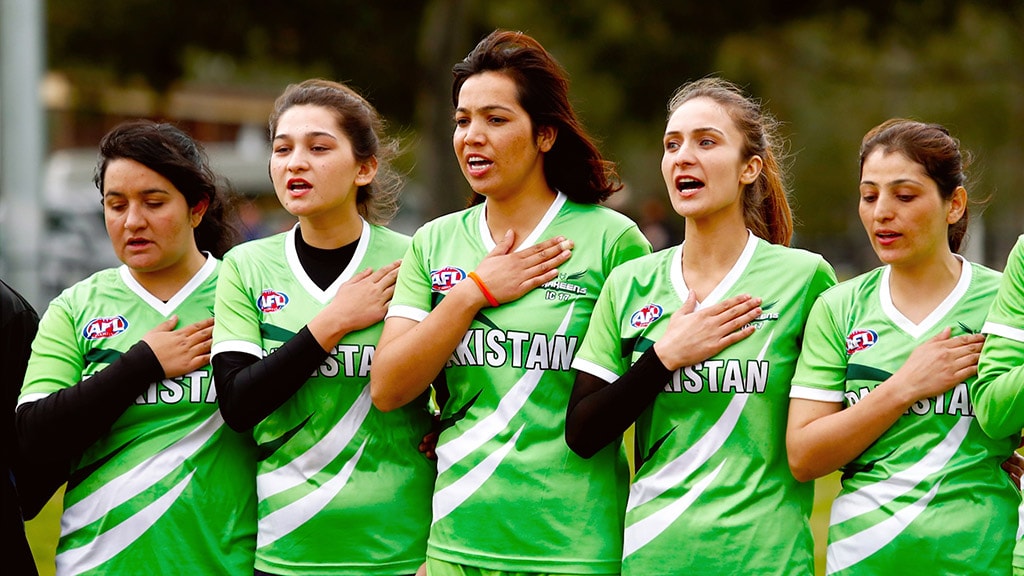 Not surprisingly, given their lack of familiarity with the game, the Pakistan 'Shaheens' finished last after losing their five games by an average of 146 points. Their only scoring shot – a goal – came in the last game, and they celebrated it like they'd won a premiership.
"It was such an amazing experience for Saliha and the other girls because they got to be free," said their coach, Michael Gallus, whom Saliha regards as the best sports coach she has had.
The Shaheens experience was a game-changer for the inspirational Saliha. Picture: supplied

Saliha was an inspiration on the field. An undersized ruck, she finished third in her team's best and fairest award.
"Saliha showed great heart and courage against much taller girls," Gallus said.
"A Fijian girl literally jumped right over the top of her. She'd be battered and bruised and cut but she'd give me a big smile because she and her teammates were just so proud to represent their country. They'd just dust themselves off, encourage each other and go again.
"And they asked me so many questions to improve their skills and knowledge."
A memorable coaching address
When the International Cup ended, Gallus made a speech that had a significant impact on a few of his players, including Saliha.
"I said to the girls, 'It's great you've had this opportunity to come here and play football, and now it's your responsibility to go back home and develop the game to give other girls the opportunity you've had – not just in AFL but in any sport,'" Gallus said.
"It's so hard for girls in Pakistan to get opportunities, especially in remote villages where the cultural divide between male and female is really stark."
Saliha accepted that responsibility and, despite the inherent challenges and potential dangers, set up the Mountain Women's Sports and Social Welfare Club in her village and started teaching footy and other sports.
One footy among 50 kids
She began with one football – which she'd received from Gallus for her efforts in the International Cup – but she made do, even with a group of 50 children. (She engaged 25 in ball skills and the other 25 in other physical activities, before alternating.)
This was soon rectified by Gallus, the founder and director of the Footys4All Foundation, which donates balls to disadvantaged children around the world.
Saliha has faced death threats to take footy back to her homeland. Picture: supplied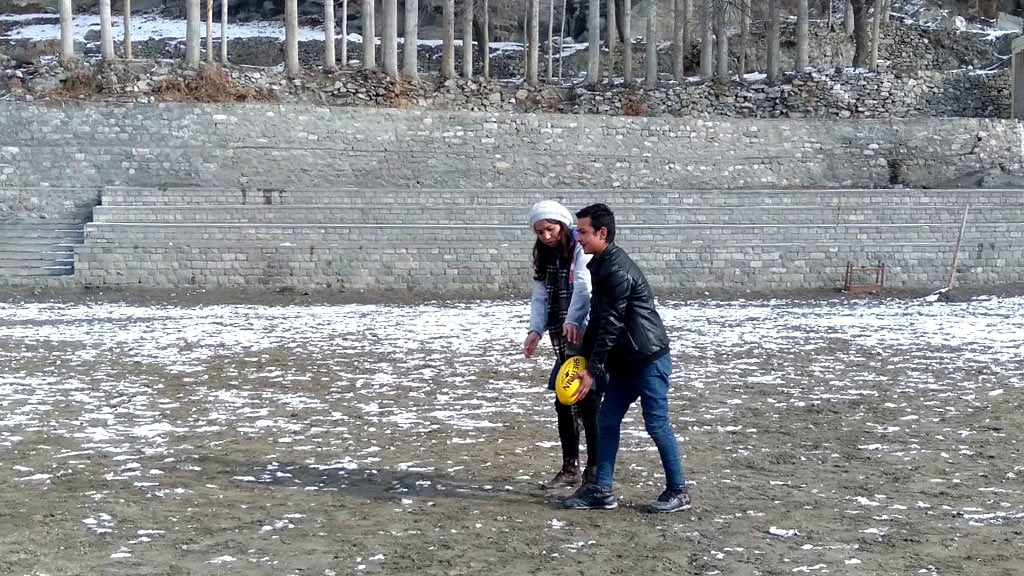 Saliha initially faced considerable resistance, including from some of the youngsters participating in her sessions, but she is gradually turning critics into supporters.
"Now people are accepting my work and appreciating me, and some people financially support me to run this camp," she said.
"I would involve more players if I had more financial support."
And Saliha doesn't just coach youngsters – she also involves folk as old as 90. Young or old, they find Australian Football appealing, she said, because it's a game that keeps everyone engaged and the kids especially love tackling and "snatching" the ball.
Death threats
For Gallus, Saliha and two Shaheens teammates who run sports clinics in Pakistan are creating "one of the most extraordinary world AFL stories ever".
"Saliha and the other ladies are so courageous and inspirational. One of the ladies who was doing soccer clinics was getting death threats. Saliha is also risking her life. That's absolutely astounding.
"Yet for all that, she's quite shy and humble."
Hunza is one of the world's most inhospitable regions. Picture: supplied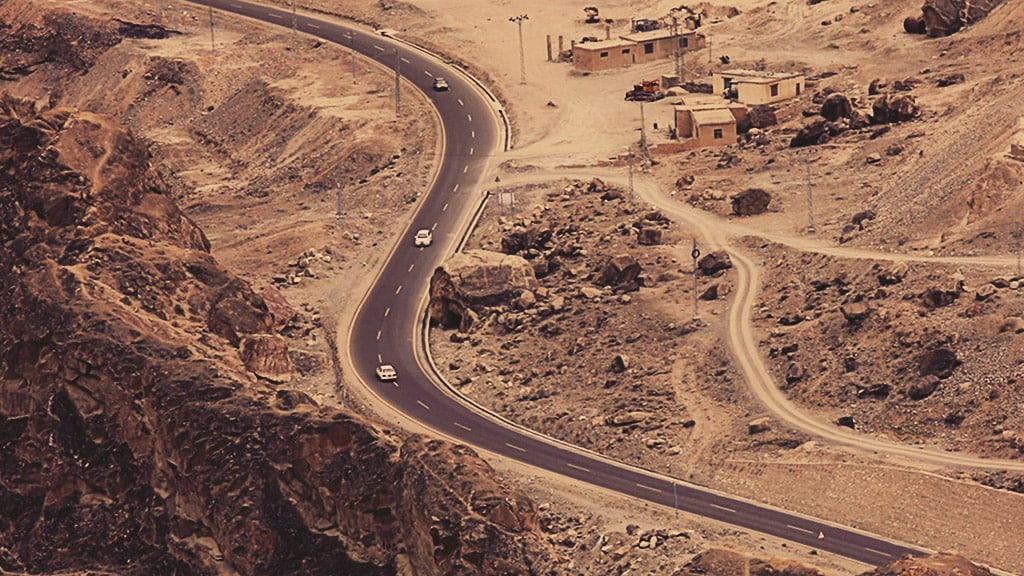 Saliha's 2020 vision
Saliha remains passionate about the prospect of representing Pakistan again at the next AFL International Cup in 2020, but her attitude towards the event is typically selfless.
"I also want to involve more new and active girls who are deserving. I want others to have the same opportunity I had," she said.
Footys4All is a not-for-profit foundation which supplies sporting balls from all codes to disadvantaged children. Donate here
The AFL International Cup is played every three years with teams from all over the world. Competing teams are comprised solely of nationals of the country they represent, with no expat Australians. The next tournament will be held in Melbourne in 2020.
Got a great footy story?
Do you know of an inspirational Australian Football story you'd like to see told? Get in touch by sending an email to mailbag@afl.com.au
Read more
How do you train while working on an oil rig?
'Our mum got three years hard labour'