AS THE dust settles after a tumultuous day at Fremantle, attention inevitably turns to what comes next.
The season isn't over yet, but Sunday's trip to Port Adelaide has become a mere afterthought as the search begins for a new CEO and, most importantly, senior coach.
Ross Lyon's successor will take over a list that possesses quality but lacks depth, and the new coach will need to be able to sell the club while putting the finishing touches to a rocky rebuild.
But make no mistake, the job at Fremantle is an attractive proposition.
FREO'S NEXT COACH? Ex-Docker a leading contender for top job
Off the field, the Dockers have the potential to become the "powerhouse" president Dale Alcock envisions.
Despite suffering the biggest fall in membership across the AFL in 2019, the Purple Army still ranked 12th and has the capacity to push into the top half-dozen.
Fremantle supporters are eager to throw support and money behind a team that plays an attractive brand of football, and a club that does more to bring them along for the ride.
Alcock spoke as a fan to the fans on Tuesday and hit the nail on the head when he declared "they deserve more".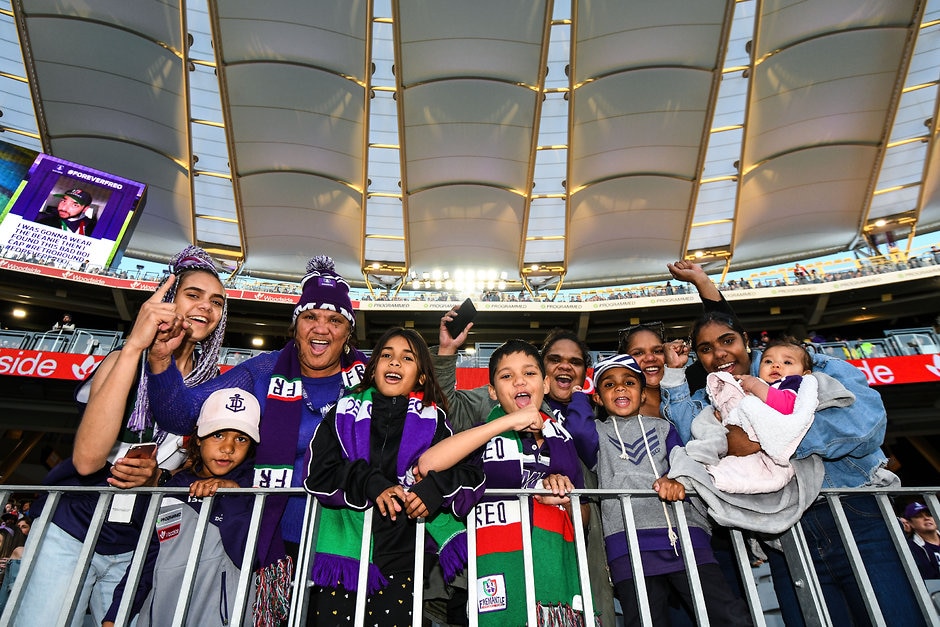 It must be acknowledged that the team's plight this season wasn't helped by injuries to key personnel.
Reviewing the sports science department and rehabilitation programs should be top of the agenda.
When Lyon had his best players fit and firing, his Dockers eviscerated North Melbourne in round one and chopped up the Giants at their Canberra fortress by playing eye-catching football.
David Mundy goes bang! #AFLFreoNorth pic.twitter.com/5ehEhJp31t

— AFL (@AFL) March 24, 2019
They beat five of the current top eight teams. You don't do that by chance.
But the gulf between Fremantle's entertaining best and unwatchable worst was enormous.
Attritional slogs against Adelaide and Sydney, plus a shocking loss to Gold Coast in round two, couldn't be accepted any longer with crowds dwindling and belief in Lyon fading.
His rhetoric about coaching players' effort – which should be a given in elite sport – over skill wore thin, and cost him wins.
'YOU'RE QUITE BRILLIANT' Lyon's best one-liners
An inability to retain possession and ice the clock against St Kilda two weeks ago saw Fremantle cough up a nine-point lead with only 150 seconds left.
It was effectively a season-ending defeat.
The ending to St Kilda v Fremantle is well worth watching!

Catch the @AAMI Last Two Minutes. pic.twitter.com/xcgS8isE1b

— AFL (@AFL) August 11, 2019
The Dockers retained a sliver of finals hope when they hosted Essendon last round, only to shoot themselves in the foot yet again.
Despite dominating inside 50s (+11), clearances (+13) and contested ball (+54), they were comfortably beaten where it counts – on the scoreboard - by 32 points.
The disastrous Western Derby hammering six weeks ago unleashed vitriol rarely seen from fans after a record low 2.19 (33) score.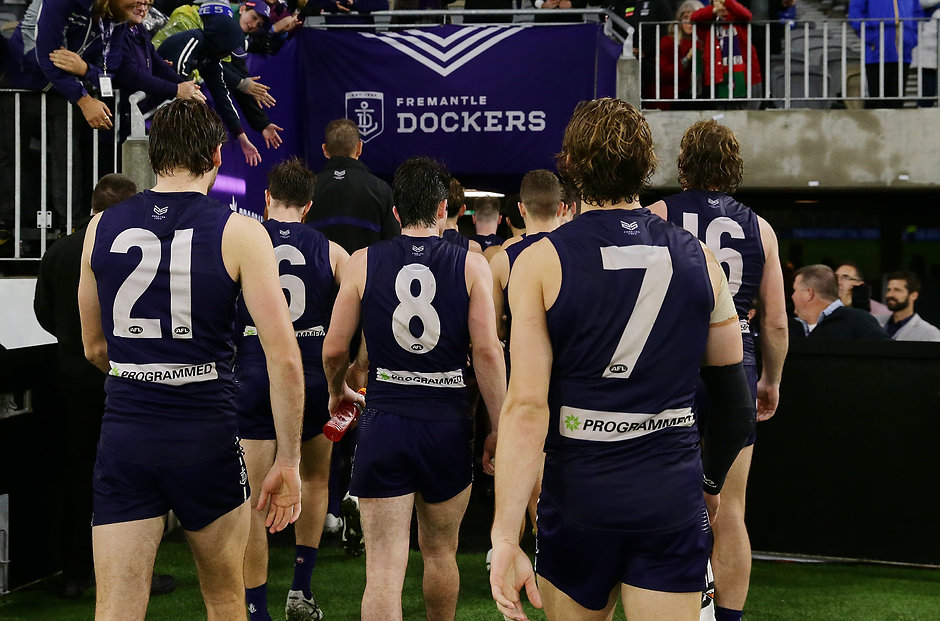 Champion Data's analysis showed the Dockers should have registered 76 points, based on the difficulty of their shots at goal.
Therein lies Freo's major problem.
Lyon's outfit could get the ball forward (ranked sixth for inside 50s) but currently sits bottom three for scoring for the fourth year in a row.
Some of the foot skills have been appalling, and it's no shock Fremantle is 18th for kicking efficiency this season.
The club is also 17th for kick rating – the expectation of a kick graded against the outcome – and has the second-worst shot at goal accuracy.
BARRETT Four coaches now gone. Could more follow?
Across the competition, there are 606 players who have had at least 10 kicks this season, including 35 Dockers.
How many would you expect rank in the top 100 for kick rating?
There is only one.
Who?
Stephen Hill, coming in at 70th overall (+4.9%) from just 16 kicks in three games.
The frustration is palpable that Fremantle's most skilled player has made only 16 appearances in two years due to repeat soft-tissue setbacks.
The 29-year-old has become the most injury-prone Docker since Harley Bennell, who was recruited to add class and managed two games in four years.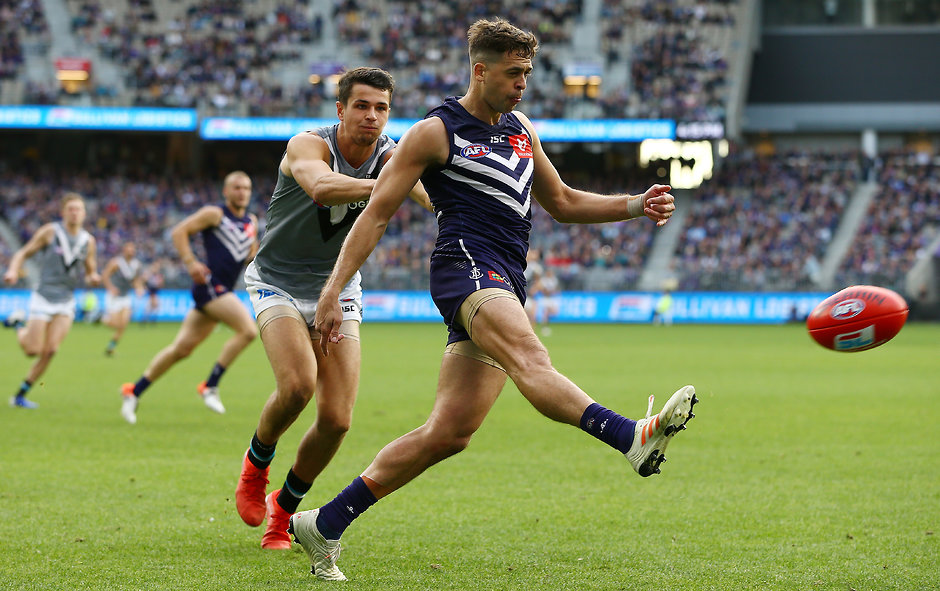 Hill's younger brother Bradley would be a deserving All Australian this year, and is generally regarded as an elite ball user.
But his kicking has gone backwards since crossing from Hawthorn.
After peaking at 70.9% kick efficiency four years ago, Hill is down to 59.6% this year.
Find Trends on Apple Podcasts, Google Podcasts and Spotify
Ex-Giants superboot Nathan Wilson carried a toe injury but his efficiency this season is the worst in his career, dipping below 70 per cent for the first time.
Ed Langdon, who appears set to leave and might be joined out the exit by the Hill brothers, is an excellent character and hard worker.
But he has one major flaw in his game – turning the ball over by foot.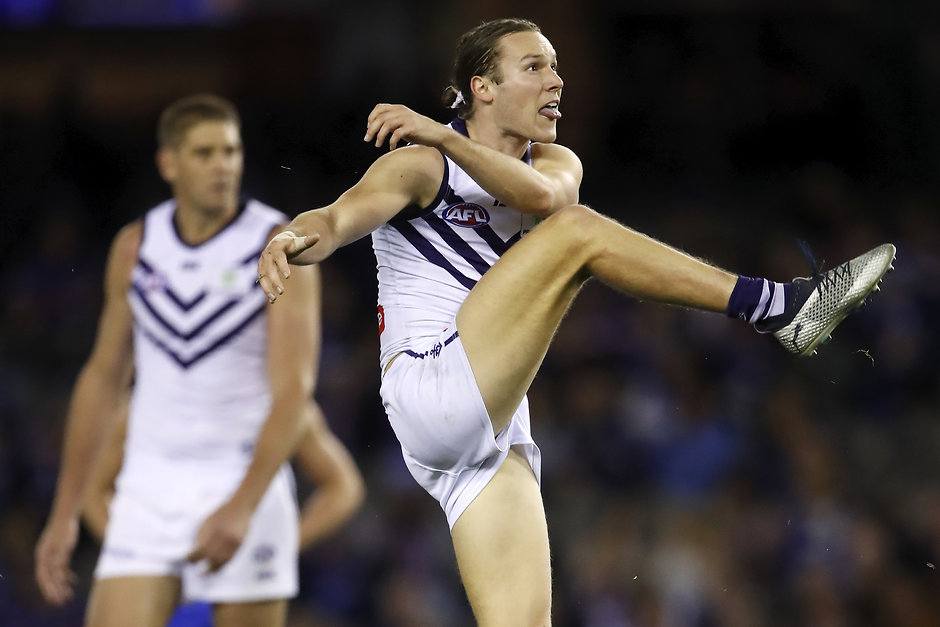 They say bad kicking is bad football and, unfortunately for Freo, comparisons in a two-team town are inevitable.
West Coast's clinical efficiency brutally exposes the Dockers' shortcomings.
Any observer who has watched both teams train would notice how the reigning premiers practise skill while Lyon preached structure.
The Eagles drill ball movement repetitively, picking through zone defences by hand and foot, finding targets in a crowded forward line and exiting defence.

Fremantle places more emphasis on shutting down those chains and ensuring players are standing where they should be.
After watching the Dockers' intraclub in February, AFL.com.au reported: "Both sides noticeably took territory wherever possible under Lyon's revamped gameplan, although some of the delivery will need to be tidied up before round one."
The glaring weakness was as obvious then as it is now.
But is also Fremantle's biggest upside for whoever the next coach is.
DOCKER SHOCKERS
Kick efficiency - 18th (60.8%)
Kick rating - 17th (-2.9%)
Shot at goal accuracy - 17th (43.5%)
Scores per inside 50 - 16th (39.7%)
Ball retention per kick inside 50 – 10th (46.4%)
Find AFL Exchange on Apple Podcasts, Google Podcasts and Spotify.