SYDNEY has said farewell to another premiership hero after Nick Smith announced his retirement on Wednesday.
Smith hasn't played since he tore his hamstring tendon off the bone against Melbourne in round 21 last year and was forced to have multiple surgeries since.
He said after ongoing discussions with coach John Longmire he decided against attempting another comeback for the 2020 season.
We all know how good he was.
One of the best lockdown defenders who constantly did his job.
Well played Smooch #ProudlySydney pic.twitter.com/lHe3UW5wje

— Sydney Swans (@sydneyswans) August 14, 2019
"I'm 31 so it was always going to be an uphill battle," he said on Wednesday.
"I did hold out hope I could get back and I got close a couple of times and had setbacks, so that has been the hardest thing.
"I couldn't go into 'Horse' and tell him I couldn't go on, because I didn't know.
John Longmire and Nick Smith enjoy the moment at 'Smooch's' farewell media conference. Picture: Getty Images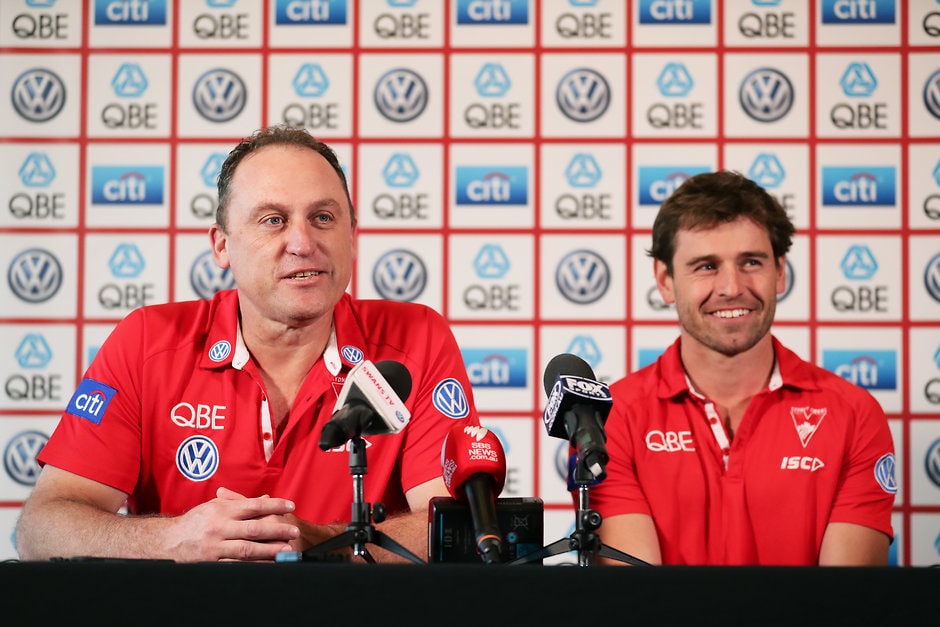 "But this club has special place in my heart and I leave with no animosity or anger, it's been incredible."
The former rookie listed backman played 211 games for the Swans over 13 seasons and was a crucial member of the club's 2012 flag-winning side.
Smith was named All Australian in 2014 and represented Australia in the International Rules series on two occasions.
One of the Swans' most durable players of the modern era, the 31-year-old played an incredible 182 matches between 2011 and the end of last year.
During that period, he regularly took on and beat the League's best small forwards, and had enthralling duels with players like Eddie Betts, Steve Johnson, Cyril Rioli, Stephen Milne and Mark LeCras.
Nick Smith's battles with former school mate Cyril Rioli were famous. Picture: AFL Photos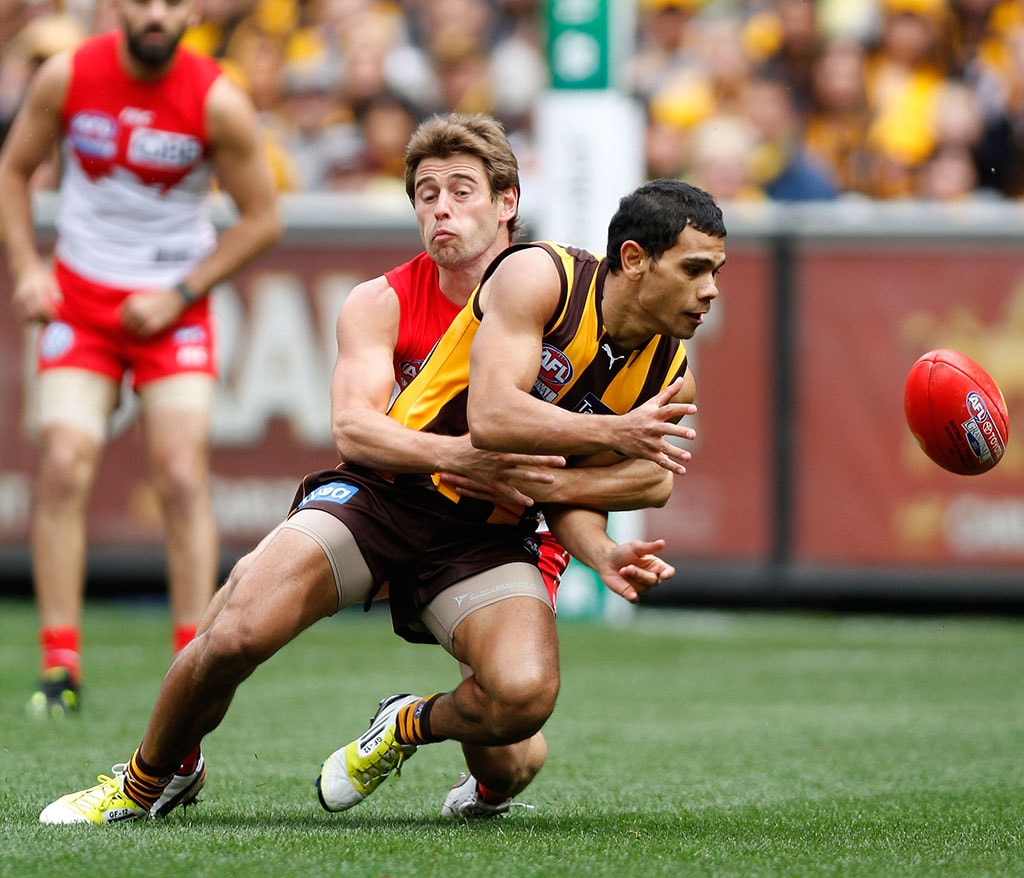 Smith saved one of his finest performances for the Swans' thrilling Grand Final win over Hawthorn when he kept Rioli scoreless from just four kicks in 2012.
"Playing on Cyril was a scary proposition," he said.
"Usually I went into games with a plan and felt confident I could execute, but some of the stuff Cyril did, I'd watch vision and say, "I'm not sure I can stop that'.
"I've really enjoyed the match-ups I had over the years and I've got a lot of respect for the guys I played on."
He said the feeling of euphoria he experienced after the final siren in 2012 will be with him forever.
"I still look back at that vision and we had had a really good group that came together to help each other succeed," he said.
"That is my fondest memory in footy.
"You grow up as a kid watching the Grand Final at the MCG, and wanting to be a part of that, so that was a boyhood dream.
"You share a bond with those guys for life and I'm looking forward to the reunions because it was really special for that group."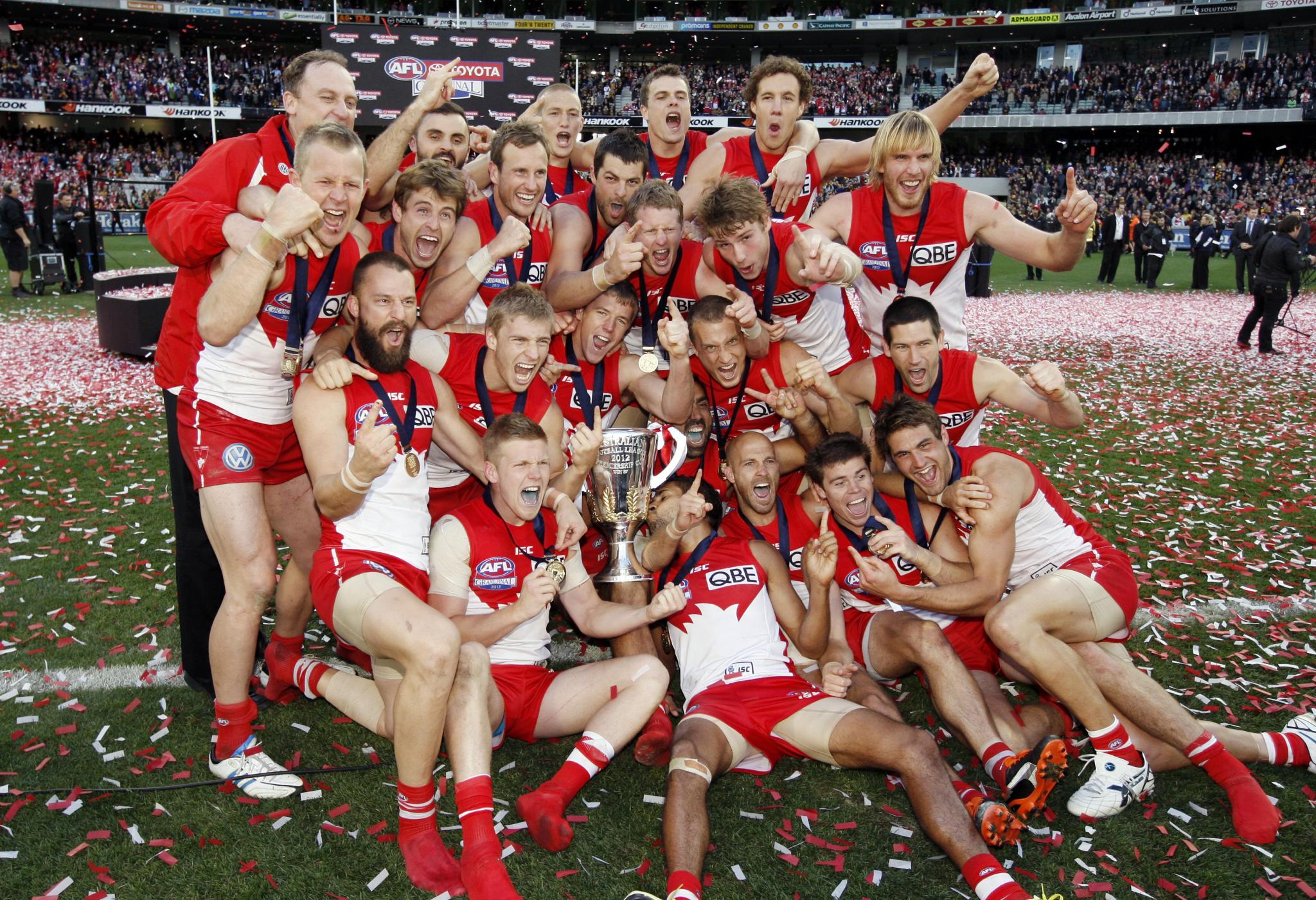 Sydney coach John Longmire paid tribute to his reliable defender for his consistency over the years.
"It can't be underestimated how much mental strength Nick has had over the years to play that position every week," he said.
"I can't think of too many times when Nick has been beaten over his 211 games which is quite incredible when you think about the talent that he's played on.
"Nick is also one of the best blokes you could ever get to have gone through this footy club.
"He gives everything as a person and his impact on this club has been significant."
The Swans are expected to offer Smith a role at the club next year in coaching or development.