BRETT Ratten is a lock and Brad Scott another definite interviewee for St Kilda's coaching job.
Beyond that, prospective candidates will be determined by Saints president Andrew Bassat.
COACH KILLERS The six steps down to Richo's end
But there is another man who deserves not merely an invitation to apply but a wide open set of ears when he presents his case - St Kilda playing great Robert Harvey.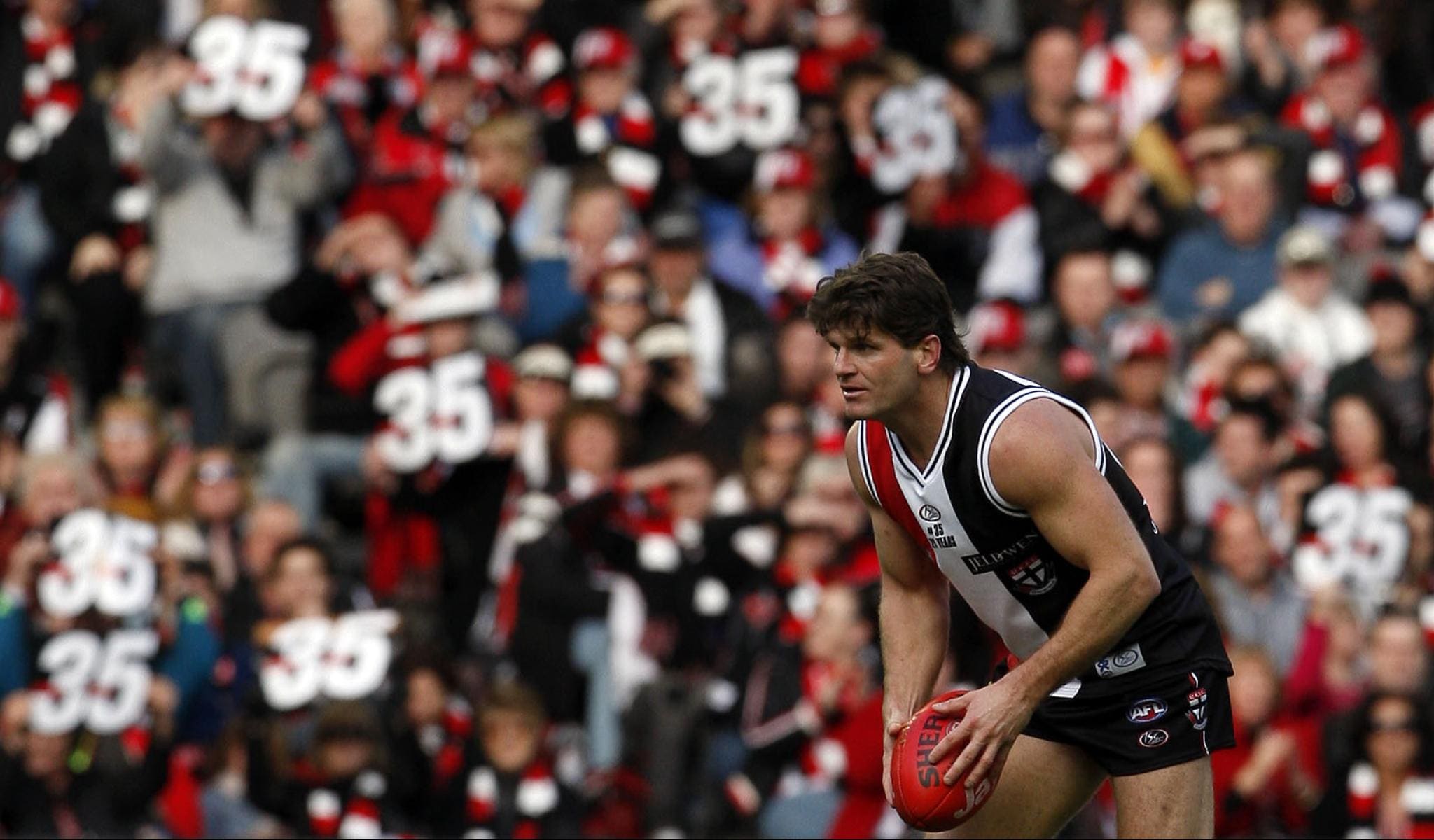 Bassat and his coaching sub-committee team now empowered with finding St Kilda's post-Alan Richardson coach simply owe it to Harvey, who after a Saints-record 383 matches, has spent the past 11 years in the AFL system at three clubs as an assistant coach.
Employing an ex-club playing great as a coach for those reasons alone is dumb business, but Harvey's credentials are more than sound: two seasons straight out of playing retirement beneath Ratten at Carlton, one year beneath Ross Lyon at St Kilda, and the past eight beneath Nathan Buckley at Collingwood.
Harvey has long wanted a senior job and is convinced he is ready. Buckley endorses Harvey's credentials and football nous.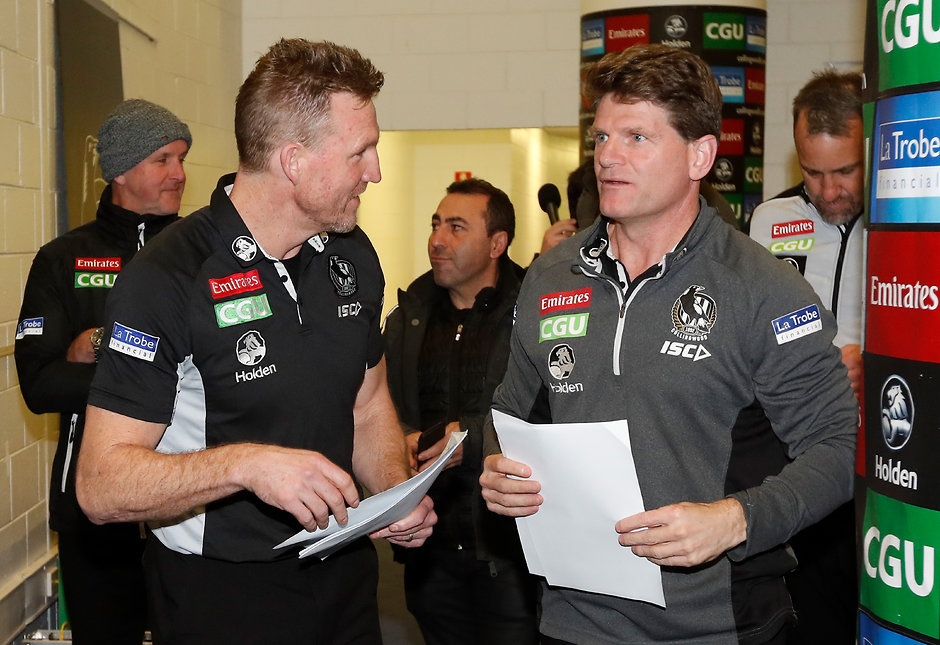 And for a club screaming out for some supporter love and one which carries a seriously scary debt of $11 million-plus, Harvey would instantly fix a lot of matters the moment he walked back in Moorabbin.
THE LOSS THAT HURT Richo reveals when the heat really came
Unlike North Melbourne, which is currently being run seemingly on the whim of Glenn Archer and Ben Buckley without any meaningful process that, if left unchecked, will lead to the official appointment of Rhyce Shaw as coach within the next fortnight, the Saints and Carlton are both committed to conducting the widest of coach searches.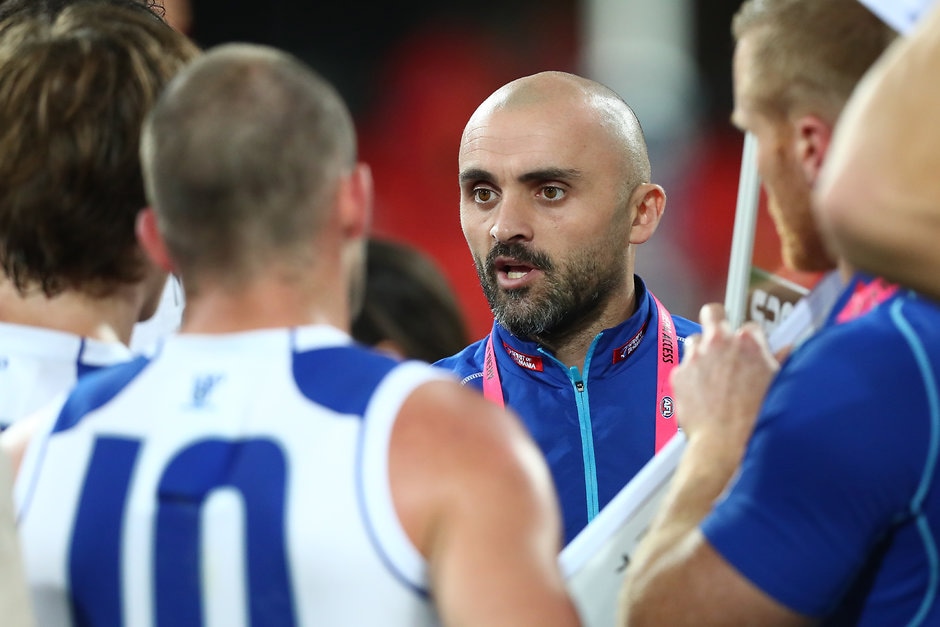 The man Archer and Scott exited from their club after round 11, Brad Scott, will be canvassed by both the Saints and Blues.
Scott's personal friendship with St Kilda football department boss Simon Lethlean, once thought to be a near-guarantee to help him replace Richardson, may actually work against him given so much public focus has been recently placed on that situation, and that Bassat will be assuming more control in the coach search process than originally intended.
In yet another illustration of the conflicts at play in the AFL, Craig Kelly's management agency TLA represents Richardson, Scott and Harvey. So, TLA is currently negotiating with St Kilda officials Richardson's exit passage, and interviews for Scott and Harvey.
Former St Kilda coach Alan Richardson speaks to the media on Tuesday. Picture: AFL Photos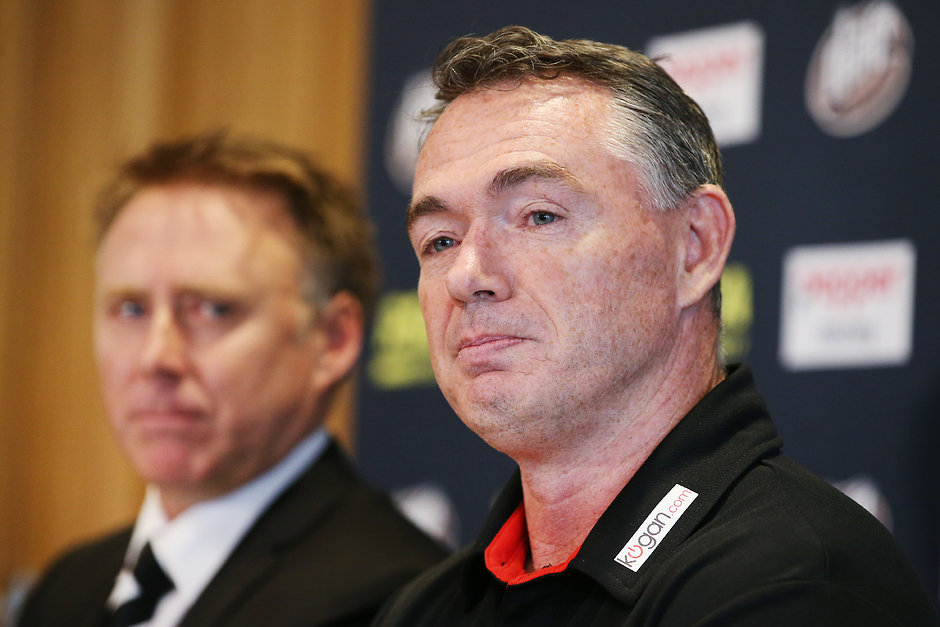 Curveballs for the assistant coaches wanting the vacant senior jobs at Carlton and St Kilda come respectively in two forms.
Premiership coaches Alastair Clarkson and Luke Beveridge.
The Blues have already asked Clarkson if he wants to break his contract with Hawthorn. St Kilda, if it hasn't already, will ask Beveridge if he's interested in leaving the Western Bulldogs.
Western Bulldogs coach Luke Beveridge. Picture: AFL Photos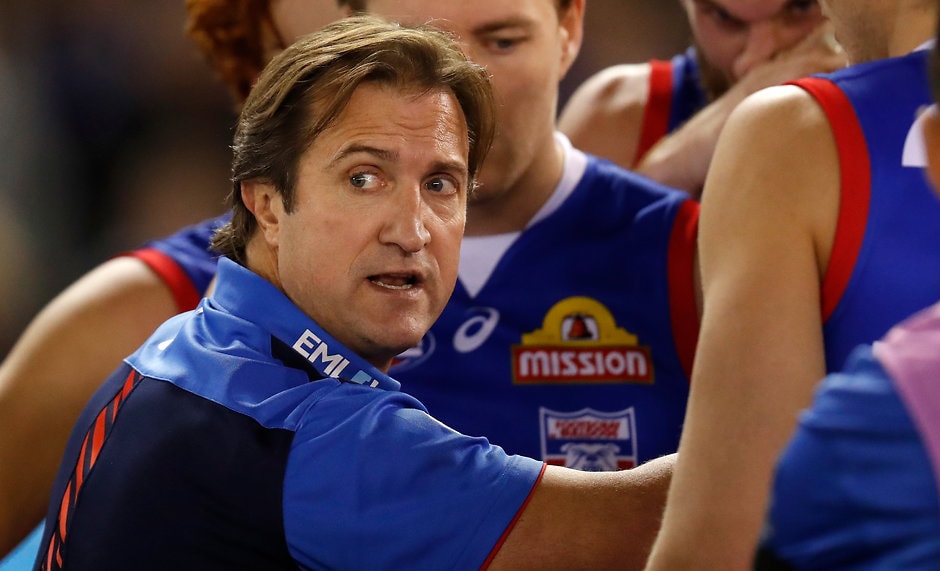 Twitter: @barrettdamian