AFTER 44 players found new homes in the 2018 NAB AFL Trade Period, we asked for your verdict on your team's deal-making. 
What will Chad Wingard's loss mean for the Power? Which club has come out laughing?
Here we present the average ratings out of 10 for each team from Hawthorn to the Western Bulldogs, and a selection of the best responses.
READ PART ONE Adelaide to GWS

Rewards come with risks
The trades for both Jack Scrimshaw and Tom Scully were both for the right offset as there is high risk with both – Scully with his age and injury problems, and Scrimshaw with his questionable work ethic and professionalism. But we paid way over the odds for Chad Wingard. He has just had two average years and we gave up our two highest picks and a player who was runner up in the NAB AFL Rising Star award last year and who could potentially be a champion. Really disappointed we didn't keep our first-round pick as I thought Wingard for Burton and our third-round pick was the right deal.
- Darren John McGuire, Rosebud Vic

The Hawks will be hoping Tom Scully can get back to full fitness. Picture: AFL Photos

Filling holes
The Hawks have filled some glaring holes with the currency we had available. Jack Scrimshaw is either a Ryan Burton or long-term Grant Birchall replacement. Tom Scully is an upgrade to Brad Hill in that he runs both ways and is better in contested situations. We hadn't filled that void outside of a utility in Henderson. Chad Wingard is a sideways move for a replacement for Cyril Rioli. He is dynamic, albeit not as dynamic as Cyril, but he has an advantage of rotating into the midfield. We have the depth to cover Burton, so it was a great trade period.
- Travis Matthews, Aus

The best list in the AFL
A massive win because we filled our three biggest holes: backup ruck in case Max Gawn goes down, Kade Kolodjashnij to provide some outside class, and Steven May, who is arguably the best fullback in the competition. The only need we haven't filled is the small forward position, but smart play walking away with picks 23 and 28 to address that. I believe we took unders for Jesse Hogan but paid unders for May and Kolodjashnij. So great job. Dare I say it, now we clearly have the best list in the comp!
- Brenton Lockhart, Hawthorn, Vic

The Demons finally got their hands on Steven May. Picture: AFL Photos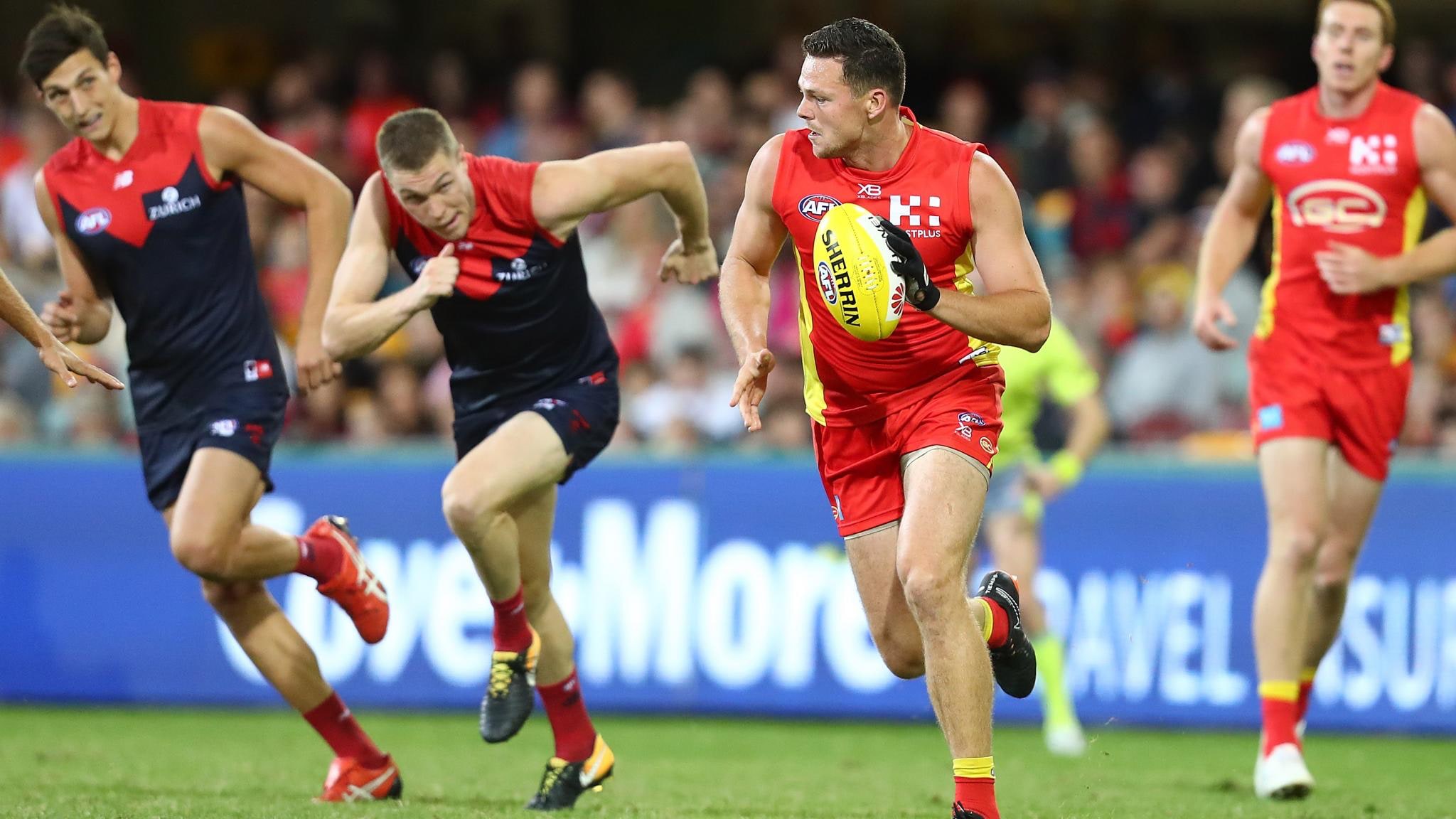 Dees mightn't miss Jesse
Although Jesse Hogan may be a big loss, our best footy this year was without him. The addition of Steven May adds experience, leadership and reliability to our backline, which needed support, and his acquisition makes our defence one of the best in the competition. Kolodjashnij and Braydon Preuss provide outside run and ruck depth respectively that we were also desperately in need of and could be handy back-up players or even fit into our best 22. Overall, it was a solid trade period. Losing a star but gaining some good players in return, while moving up positions in the 'super draft'.
- Jonty, Malvern Vic

Problem fixed
Virtually solving the 'outside run' deficiency we've had for over five years by trading in Jared Polec and Aaron Hall is huge. Jasper Pittard and Dom Tyson will also be highly serviceable and will take plenty of heat off our already busy structure. And with still enough draft points to get Tarryn Thomas and Bailey Scott, I say we've come out laughing.
- Jimmy Foster, Eltham Vic
No Gaff but hello Kelly?
Everything the Roos did was great, other than missing on Andrew Gaff. That leaves enough cap for another crack at Josh Kelly next year. A bit of shuffling of money on contracts also has the ability to go after a Will Setterfield-type too – young talent in that next money bracket. Well done to the North list management crew.
- Rhys Williams, Mundulla SA

Lycett important
I think in managing to get another ruckman who can play as a forward as well to work in tandem with Paddy Ryder was a big win, along with getting three picks in the draft inside the top-20. I hope they hold these picks and don't sell them to move higher, as I think there are quality SA and other players through to pick 30.
- Jim Ireland, Nuriootpa SA 
Not good, Port
Fear this is the start of a massive downward spiral. Chad Wingard leaving the club will burn and ache for years to come. Would need to use pick No.5 on something special to justify this. He is a game-changer and has not got the applause he deserves outside of SA.
- Jack Rau, Port Adelaide SA

Finished early
Tigers' work was done well before the trade period, targeting Tom Lynch and getting their man. The prelim final showed up our lack of talls and Lynch is a gun tall forward. The players going out were not best 22 and the Tigers are developing their youth, so this will create opportunity the way it did for Dan Butler and Jason Castagna in 2017.
- Tony De Glas, Sinnamon Park Qld
 
Smart and ruthless
Got the best player available and managed to move along players that aren't going to play a role in our next flag, but moved them on to other opportunities. Smart and ruthless at the same time.
- Des Hutchinson, Hamilton Hill WA

No love for St Kilda
We learnt that in-demand players no longer see the Saints as a destination club. Plenty of trading firepower with little to show for it except the hope that Dan Hannebery can regain something near his top form in the next 12 months.
- Detlef Bauer, Manly Qld 

At his best Dan Hannebery can be a damaging footballer. Picture: AFL Photos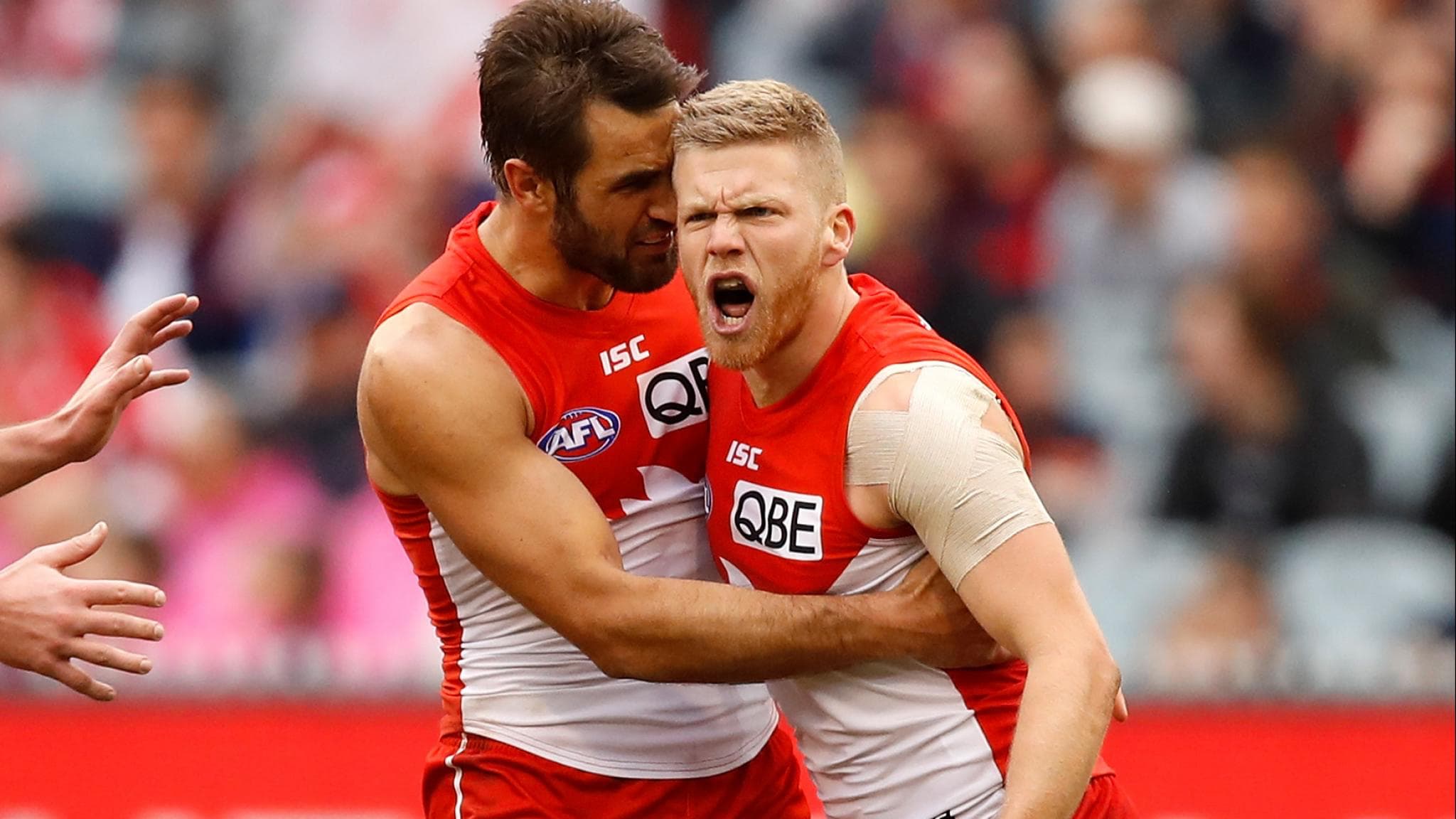 Could go either way
We got Dean Kent and Dan Hannebery, who are both potential stars but they could go either way. I've got hope that Hannebery can return to his best form in his home city and playing under the roof at Marvel Stadium. We also kept pick four for the moment, which should bring in Max King, who is a great prospect. We also have some other mid-range picks that we traded with Melbourne, so we have put ourselves in an excellent position for the draft and next year.
- Ethan Clark, Hampton Vic

More crosses than ticks
Adding Ryan Clarke and Jackson Thurlow adds depth to the midfield/half-backs while freeing up some cap space is a win. Missing out on Aaron vandenBerg and Tom Langdon is really disappointing as it would have freed up Callum Mills, Zak Jones and Jake Lloyd to play more midfield minutes. Failing to address key needs (midfield depth and key position players) summed up our trade period.
- Dylan Christensen, Lindfield NSW
Blakey's coming, but still…
Poor. Losing Dan Hannebery and Gary Rohan for Ryan Clarke and Jackson Thurlow is a backwards step, even if we have all the points we need for Nick Blakey.
- Matt Smith, The Vines WA

West Coast fans not happy with the Cats
For years all Eagles supported have hated Freo, but in 2019 the most hated team will be Geelong! See you next year Tim Kelly.
- Harshana Rupasinghe, Riverton SA 

In the end the Eagles just couldn't meet the Cats' demands. Picture: AFL Photos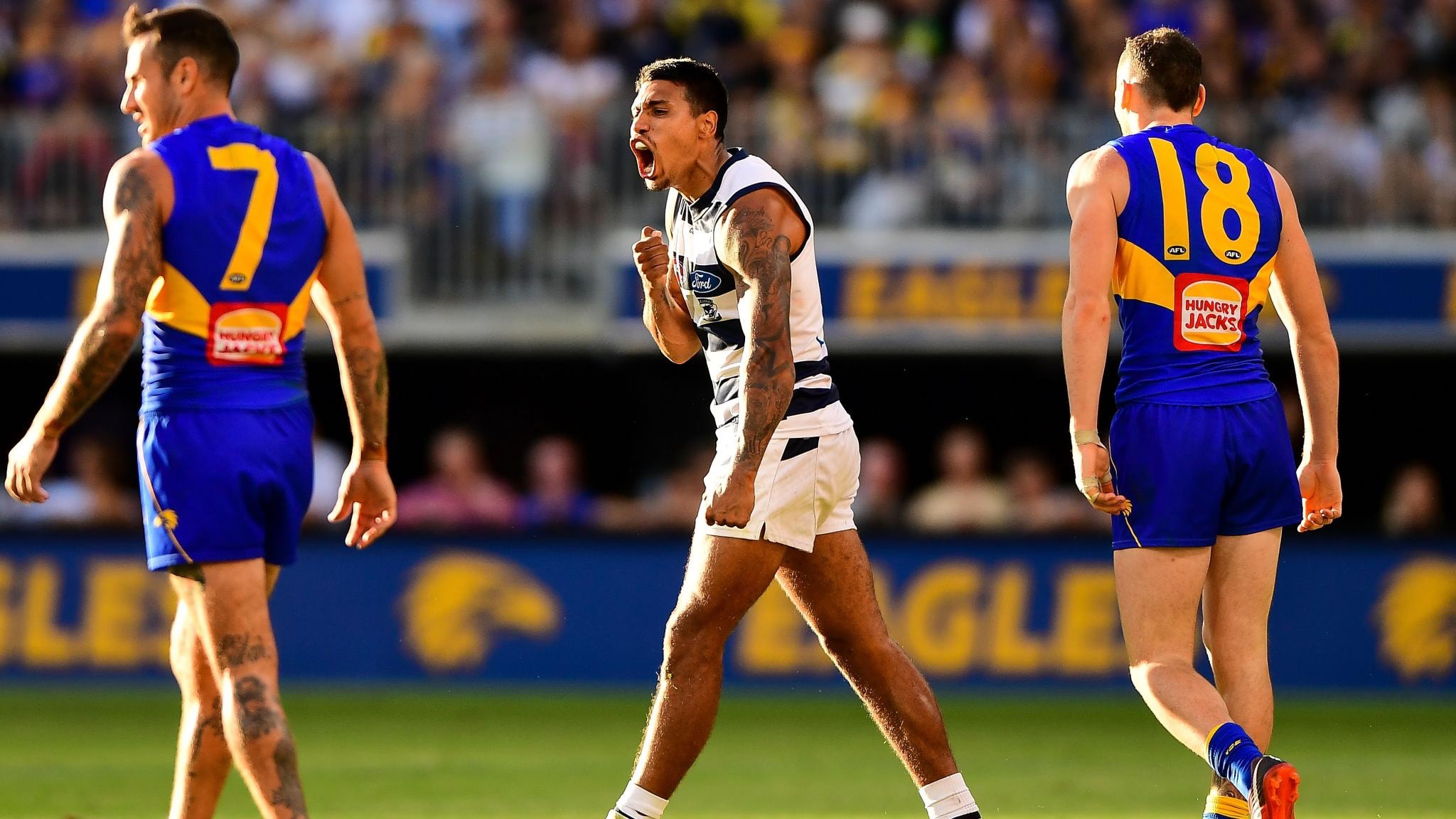 Stoked to have Andrew Gaff stick around, time will tell if Tom Hickey can positively contribute to the team. A little disappointed about the Tim Kelly deal falling through, however, Geelong is simply delaying the inevitable. I guess I should thank them though as they will train up our player for an extra year. Good luck getting a better deal next year because that year left on his contract was your only leverage. Either way, the Eagles win from the situation.
- Luke Chamberlain, Perth WA

Lions might have got the better deal
Nothing could be done about Luke Dahlhaus leaving. So that's fine. But to let the contracted Marcus Adams go for so cheap is quite disappointing. The only way we can win that trade is if Marcus never gets on top of his injury problems, but if he has even one full season the competition will see his true value, and realise Brisbane got him for unders. Taylor Duryea and Sam Lloyd are nice, cheap additions that will help alleviate our inexperience. Was hoping Chad Wingard would come, but not surprised he chose Hawthorn, and now happy to bank on our reasonably strong draft hand.
- Matthew Schiller, Fitzroy Vic
Looking at the silver lining
Getting in a premiership player and a small forward/midfielder in their mid-twenties will help the younger players. Losing Marcus Adams gives Lewis Young a chance to play. Jordan Roughead was never going to be a top ruckman, so there's an opportunity for Tim English to establish himself. Luke Dahlhaus' best footy is behind him and a lot of youngsters are vying for selections.
- Trevor Claughton, Wynyard Tas
READ PART ONE Your verdicts: Adelaide to GWS
Want more?
SLIDING DOORS IF you ask us who won Trade Period, THEN ...
INFOGRAPHIC The amazing journey of pick six