WHEN Kevin Sheedy received word that he was to be named a Legend in the Australian Football Hall of Fame, he poured himself a glass of wine, sat on the couch in his lounge room and tried to comprehend what it all meant.
Football's deepest thinker, the man with an answer for everyone and a plan for everything, was lost for words.
"I couldn't believe it to be honest. I didn't think I'd be anywhere near it," he said.
A champion player, conquering coach and football pioneer - 'Sheeds' has done it all. All pictures: AFL Photos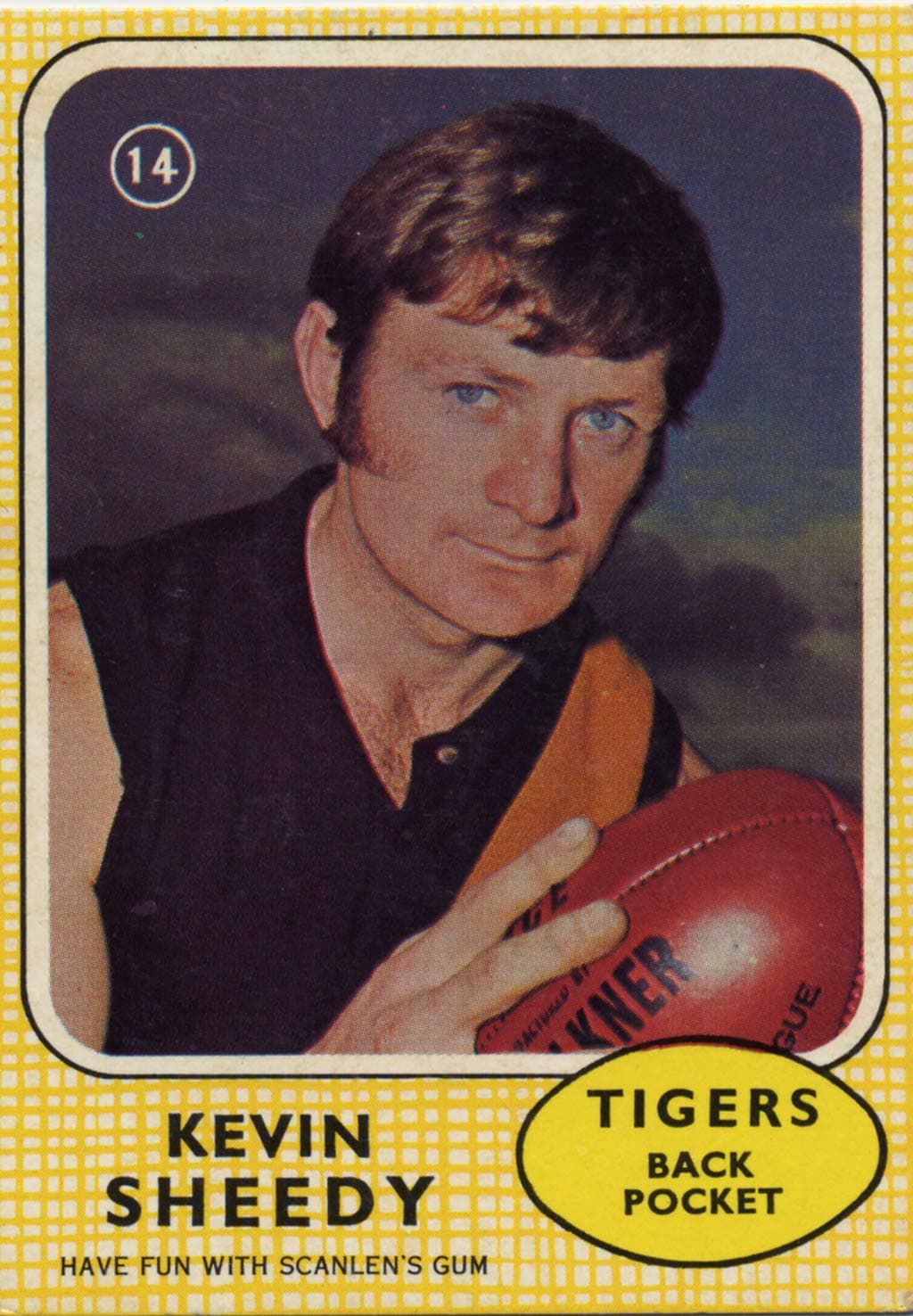 "I know I had done a lot in footy, but I didn't know whether they would combine time in playing, coaching and time spent promoting the game.
"I don't know whether people could see how you can change the game without being in the coach's box."
Truth be told, the Hall of Fame selectors applied the same lateral thinking that has been the defining hallmark of Sheedy's 50-plus years in the game.
Better players and equally good coaches won't come close to earning such lofty status in the game, but the sheer weight of his achievements, combined with his tireless football evangelism over that time demanded this honour.
MARTIANS AND MARSHMALLOWS Nine ways Kevin Sheedy changed the game
Sheedy has been deeply in love with footy from the time as a young school boy at St Ignatius College in Richmond he would gaze in wonderment at the nearby MCG.
But he has never taken its conventions at face value. Refused a clearance from the VFA to play for Richmond in 1967, he risked a five-year disqualification and crossed without a clearance.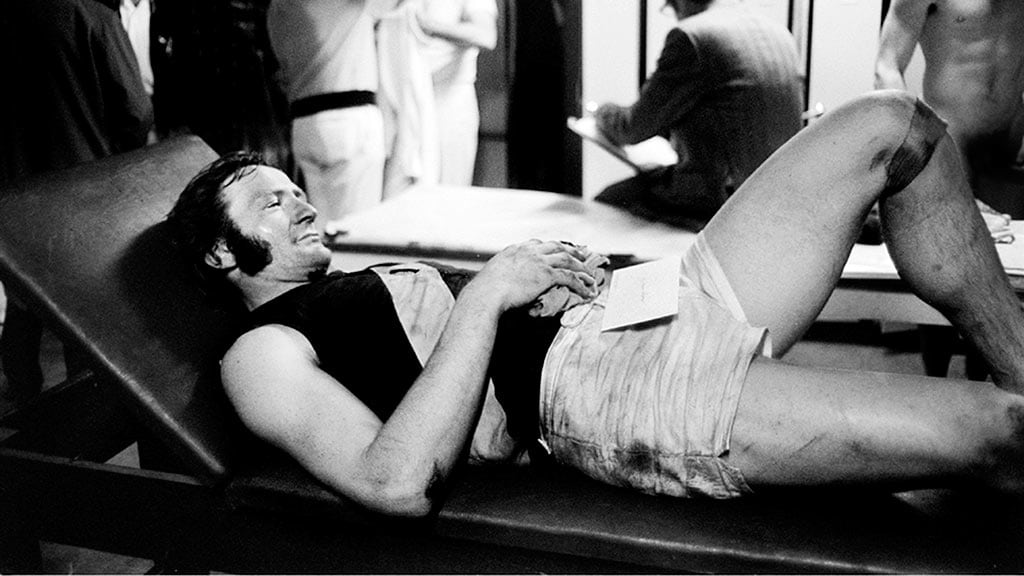 Hemmed in on the boundary while having a shot for goal in the 1974 Grand Final? Not a problem. A cheeky handball over the head of the man on the mark got the ball to Michael Green who kicked the goal.
The upstart West Coast Eagles coming to Windy Hill for the first time? Tie down the windsock.
Down by four goals at the last change of the 1984 Grand Final? Throw Bill Duckworth and Paul Weston to the forward line and move Leon Baker out of the centre to half-forward. Within 30 minutes, the Bombers win their first flag in 19 years.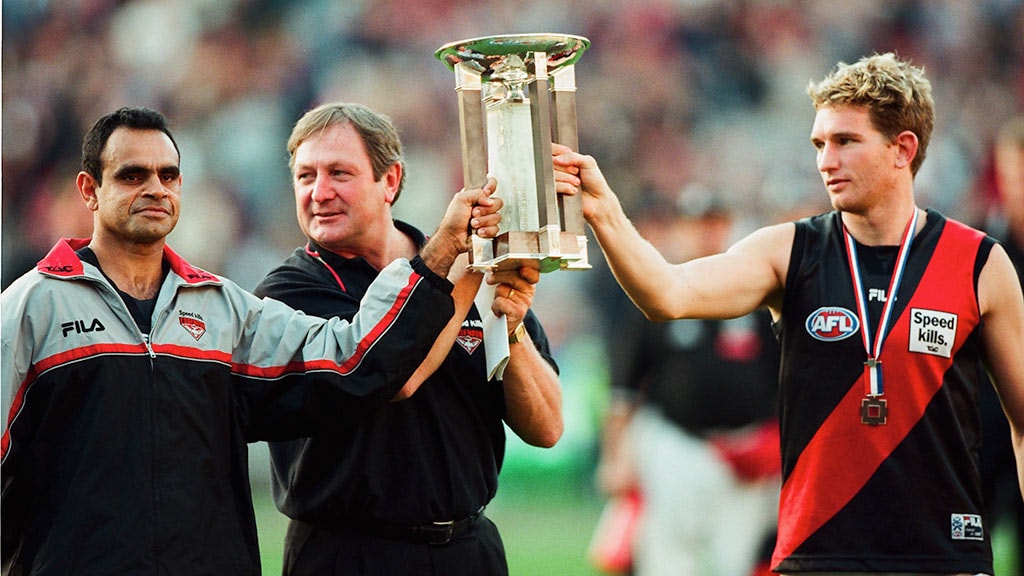 Sheedy was only further encouraged to think creatively when Essendon president Ron Evans sent him to an innovation course at Disney World in the early 1990s. The Bombers were moving to the MCG and they needed to fill the joint. Out of that came the Anzac Day and the Dreamtime games.
He still harbours hope that the Country Game will soon share equal billing.
An annual game that honours immigration is next on the list. He thinks that perhaps Carlton might be part of that.
More signs of genius? Labelling North Melbourne officials as 'marshmallows' in 1998.
The Kangas were incensed, but the next time the clubs played, more than 71,000 fans were there.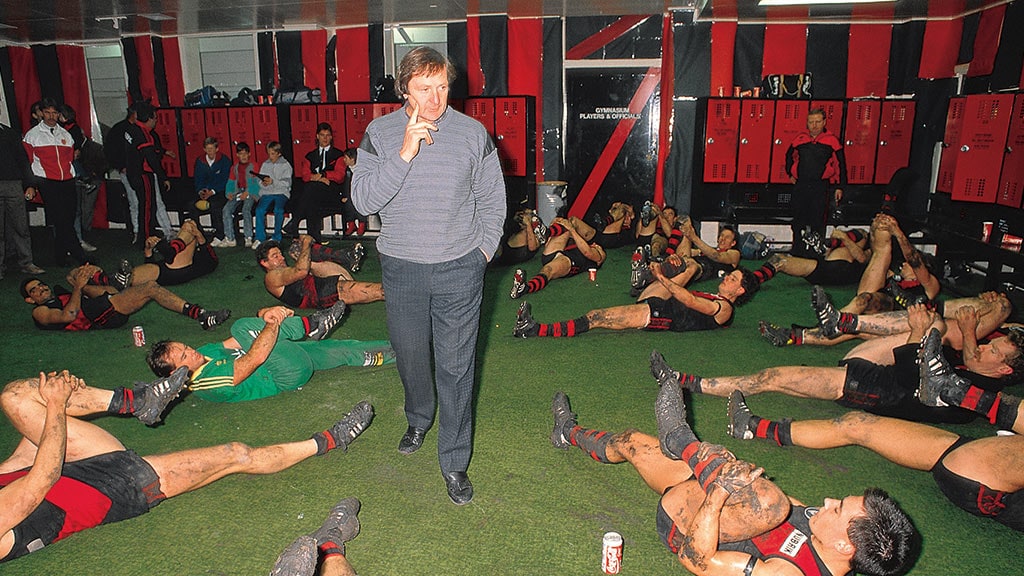 Then there was the reference to umpires as "Martians" because as he explained: "You could never ever be fined when you're talking about Martians."
Most of it is pre-meditated. His weekly stroll through the Royal Botanical Gardens gets his mind racing. Up the road at the Pullman Hotel is where those ideas are executed.
Sheedy will tell you that his five years in Sydney, developing and coaching Greater Western Sydney, was one of the best things he has done.
"Why wouldn't you want to put a team in Tom Wills' backyard?" he said.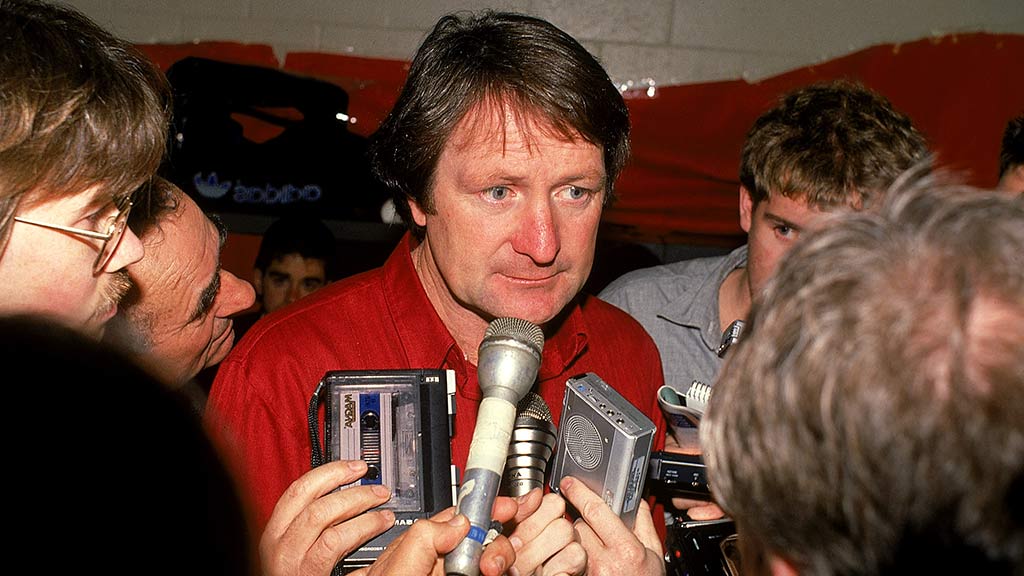 Regrets? He has some. The manner in which Derek Kickett was told he was out of the 1993 Grand Final is one. They only patched up their differences this week.
Not quitting Essendon when forced to let go of Damien Hardwick, Justin Blumfield, Chris Heffernan and Blake Caracella in one bloody summer was another.
He also dearly wishes he had coached Richmond.
Sheedy is full of gratitude to those who shaped him, nurtured him and encouraged him.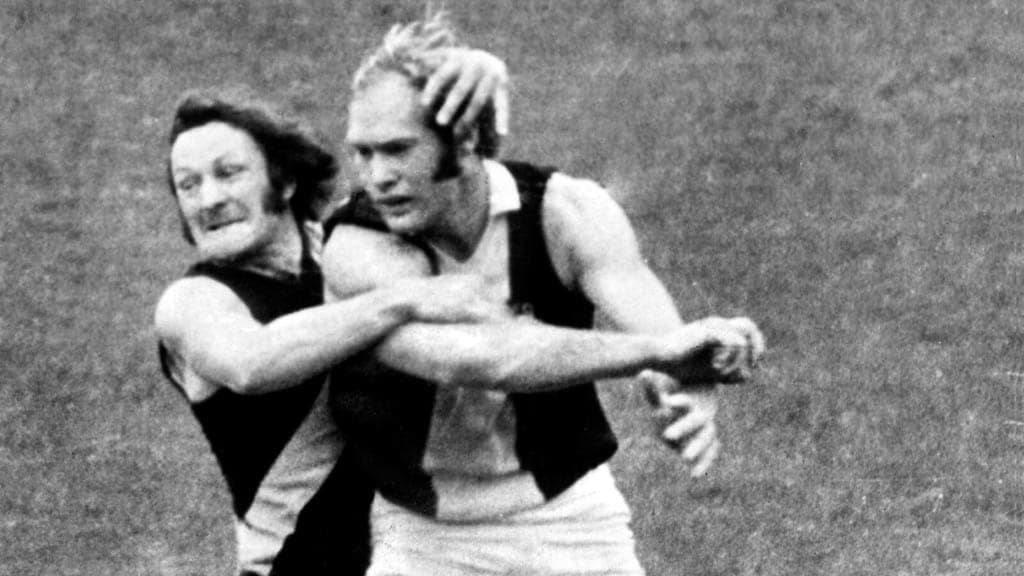 Teammates and coaches at Tigerland. Presidents and backroom staffers at Essendon. Friends in the media.
But most particularly parents Irene and Tom, and wife Geraldine, his children and siblings, who might call him at any time of the day to a) ask him how he is and b) where he is.
Indeed, he could be anywhere because his diary for the rest of the year is already crammed full.
And look out Norfolk Island. Sheedy reckons that's the only place in Australia he hasn't yet visited.
If they don't already play footy there, they soon might.
Kevin Sheedy

| | |
| --- | --- |
| Clubs | Richmond, Essendon, GWS |
| Born | December 24, 1947 |
| Recruited from | Prahran |
| Playing career | 1967-79 (Richmond) |
| Games | 251 |
| Goals | 91 |
| Player honours | Best and fairest 1976; premiership team 1969, 1973, 1974; Victorian representative (8 games, 1 goal); captain 1978; Richmond Team of the Century |
| Coaching record | Essendon 1981-2007 (635 games, 386 wins, 242 losses, 7 draws, premierships 1984, 1985, 1993, 2000); GWS Giants 2012-13 (44 games, 3 wins, 41 losses); All-Australian coach 1984, 1985, 1993, 2000; Victorian coach 1985, 1986; International Rules coach 2005, 2006; Essendon Team of the Century coach; Australian Football Hall of Fame inductee 2008; AFL life member |
WHO'S IN THE HALL OF FAME? Find every legend and inductee