ST KILDA returned to its spiritual home in Moorabbin on Monday but the move is not yet complete, with the club yet to receive its weights.
The gym is looking sparse as the Saints wait for their weights, which will have St Kilda branding, to be shipped over from the US.
They are due to arrive next week.
In the meantime, players are doing their strength work at Trevor Barker Oval in Sandringham.
Saints forced to wait longer on ruck call
Saints CEO Matt Finnis told reporters on Tuesday the new facility is 30 per cent bigger than Seaford.
"When our players arrived here on Monday morning, they had locker rooms which I think any AFL player would be proud of. They've been involved in the design of those," Finnis said.
"With our hot and cold recovery facilities, and then an indoor training facility, which they share with the community for its use on weekends and after hours.
"It's about 30 per cent bigger than what they've had in the past."
The redevelopment isn't finished yet though.
"Our work here is only half-done. For our players to get back and train on their hallowed turf is terrific but then after Easter, the old Huggins Stand will come down and we'll continue our build to accommodate our community partners," Finnis said.
"That project will be delivered by November this year. We delivered this project on time and on budget and allowing our players to come back here today is such a proud moment for us."
St Kilda has not made finals since 2011 but is determined to end that drought after narrowly missing out on September action in the past two seasons.
"We plan to be a contender at the end of the season. That means that we plan to play finals," Finnis said.
"We're really confident that the summer that we've had, the work that our players have put in, they've trained harder but they've trained smarter."
The old and the new, side by side at Moorabbin. Picture: AFL Photos

Seb Ross and Hugh Goddard stretch in the new facility. Picture: AFL Photos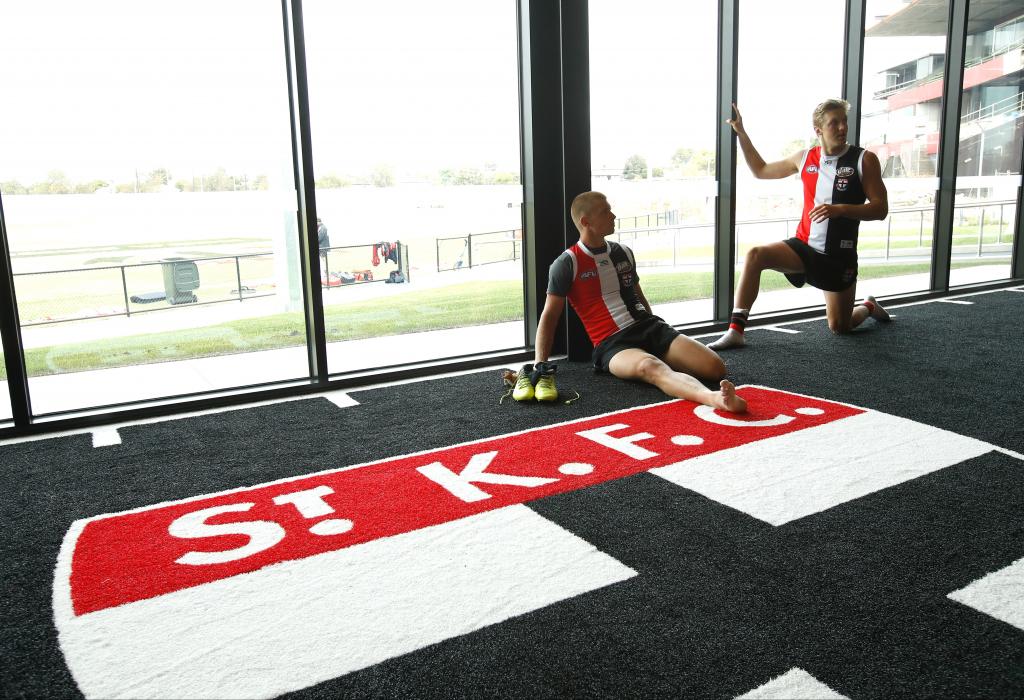 The Saints' new hot and cold recovery baths. Picture: AFL Photos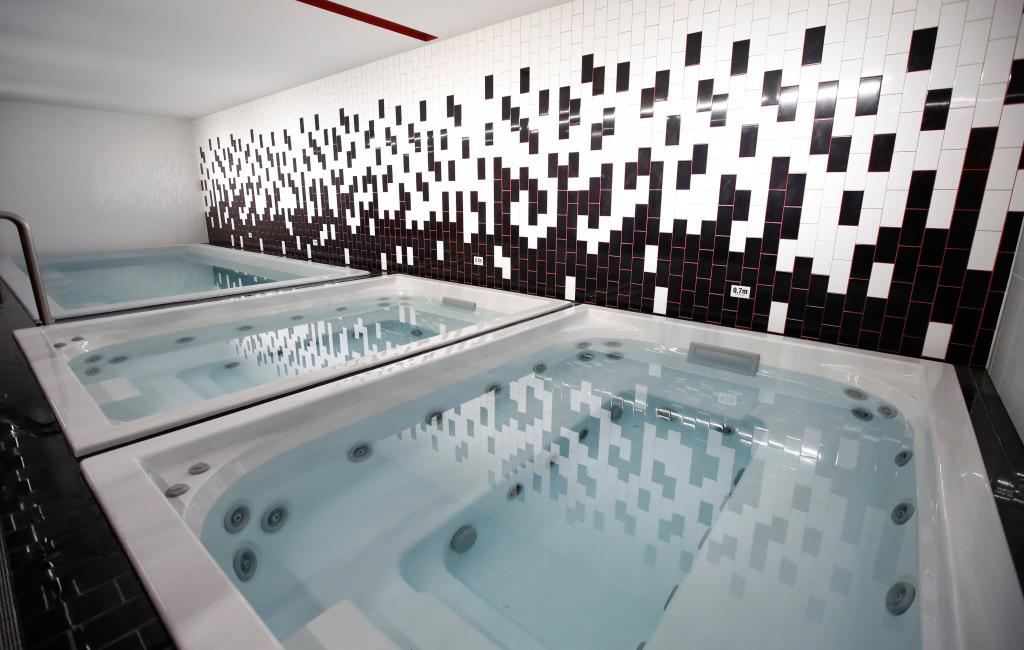 Skipper Jarryn Geary admires the new lockers. Picture: AFL Photos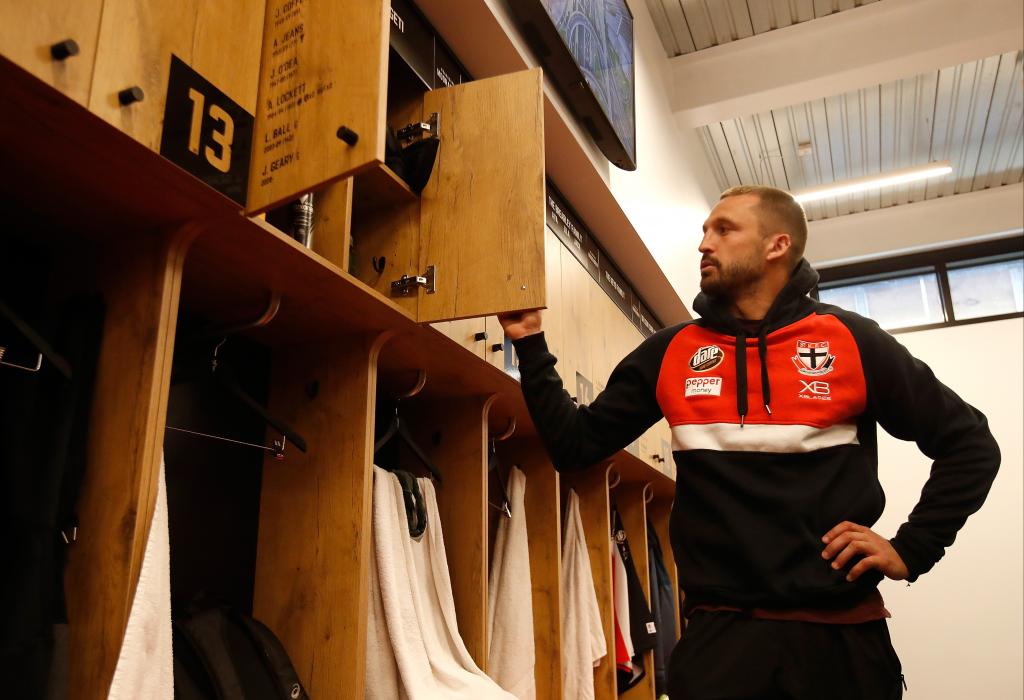 St Kilda's lone premiership cup takes pride of place at the new facility. Picture: AFL Photos