BEING wanted by the Western Bulldogs was a major reason key defender Alex Keath took up their offer and left Adelaide.
AFL.com.au reported last month the Dogs' offer was far more significant than that offered by the Crows.
TRADE PERIOD VERDICT We rank your club from worst to best
Adelaide sought to rejuvenate its list after two disappointing seasons following the Grand Final berth in 2017.
Keath, 27, told reporters he "felt really wanted" by the Bulldogs.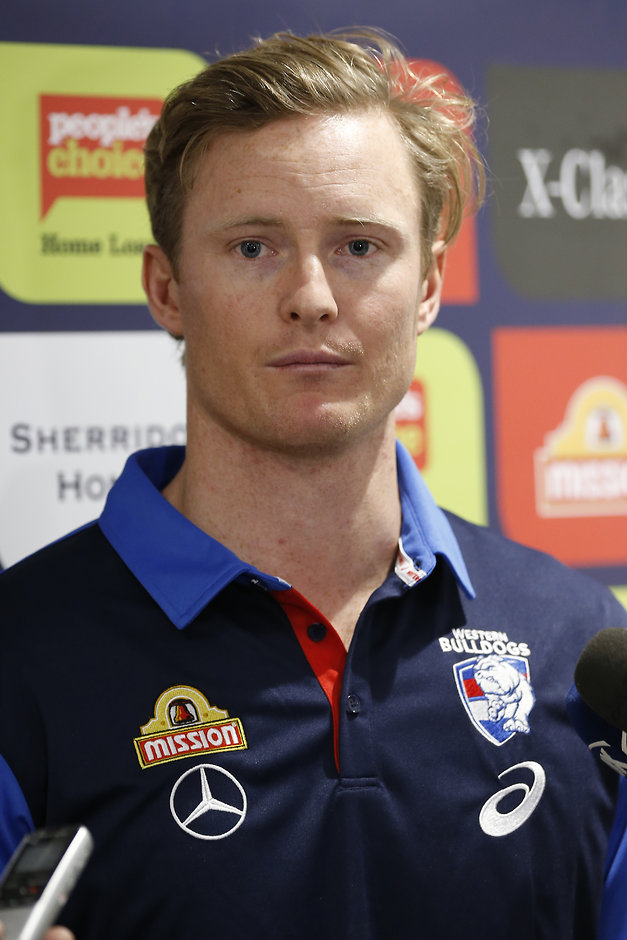 "Adelaide are obviously looking to get a little bit younger, the Bulldogs on the flipside were maybe looking to add some experience, so that was where the opportunity lay for me," Keath said.
"I felt really wanted with the Bulldogs, so it was a great opportunity to get here and obviously very happy that the trade got done."
Keath initially went to South Australia to see if he could continue his cricket career after seven first-class games for Victoria, but when that didn't work out as planned he joined the Crows as a Category B rookie in 2015 after having previously been part of the original Gold Coast squad.

WHO NEEDS A CONTRACT? The players left in limbo after the trade period
He shot to prominence this season, winning the Showdown Medal in just the 20th game of his career.
"Initially I was moving over there to see if I could rekindle my floundering cricket career, but that didn't work out," Keath said.
"I was lucky enough to get a position on the rookie list and do some training and see how it went.
"I'm very grateful to Adelaide for the opportunity they gave me and I wish them well in the future, but now I'm extremely excited to be at the Bulldogs and just very grateful to be wanted by a good club in a good position with the youth they've got and exciting talent."

THE WASH-UP Meet the newest three-club members
Negotiations went late, with the Dogs giving up pick No.45 and a second-round selection in next year's NAB AFL Draft, while also receiving a future third-round selection.
His limited exposed form made it tough to determine his value, along with lower leg surgery that the Crows initially thought Keath could recover from without needing to go under the knife.
"Obviously it was timely and I needed to get it right, because with a potential trade coming up, it was important to make sure that my ankles were in the best possible condition going forward," Keath said.
TRADE PERIOD VERDICT We rank your club from worst to best

"The Crows were fantastic and, at the end of the day, I was contracted to Adelaide, so it's an Adelaide decision to have the surgery done and all parties were happy.

"There was a possibility I might have had to walk back to Adelaide, so if that was the case, then they were very comfortable with the surgery."
Keath expects to join the main group early in 2020.
"Hopefully just after Christmas I'll be back in full training," he said.