ADELAIDE football boss Brett Burton and assistant coach Scott Camporeale are the high-profile casualties from the club's wide-ranging football review.
Burton and Camporeale were both considered vulnerable once the review started.
Their exits follow the mid-September resignation of head coach Don Pyke, who was contracted for two more seasons but felt the Crows needed "a fresh face" to lead their rebuild.
Pyke's replacement is expected to be announced within the next week, with accomplished assistants Scott Burns, Adem Yze, Matthew Nicks and Robert Harvey among the contenders.
Co-captain Taylor Walker also separately stepped down from his leadership role post-season, while a number of veteran players will depart in this year's Telstra AFL Trade Period.
Scott Camporeale has been sacked as a result of the Crows' review.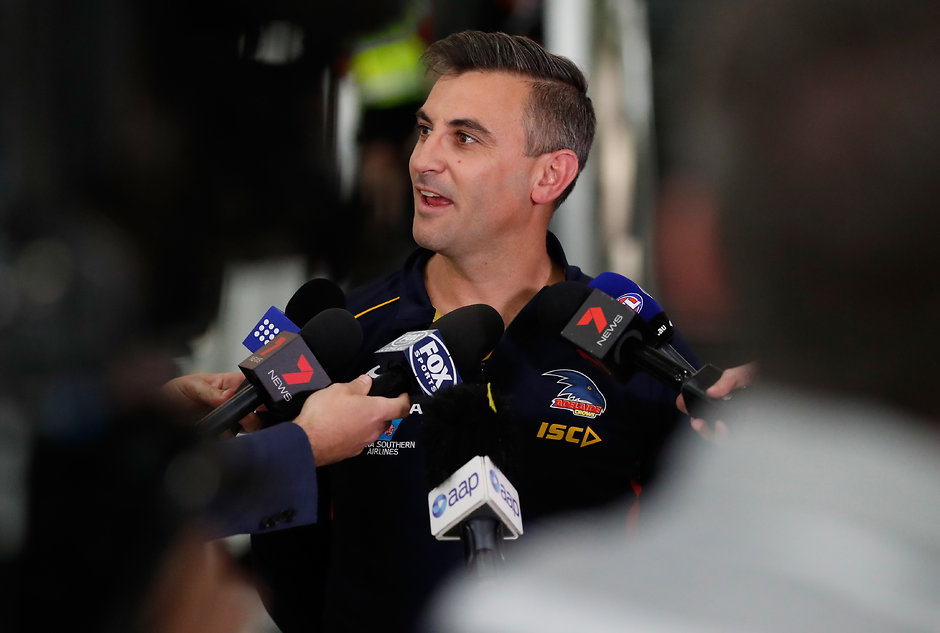 Adelaide will create a new position, head of leadership and culture, while there will be "small changes" within the high performance department to improve role clarity and communication.
Crows chairman Rob Chapman said consistent themes emerged from the six-week review, led by external consultants, which was run in conjunction with a "detailed internal analysis".
Adelaide ordered a review of its football operations after a dramatic decline in fortunes since winning the 2017 minor premiership and subsequently losing the Grand Final to Richmond.
The Crows missed the finals the past two seasons, including finishing 11th with 10 wins this year – but only two from their last nine matches after the bye.
Adelaide had another disastrous season in 2019.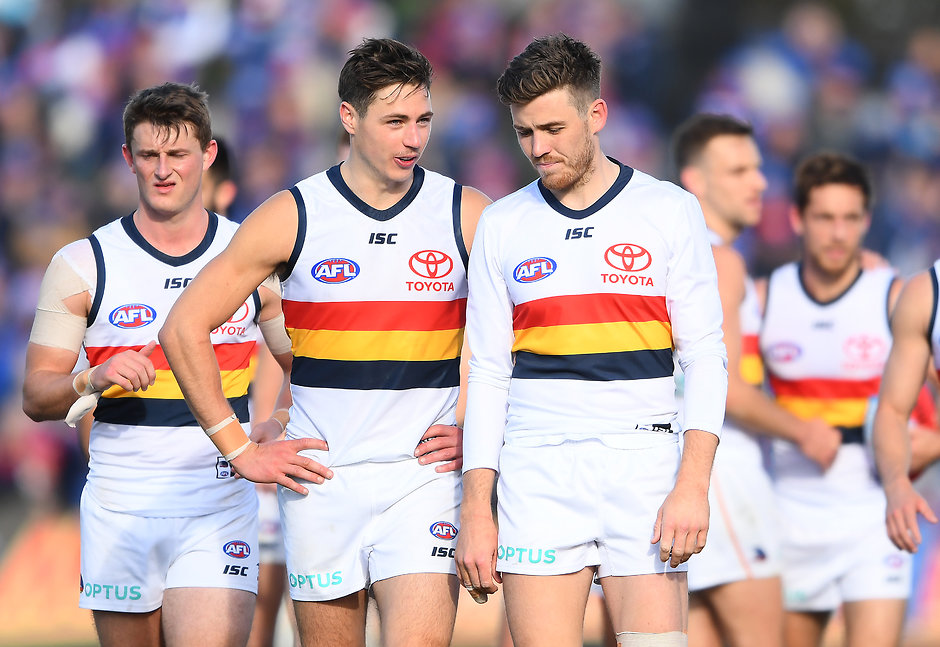 Players, football department staff and the club's executive management and board were consulted on coaching, list management, player welfare, leadership, game analysis, player development, football operations and medical.
"The last two seasons have been challenging from an on-field perspective and there have been too many distractions off-field as well," Chapman said.
"We needed to clearly identify deficiencies which would shape decision-making required to make positive change.
WHO'S HANGING UP THE BOOTS? Your club's retirements and delistings
"We had a clear view on what we believed to be the key issues.
"But, for a variety of reasons, (we) felt that the involvement of external consultants would help ensure the review left no stone unturned, as well as providing the benefit of a different lens or perspective."
Adelaide's infamous pre-season camp on the Gold Coast in the wake of the Grand Final defeat is consistently blamed for the decline in club culture and results.
There were also the spate of hamstring injuries that ravaged the Crows last year, as well as the drama over the involvement of mind training organisation Collective Mind.
Former Adelaide midfielder Cam Ellis-Yolmen, who signed with Brisbane as a free agent, told Telstra AFL Trade Radio on Monday that the camp hurt the club in a variety of ways.
Ellis-Yolmen departed the club for Brisbane.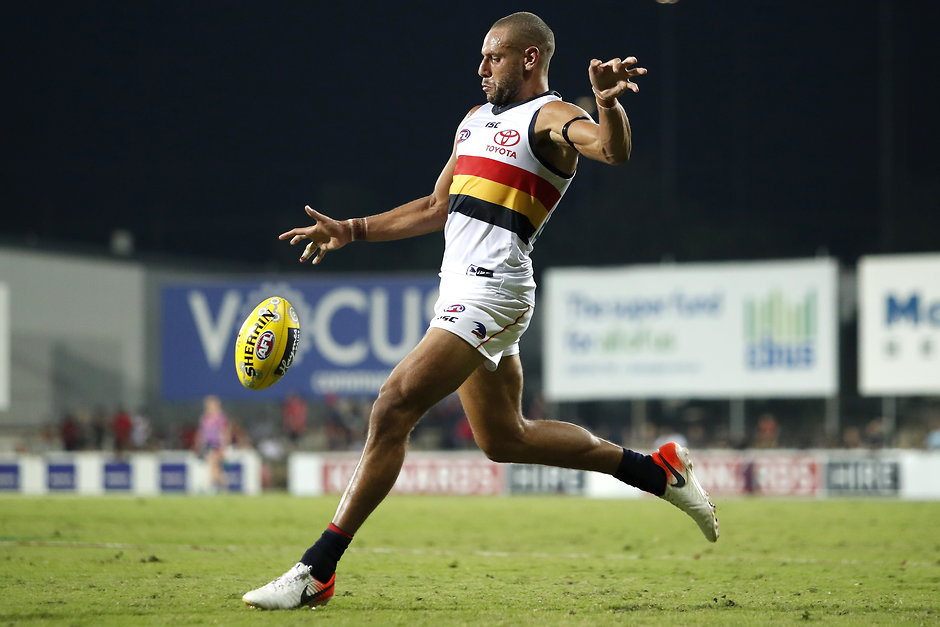 "It divided us and stopped us playing good team footy that we were playing in that 2017 year, when we made the Grand Final," Ellis-Yolmen said.
"It (the culture) is not as good as it was in 2017, when obviously we were winning.
"It kind of faded a little bit and it's definitely not as strong. That's obviously shown in the performances that we have had, which has been very disappointing."
Chapman, on the other hand, said there was not one major issue above all others but rather a series of events that were not adequately addressed.
INDICATIVE DRAFT ORDER Your club's latest picks
"People talk about the club and the human side is often forgotten, and I would like to acknowledge the efforts of both Scott and Brett, who are quality people with a great deal to offer the AFL if they choose to continue in the industry," Chapman said.
"Current circumstances require us to make change to create the clear air required to give the new senior coach the best chance of success, and we owe it to our members and supporters to ensure the club is strong and successful.
"We have made some hard decisions and are transitioning into a new era, and rejuvenating what is already a talented playing list, so we can hopefully achieve the ultimate success."
Former Hawthorn great Jason Dunstall, Fremantle champion Matthew Pavlich and high performance experts Jonah Oliver and Dr Tim Gabbett conducted the review.
Get the AFL Trader newsletter in your inbox
Every weeknight during the Telstra AFL Trade Period, we'll send you a snapshot of what you need to know, what it means, and what happens next. Plus, an emoji ranking of the juiciest rumours.