MILES Bergman used to play cricket, and some tennis. He swam, played basketball for fun (there's a hoop in his backyard next to the boxing punching bag), and also loved the competitive nature of athletics, going head to head with other boys his age and battling it out.
At school, he even took up volleyball and hockey, almost just to complete the set of sports.
"I did a bit of everything, really," Bergman told AFL.com.au. "In the end I had to drop some off."
>> The 2019 NAB AFL Draft runs from November 27-28. Follow all the latest news in the draft hub
Football was never in danger of getting the chop. Bergman has wanted to be an AFL player since he started playing in his older brother's under-9s side as a seven-year-old.
Now he's only a month away from having his name called by a club, with Bergman one of the draft's big risers. His championships for Vic Metro was exciting, his form for the Sandringham Dragons at the end of the year showed his talent and his performance at the NAB AFL Draft Combine, under injury duress, was also excellent.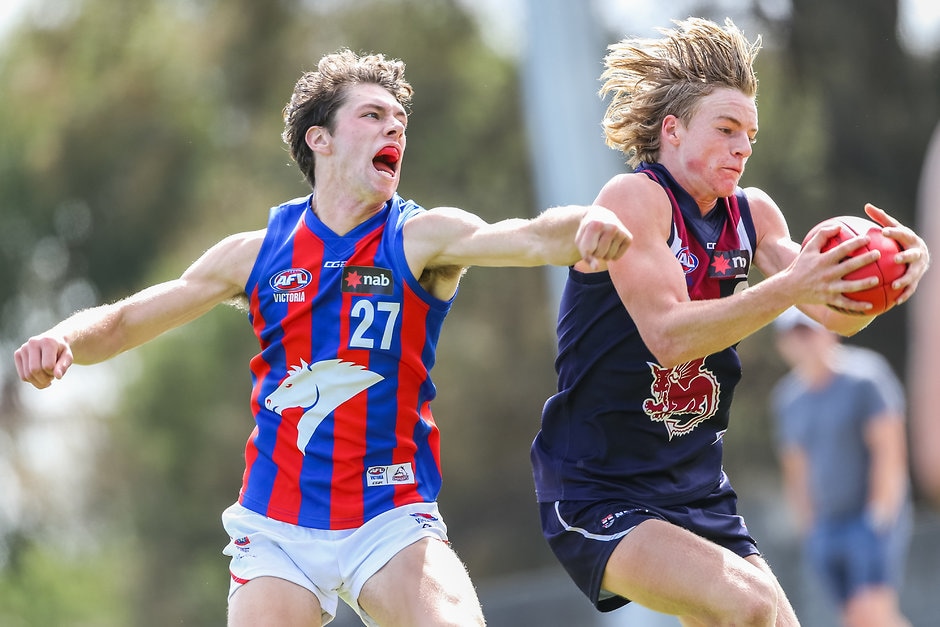 Put it all together and Bergman could be a first-round pick in November, with a number of clubs interested in the half-forward/wingman. Few would have predicted that at the start of the year.
It hasn't been a straightforward passage for the Sandringham Dragons prospect. Bergman missed almost all of his under-16s season with a stress fracture in his foot.
PHANTOM FORM GUIDE Cal Twomey's October update
Then, having tried to catch up with his teammates last year he overdid it and suffered a stress fracture in the other foot. It meant everything went into getting himself ready for his crunch draft season.
"My big toe was really stiff and inflexible, so my foot was rolling around to get around it. That's why I started getting pressure on the outside of my feet. So that's why I was getting the stress fractures. After that I started running a bit straighter and didn't have any problems," he said.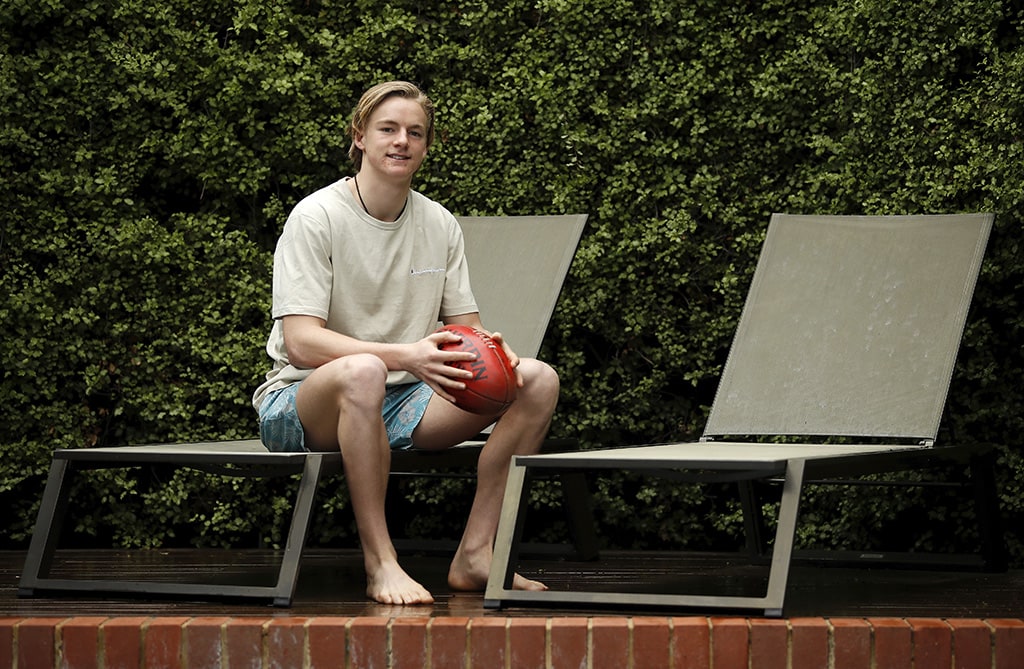 After being sidelined for so long, Bergman wasn't sure how his 2019 season would pan out. When he was first called up to Vic Metro's under-18 squad, he had doubts he was good enough to be in that company.
"I didn't really expect it. I thought I was just a roundabout OK footballer. So I was really surprised and I didn't know how I'd fit in. My confidence had gone from not playing a lot of footy. I missed all of the under-16s and half of the under-17s season," he said.
"Maybe I've lost what I had? But the more I trained and played it came back. But definitely at the start I was thinking 'Do I fit in here?'"
INDICATIVE DRAFT ORDER Your club's latest picks
He did. With every game he started to show more of what he could do – take things on, kick it long (perhaps longer than any other in the pool), fly for marks, and play all over the ground.
Clubs started to visit his house (all bar one has come for an interview across the season) and it has made him reassess his goals.
"I thought if anything I'd be lucky to go in the rookie draft. I knew I definitely had the talent from the past but I didn't know whether it was still going to be there because I had been out so long. And just that confidence I needed to get back. I started to believe," he said.
Find Road to the Draft on Apple Podcasts, Google Podcasts and Spotify.
Bergman isn't a big possession winner – he averaged 14 touches in 13 games for the Dragons this year – but clubs think he'll pick up more disposals as he demands the ball more and grows in self-belief.
Injury limited him towards the end of the season, with shin splints seeing Bergman play as a deep forward late in Sandringham's season. He was able to piece together a best-afield four-goal effort against the Geelong Falcons in round 18, and also show flashes of his skill in the Dragons' finals series.
The injury meant he was restricted at the NAB AFL Draft Combine, but he was still able to win the vertical jump test (77cm). After the Combine, he was on crutches for a week to rest his shins, and was made to take two weeks off all training to rest.
He's back now, swimming daily, and expects to be ready for the start of pre-season.
"I'm getting wrinkles every day from the water and go to school and everyone says 'Jeez you smell of chlorine'," Bergman said.
Bergman's time dealing with injuries had led to other things. The 18-year-old is about to start his year 12 exams, with plans to start a medicine degree next year. His father is a physiotherapist and his mum a nurse, but it's time in waiting rooms that has shaped his ambitions.
"Caring and wanting to help people comes in my nature from my parents. Then I did work experience at the vet and really enjoyed that but thought I'd prefer to work with people than animals," he said.
"I've always listened in to the doctors and what they're talking about while I've been waiting for appointments, so I've picked up some insight from that.
"It's helped me too along the way, too. I listen in and study it myself a bit and I might know what's best for me and it drives me to get back as quick as possible."