SYDNEY has delisted Daniel Menzel as one of two list changes before Thursday's list lodgment deadline.  
The former Cats forward was informed of the news on Wednesday, just 12 months after he was handed a career lifeline by the Swans on a one-year deal.
RETIREMENTS, DELISTINGS AND TRADES Your club's list changes
Defender Jack Maibaum was also cut from the club's list but has been given the opportunity to train with the club before next month's drafts in the possibility of a new rookie contract.  
The 21-year-old failed to debut in his three seasons on the Swans' list and suffered a season-ending ACL injury in 2019.
Jack Maibaum has been delisted by the Swans. Picture: AFL Photos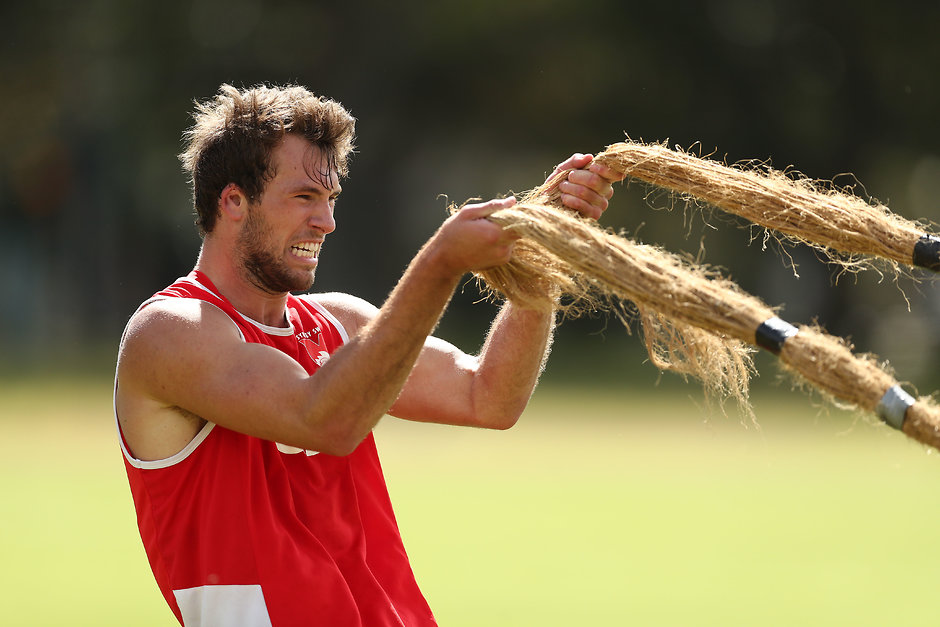 Menzel managed seven games at the Swans this season after 73 matches across nine years on Geelong's list.
The 28-year-old starred in his second season in 2011 with 18 matches before he sustained the first of four ACL injuries that saw him fail to play again until 2015.  
After two matches in that season, the South Australian fought back to play 50 matches across from 2016-2018 before he was cut by the Cats.  
Both Menzel and Maibaum will be eligible to be picked up in the delisted free agency window which opens on Friday.