CARLTON skipper Sam Docherty has shed six kilograms ahead of his return to pre-season training as part of a tweaked rehabilitation program from his second successive knee reconstruction.
Docherty plans to return from his summer break next month at 83kg, significantly lighter than how he weighed in at the same time last year, having taken a different approach to his recovery from back-to-back ACL ruptures to his left knee.
PHANTOM FORM GUIDE Cal Twomey's October update
The former All Australian defender underwent a quad graft surgery with a lateral loop on the outside of his knee this time around, as opposed to having a hamstring graft surgery after his first injury, as well as undertaking a slightly different rehabilitation program.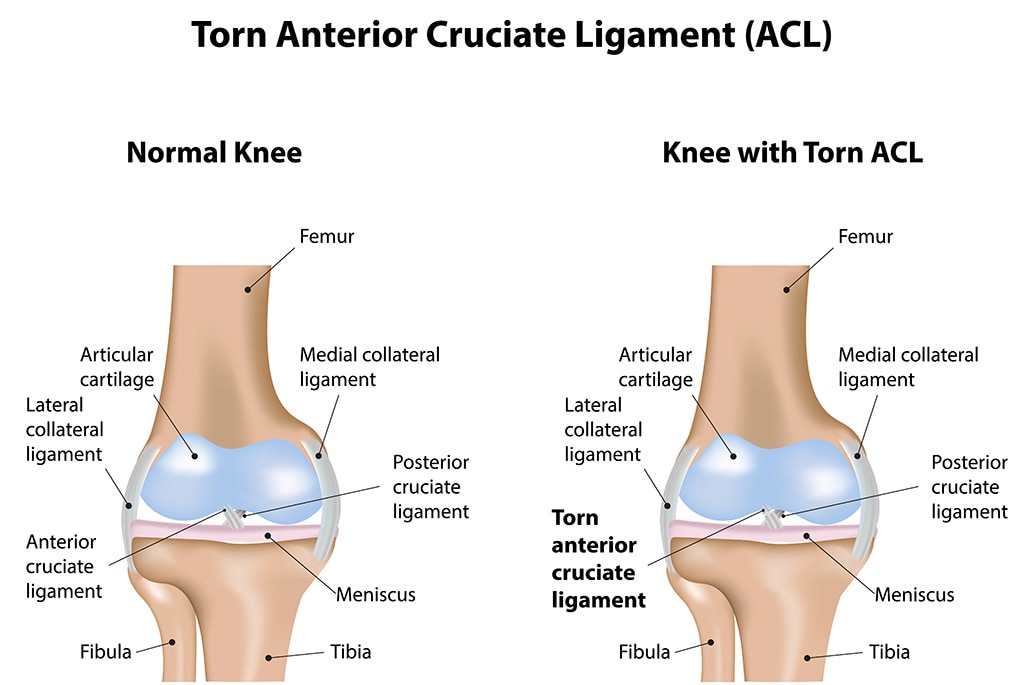 Picture: shutterstock.com
It included a focus on losing a considerable amount of upper body weight in an effort to reduce the strain on his legs upon eventually returning to training.
"I didn't come back too fat last year, but I came back a little bit too muscly from being in the gym and I was a little bit too top-heavy," Docherty told AFL.com.au.
"I've tried to trim down as much of that as I can, because in the end I don't need it. I need my legs to work properly and they don't need to be carrying an extra four or five kilos over the top of them.
"It's one of those things where there are so many things that could have been the difference and you may as well take as many of them off as you can. That was one of them that I felt was important for me."
Docherty in November last year, before suffering his second ACL rupture. Picture: AFL Photos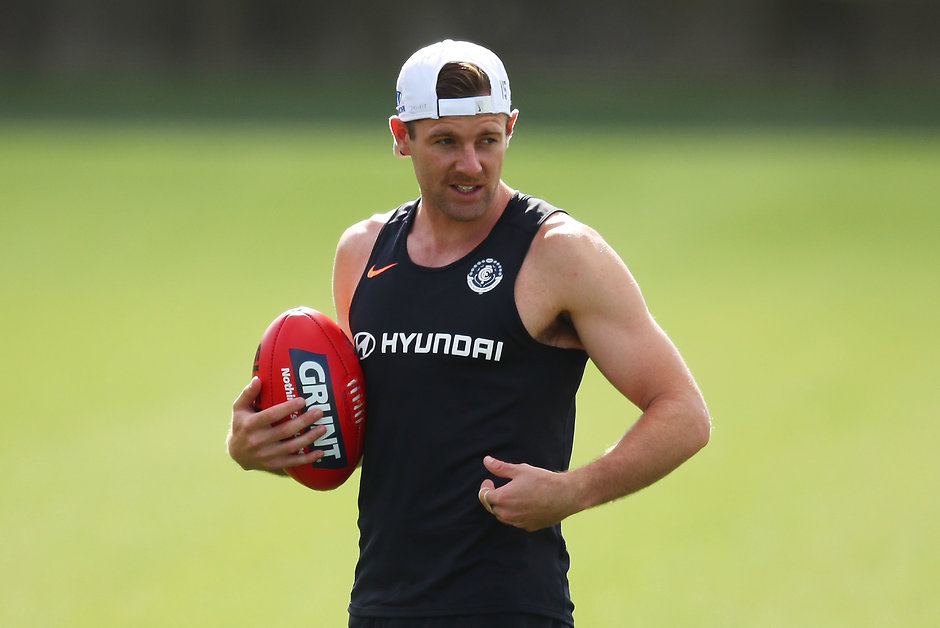 Docherty will head to Philadelphia with Blues physio Dan James on Friday, where his rehab will continue alongside renowned sports reconditioning expert Bill Knowles.
He will undertake double sessions with Knowles between Monday and Thursday next week, as well as an additional session on Friday, before returning to Australia ahead of his return to full training next month.
RETIREMENTS, DELISTINGS AND TRADES Your club's list changes
The Blues co-captain will follow in the footsteps of fellow AFL stars Christian Petracca, Jake Lever, Nic Naitanui, Dan Menzel and Jon Patton in journeying to the United States to work under Knowles' guidance.
"I really enjoy the specifics of where my feet are landing, where my knee is going on top of that, what my hips are doing … I'm excited to see the different stuff that he brings," Docherty said.
"Every time that we've done something slightly different this year, whether it's new testing or new filming or a new force play, everything we've done we've got little one or two percenters out of.
"When you're in rehab, you're only after small little gains. If you get 10 or 12 of them, you've made a 20 per cent increase on last time. That's why we're excited to go over."
Docherty (right) and fellow Blue Charlie Curnow run laps of Ikon Park. Picture: AFL Photos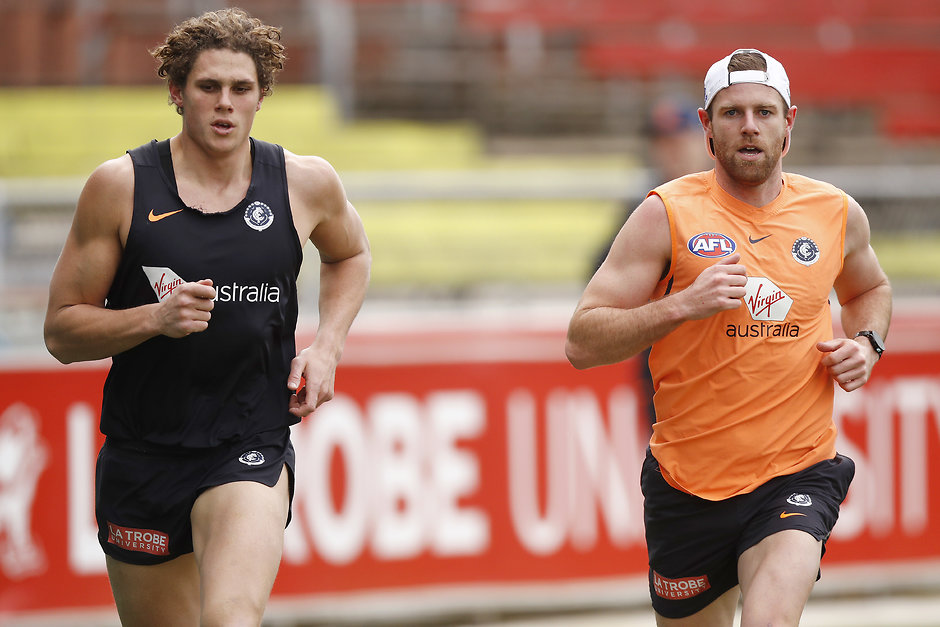 Docherty is hopeful of returning to action in time for Carlton's opening Marsh Community Series clash against Fremantle in Mandurah on February 29.
The half-back hasn't featured at any level since August 2017 after his devastating pair of injury blows, crediting the Blues for allowing him to take a more patient approach to his recovery the second time around.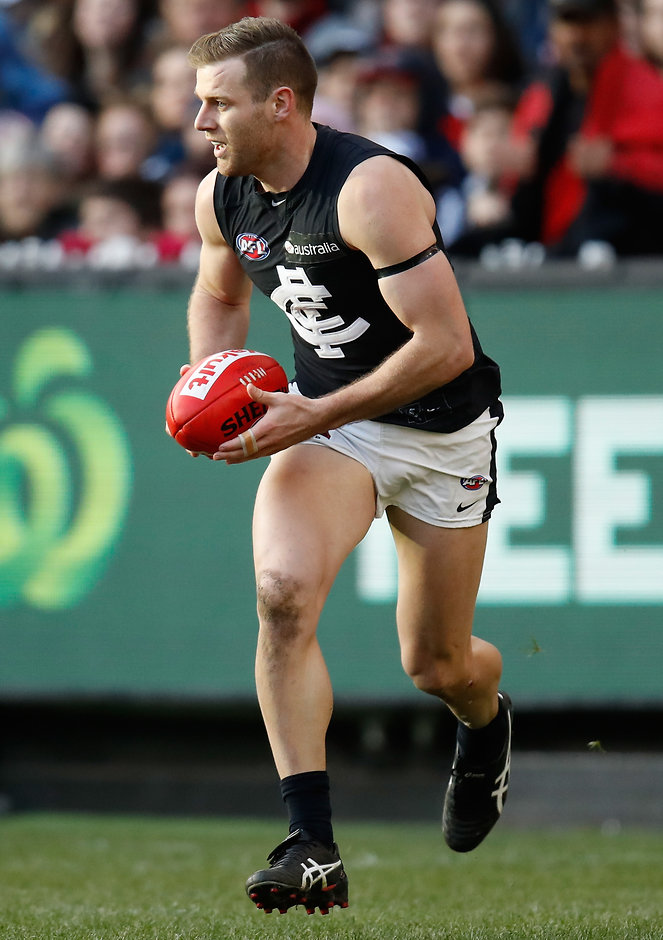 "The biggest challenge that I've faced this year was more of the mental aspect of rocking up and continually doing rehab … 24 months of rehab is a long time," Docherty said.
"I give full credit to the footy club in the way they've been able to handle me. When I've needed breaks, they've given me breaks. When I haven't felt like training, they've given me sessions off. When I've felt really good, they've given me more.
"That's probably been the constant battle, the motivation to train and do your rehab … sometimes, when you've been in there for a long time, it goes in waves.
"Being able to combat that, be open and say, 'I'm not really going that well today … can we try and do something different?' Those guys have been absolutely awesome in that."