MELBOURNE has delisted fringe duo Jay Kennedy Harris and Billy Stretch.
The last two Demons players left out of contract at the end of the year, both Kennedy Harris and Stretch were informed they would not be offered a new deal for season 2020.
RETIREMENTS, DELISTINGS AND TRADES Your club's list changes
Jay Kennedy Harris' time at Melbourne has ended. Picture: AFL Photos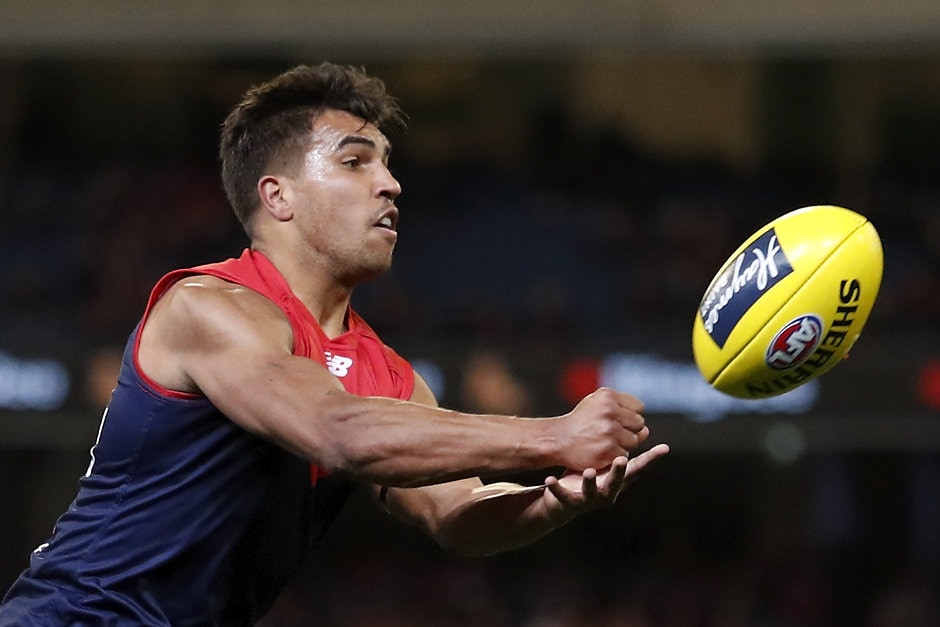 Kennedy Harris managed 39 games across six seasons with Melbourne, but could only muster five senior appearances throughout the 2019 campaign. Meanwhile, Stretch played 47 games for the club after being drafted as a father-son recruit five years ago.
"Jay's time was hampered by injuries at different stages, but he always had a positive attitude to the challenges of being an AFL player," Melbourne footy boss Josh Mahoney said.
"We are very proud of the person he has become and wish him all the best for his next opportunity.
"Since being drafted, Billy has given everything he had to be the best player he could be. A great teammate, Billy is the ultimate professional and we hope that this is not the end of his AFL career."