AS THE Oakleigh Chargers roared towards their NAB League premiership win over the Eastern Ranges, Dylan Williams was watching the Grand Final from the sidelines at Ikon Park.
A year earlier, he was out there for the Chargers – that time in a hard-fought Grand Final loss to the Dandenong Stingrays.
>> The 2019 NAB AFL Draft runs from November 27-28. Follow all the latest news in the draft hub
That defeat was no fault of the 17-year-old Williams, who booted four goals as part of a dazzling finals series that saw him kick 14 goals and establish himself as one of the highly rated talents for the following year.
Williams celebrates one of his goals in the 2018 TAC Cup Grand Final.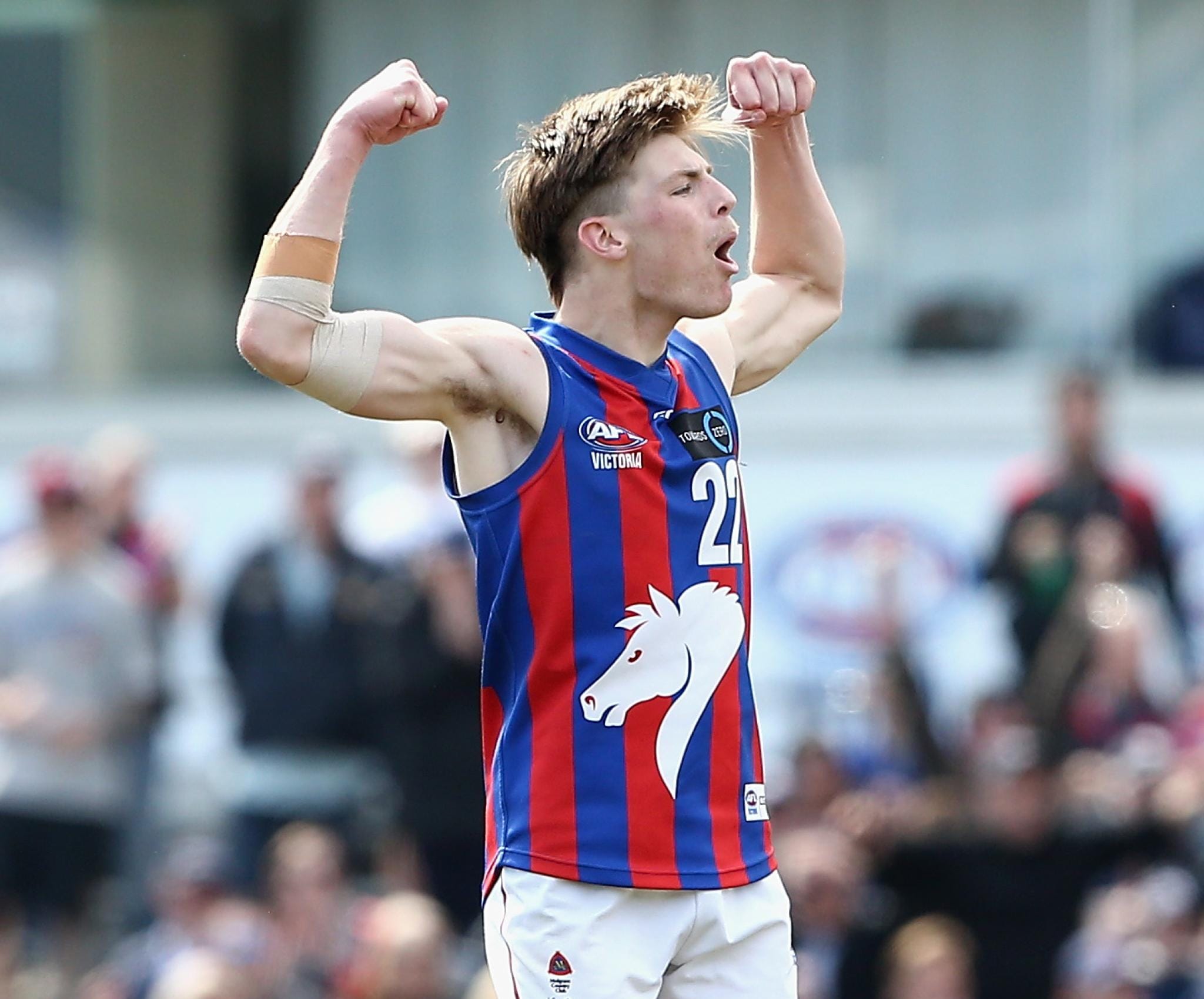 Playing as a deep forward, the 185cm prospect took high grabs, created chances from nothing, was dangerous at ground level and nearly every opportunity he got around goal he converted. He kicked 26 goals from 16 games last season, proving himself as one to watch.
But Williams spent more time doing the watching than he would have hoped this year, making him one of the most fascinating players in this year's crop.
"I'm definitely frustrated. I had a pretty poor start to the year and then on top of that I had injuries in the middle and back-end of the year that held me out. Overall it was a pretty hard year," he told AFL.com.au.
The challenges started early. After struggling for form to begin the season, he received a knock to his leg in the first game for Vic Metro and then had a groin injury in the second game. He was limited to only two appearances in the carnival.
His championships, therefore, didn't reach the heights he had hoped for.
INDICATIVE DRAFT ORDER Your club's latest picks
Following the Vic Metro carnival, Williams had another setback: a stress fracture in his back that saw him miss the final 10 weeks of the season, including Oakleigh's charge to the flag.
"They thought it was a muscular issue for a while, so I trained after I felt it and played the next week but I couldn't move," he said.
"I pushed through but then I said I thought it was something else, so I got a scan and I had the stress fracture.
"Initially I was told my season was over and we went to see a specialist and I hoped I could get back for the preliminary final or maybe the Grand Final.
"But two weeks before the Grand Final they said I was healing really well and it was better for my future to rule out a return and keep my rehab up."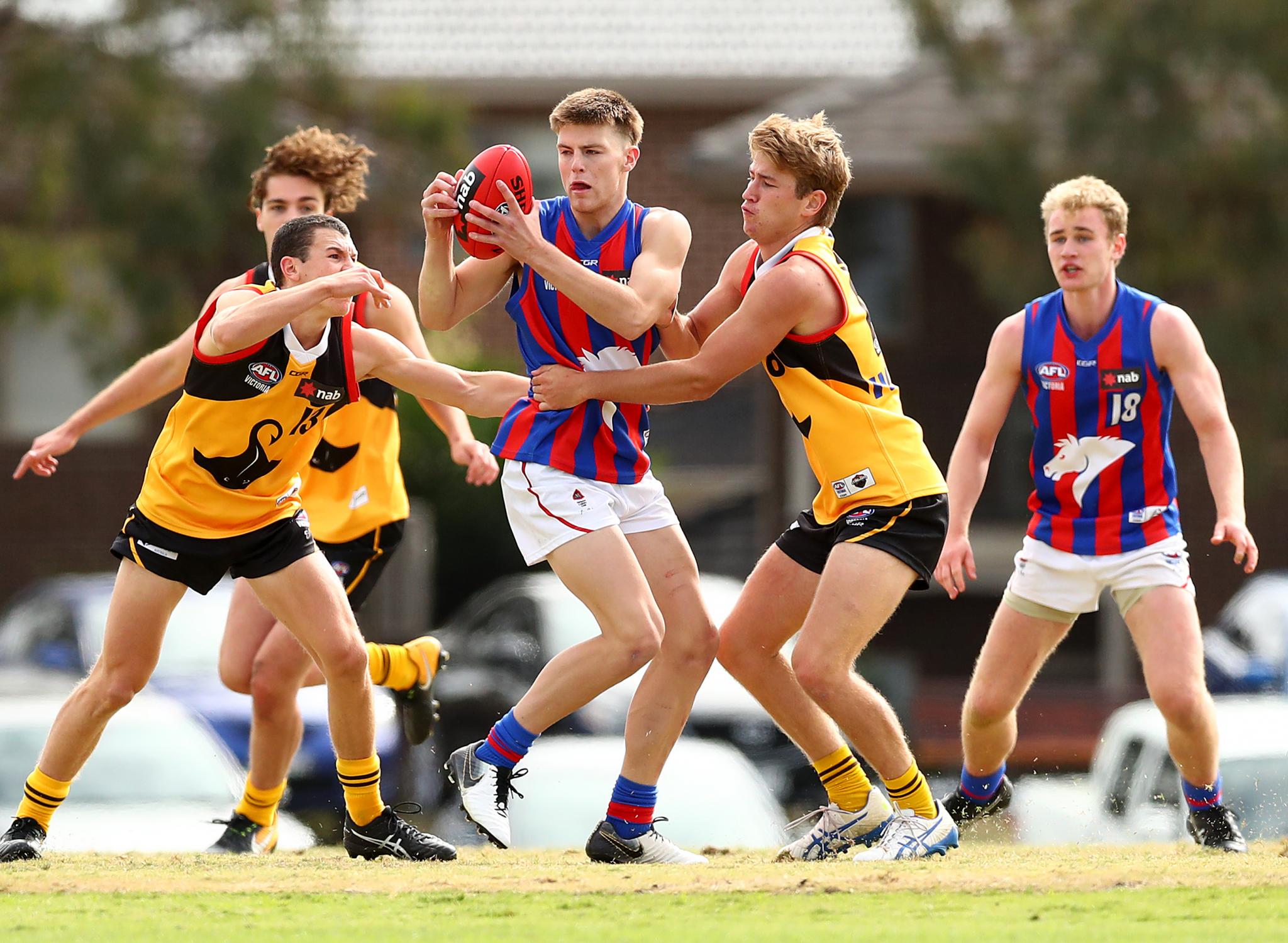 It leaves Williams' draft position as a mystery. His talent is undoubted by recruiters, but they wanted to see him improve his endurance this year, run more and control games rather than dip in and out.
"I definitely have to work on it. With my back injury I've been doing a lot of rehab, so conditioning on the bike or swimming. I'm feeling the fittest I've ever been and the strongest I've ever been which is really good," he said.
"I've dropped 10 on my skinfolds since I've been in rehab so that's a result of working hard."
Find Road to the Draft on Apple Podcasts, Google Podcasts and Spotify.
What Williams has is game-turning ability. Close to goal he can change a result – obvious earlier this year when, after three quiet quarters, he kicked three goals in the last term against Calder Cannons to win Oakleigh the game.
He has also spent time in the midfield, where he has impacted, and across half-back, where his vision and game sense helps sets up the play.
Williams in action against Eastern Ranges in the NAB League.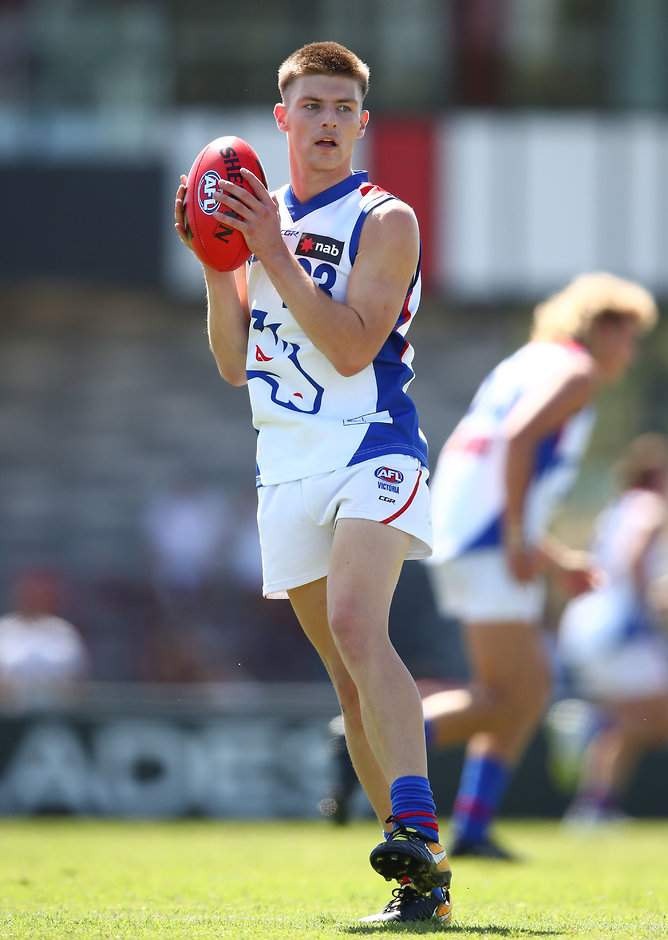 But after kicking more than 40 goals in the NAB League over the past two seasons, Williams is most proven in attack. He's aware of his flaws, but also believes in his tricks. He hopes clubs see and think the same.
"I think my point of difference is my X-factor," he said.
"I like the big moments and I like the pressure, when all eyes are on me and thinking 'Is he going to do it?' Or that pressure that they don't think I'm going to do it.
"I'm always still really confident in myself. At the start of the year I was playing badly but I always have the confidence that I'm the best player on the field when I'm there and I have game-winning ability."