HUGO Ralphsmith's NAB AFL Draft Combine was a clear reminder to recruiters of his athletic attributes.
But his coach at Haileybury College in Melbourne's school system, Essendon champion Matthew Lloyd, didn't need his memory refreshed in regard to Ralphsmith's qualities.
"He [polarises] people and they're unsure about him, but I look at his athleticism, his speed and his ability to go to full forward and take marks on the lead," Lloyd said recently.
Find Road to the Draft on Apple Podcasts, Google Podcasts and Spotify.
"He runs like Isaac Smith and he'll run for you all day long…he's a guy who could be anything at AFL level."
Clubs know the 17-year-old wingman/forward can do some special things.
PHANTOM FORM GUIDE Cal Twomey's October update
He can outrun nearly anyone (Ralphsmith finished fifth in the Combine's 2km time trial, running 6:12 minutes) and can also leap high and take spectacular grabs (he was equal fifth in the running vertical jump test).
But, like one of Ralphsmith's attempts at a screamer, his season had its ups and downs.
He started slowly for Vic Metro at the mid-year under-18 championships, and had been dropped by the end of the carnival. He wishes he approached the carnival differently.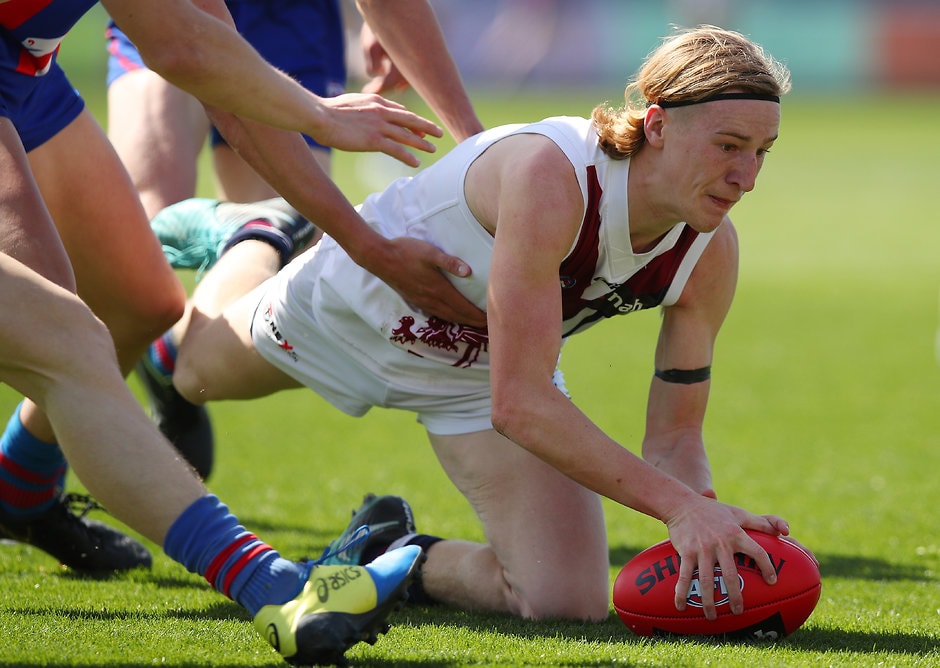 "I probably built up the championships as being bigger than they are. I thought it was this be-all end-all type of thing," Ralphsmith told AFL.com.au.
"I definitely saw it coming because I wasn't playing the best footy that I know I can. My year was a little bit inconsistent."
Ralphsmith spent much of the end of the Sandringham Dragons' NAB League season playing as a deep forward, where the 186cm prospect could highlight his aerial ability.
>> The 2019 NAB AFL Draft runs from November 27-28. Follow all the latest news in the draft hub
At stages throughout the year he also went into the midfield and displayed his run and carry, averaging 15 disposals in 10 games, and he hopes he can play more of an inside role once his body matures.
Ralphsmith said growing up competing in athletics events had left an impact on his style.
"I was a pretty little kid and was always an outside midfielder. Growing up I did a lot of athletics and training with that, so I was always trying to be the quickest out there," he said.
"As I grew it (speed) was my strength as an outside midfielder, and it's helped me nowadays.


"Through the back end of the year I was playing a lot more forward, so I would have liked to be more around the ball. I think I probably should have taken it on a bit more when I had my chance."
Ralphsmith has had a handy person in his corner during a season that has had its challenges, with his father, Sean, playing 34 games for Hawthorn and St Kilda from 1988-94.
"He helps me with some little things to get an extra touch here or there," he said. "He was unlucky to be at the Hawks during a great era with a great team, so he played a lot of reserves footy."
INDICATIVE DRAFT ORDER Your club's latest picks
Ralphsmith's talent is likely to see him picked in the first 30 selections at this month's draft, with clubs in the second round considering his place. When reflecting on his season, Ralphsmith would change one key element.
"Not to be so stressed about it, and to just enjoy it and know why you're playing footy," he said.
"Throughout the year I definitely built it up to be pretty stressful and was focusing a lot on next year rather than this year. In the back end of the year I focused on what was happening right now."