BRODIE Kemp is under no illusions. As the highly touted prospect who suffered a major injury just months ago, he knows his place in this year's NAB AFL Draft is hard to predict.
Kemp knows that it could impact where his name is called, and by which club. He's also aware that as much as his ambition is to return next year and be ready to play at the top level, clubs might not agree.
>> The 2019 NAB AFL Draft runs from November 27-28. Follow all the latest news in the draft hub
The versatile Bendigo Pioneers product shapes as one of the most interesting names to follow in next week's first round on Wednesday night.
He is among the group of players invited to attend the draft at Marvel Stadium, with Carlton, Melbourne and Hawthorn among the clubs linked to him, but even he admits his knee reconstruction in July has left his spot uncertain.
"I like to try to be pragmatic and think it hasn't affected too much. I'll obviously slide a little bit and that's all part of the recruiting side of things but the good thing is it didn't affect too much," he told AFL.com.au.
"With my knee it makes it a little bit harder to estimate where I might go considering I'm not sure what clubs are willing to not play me next year, and what clubs are."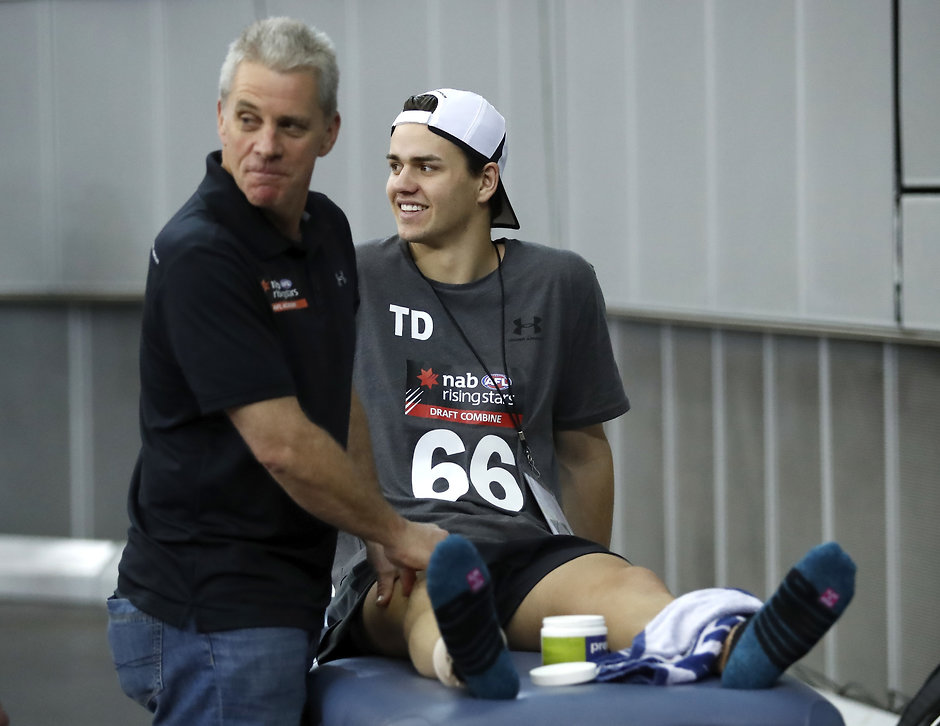 Clubs will also have different views on where Kemp will play long-term. Some see him mainly as a key defender who, at 193cm, can intercept marks and set up the play.
Others think he can pinch-hit as a forward, while some scouts think the midfield is where his future lies, a view Kemp shares given his height and strength around the stoppages. Clubs saw that at the mid-year under-18 championships, where Kemp starred for Vic Country averaging 20 disposals.
PHANTOM FORM GUIDE Cal Twomey's October update
He's glad he was able to show his qualities at national level.
"The good thing was I was able to play the first half of the season and then definitely the most important block of games was the championships. I was lucky enough and grateful to play those games," he said.
"From then I was really happy with my performance. Doing my knee was the worst case scenario, but the best case scenario was when it happened and I only missed a couple of games after that. It was disappointing and obviously I really wanted to keep playing footy."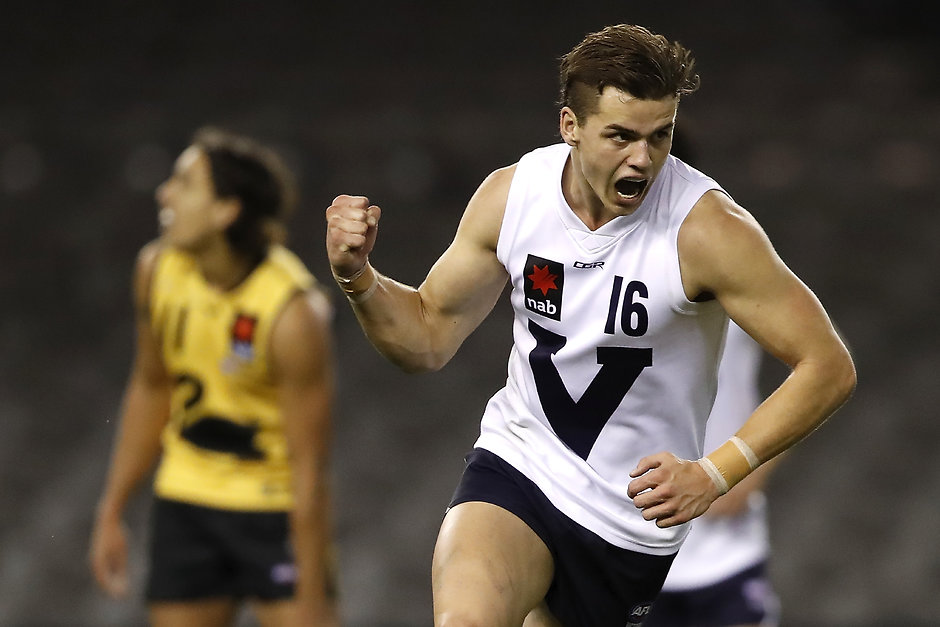 Kemp sustained his injury playing for school side Geelong Grammar, after his right knee buckled when he went to avoid a tackle.
INDICATIVE DRAFT ORDER Your club's latest picks
It was a straight anterior cruciate ligament tear without any further damage, leading to optimism he will be ready to play again in the middle of next year.
Kemp is targeting a return, but realises clubs assessing him may be a little more cautious, particularly if they use a top-10 choice on him.
"In my mind I am. That's the goal, that at the 10-month mark I can get back in May or June. That's my goal but I think for a club it's an investment, it's not a 12-month investment," he said.
"I'd think they'd be conservative and not want to play me next year in the AFL but some could give me an opportunity. I think they'll be a bit conservative and rightfully so as well.
"But the year after that I'll definitely be back and play a few more games without any knee injuries."
Find Road to the Draft on Apple Podcasts, Google Podcasts and Spotify.