HAWTHORN and North Melbourne have completed a pick swap, which will allow the Hawks to overcome a snag that had stopped it from trading in another first-round selection ahead of next week's NAB AFL Draft.
The Hawks gave up pick No.30 as part of the deal with the Kangaroos, receiving picks No.50, 73 and a future second-round selection in return.
As AFL.com.au reported on Tuesday, Hawthorn is keen to secure another first-round pick ahead of next Wednesday night's national draft.
However, having traded its future second-round pick to Melbourne in a deal for Sam Frost during the Telstra AFL Trade Period, it was unable to move its own future first-round selection in an effort to help it do so.
INDICATIVE DRAFT ORDER Your club's latest picks
But after securing a future second-round pick via North Melbourne, it can now attempt to manoeuvre its way into seizing another first-round selection this year and can shift its 2020 first-round pick to do so.
Securing picks No.50 and 73 also gives the club more Draft Value Index (DVI) points to match a potential bid for father-son jet Finn Maginness.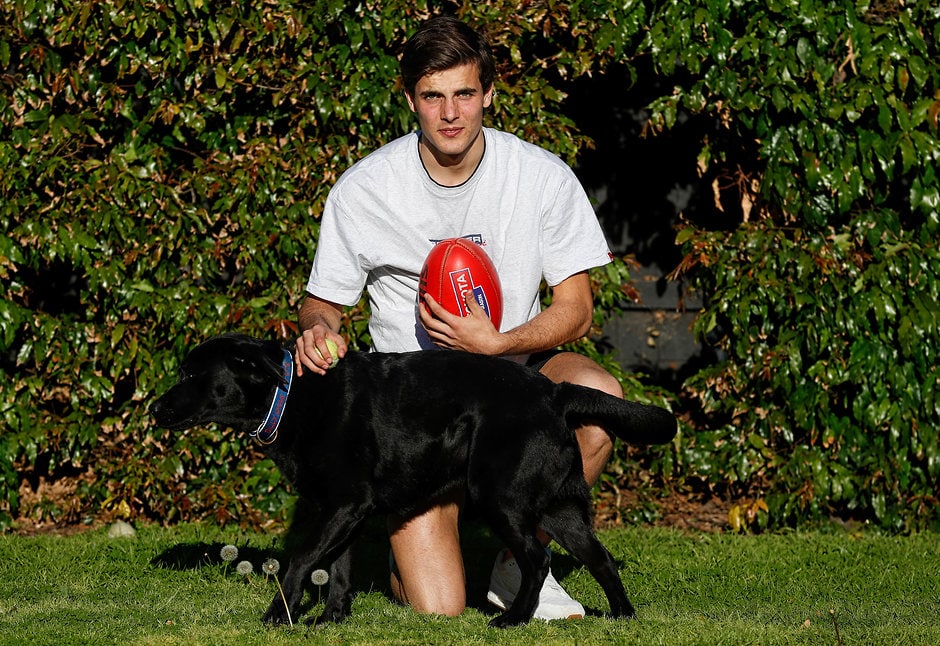 Football manager Graham Wright said the trade is a strategic move to bolster the club's stocks in the next two drafts.
"We feel like this pick swap strengthens our position in both this year and next year's draft," he said.
"We now look forward to next week's drafts."
FINN MAGINNESS PROFILE Bio, stats, highlights and more
North Melbourne received its third top-30 draft pick as part of the deal, which complements the dual first-round picks it has in 2020 thanks to an earlier trade with Melbourne.
It did so by trading later picks, which the club was unlikely to use given it only has four primary list spots available.
>> Follow the 2019 NAB AFL Draft on Fox Footy from 6.30pm AEDT on Wednesday, November 27 and Thursday, November 28. Not a Foxtel or Kayo subscriber? Cal Twomey, Nat Edwards, Riley Beveridge and Mitch Cleary bring you Draft Night Live on AFL.com.au and the AFL Live Official App, from 6.30pm AEDT on Wednesday, November 27.
"By having two first-round selections next year already, we had the ability to trade out our future second pick and strengthen our hand this year," North Melbourne's recruiting manager Mark Finnigan said.
"With such an even draft this year, we're confident we can bring in three high-quality players within the first 30 selections.
"Essentially, it (having four primary list spots available) meant we weren't going to use picks 50 and 73, so having the, involved in a deal for pick 30 was a great result for us."