VICTORIAN tall Fischer McAsey shapes as the player who will determine how the top end of Wednesday night's NAB AFL Draft unfolds.
Adelaide has been linked to the key defender and is strongly considering taking the Sandringham Dragons prospect.
However, the Crows are also weighing up local midfielder Dylan Stephens, with their call likely to decide how rest of the top 10 lands.
>> Follow the 2019 NAB AFL Draft on Fox Footy from 6.30pm AEDT on Wednesday, November 27 and Thursday, November 28. Not a Foxtel or Kayo subscriber? Cal Twomey, Nat Edwards, Riley Beveridge and Mitch Cleary bring you Draft Night Live on AFL.com.au and the AFL Live Official App, from 6.30pm AEDT on Wednesday, November 27.
Fischer McAsey takes a big pack mark for Vic Metro. Picture: Supplied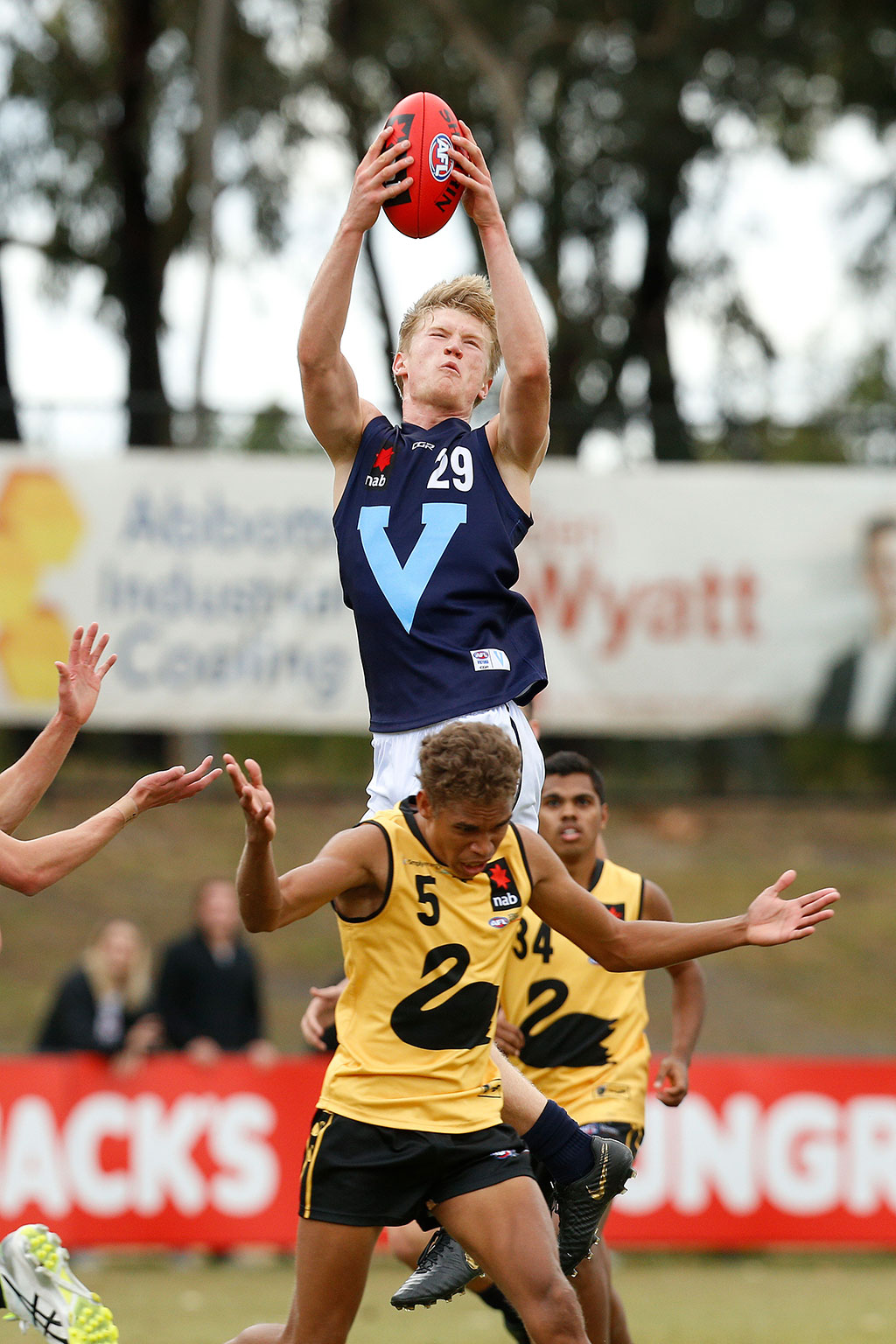 With Gold Coast to take midfield pair Matt Rowell and Noah Anderson with the top-two choices, Melbourne is set to follow by grabbing ruckman Luke Jackson at No.3.
The Giants have been widely tipped to grab dashing half-back Lachie Ash with pick No.4, having considered Hayden Young and Sam Flanders as well in that mix.
Sam Flanders, on Draft Night Countdown, is right in Sydney's sights.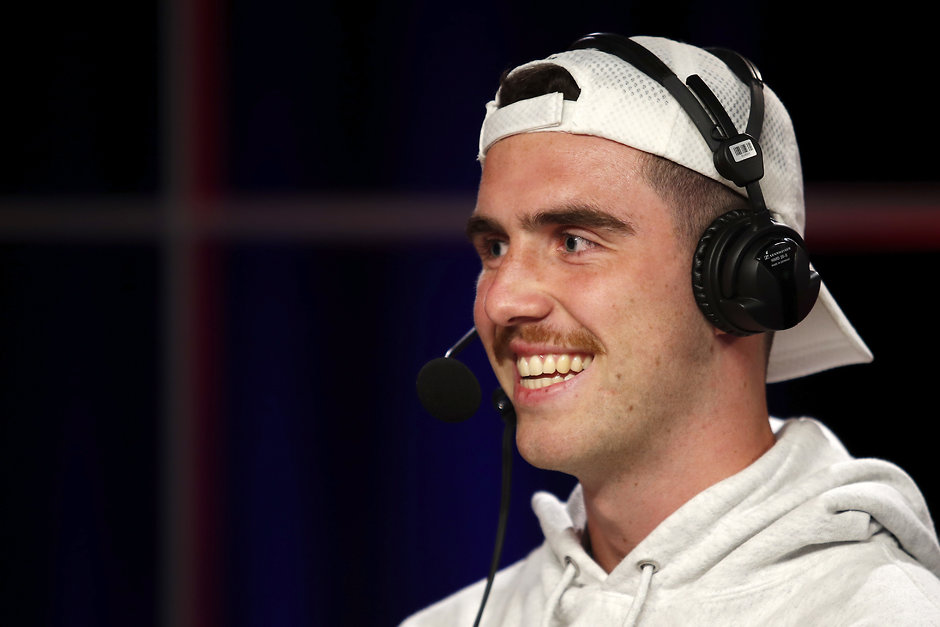 Sydney also has a decision to make that has big implications. Flanders has been hotly tipped to be the Swans' man at No.5, but they have also been linked to Stephens and Young. If Ash got through, it appears likely they'd swoop.
The Swans like McAsey but he is not expected to be in their thoughts at their top pick, leaving him open to draft for the Crows.
>> The 2019 NAB AFL Draft runs from November 27-28. Follow all the latest news in the draft hub
The Crows have spent plenty of time on McAsey across the season in registering their interest, but Stephens also appeals with his run and carry and ability to slot into the midfield.
Fremantle has Young, Flanders and Caleb Serong in its sights, with the Dockers likely to grab whichever of the pair is left on the board. Stephens will be another consideration but is seen as more of a chance to be available at the Blues' pick No.9.
CAL TWOMEY'S 2019 PHANTOM DRAFT Top 30, your club's whispers
But this is where Adelaide's call on McAsey has implications. If the Crows pass on the 195cm prospect, it is expected Fremantle will as well, while Carlton has other players ahead of McAsey on its board.
The possibility of McAsey getting through to pick No.9 opens up the ability for clubs in the latter stages of the first round to attempt to trade up the board to grab the under-18 All Australian.
The Crows are tossing up between McAsey and Dylan Stephens at No.6.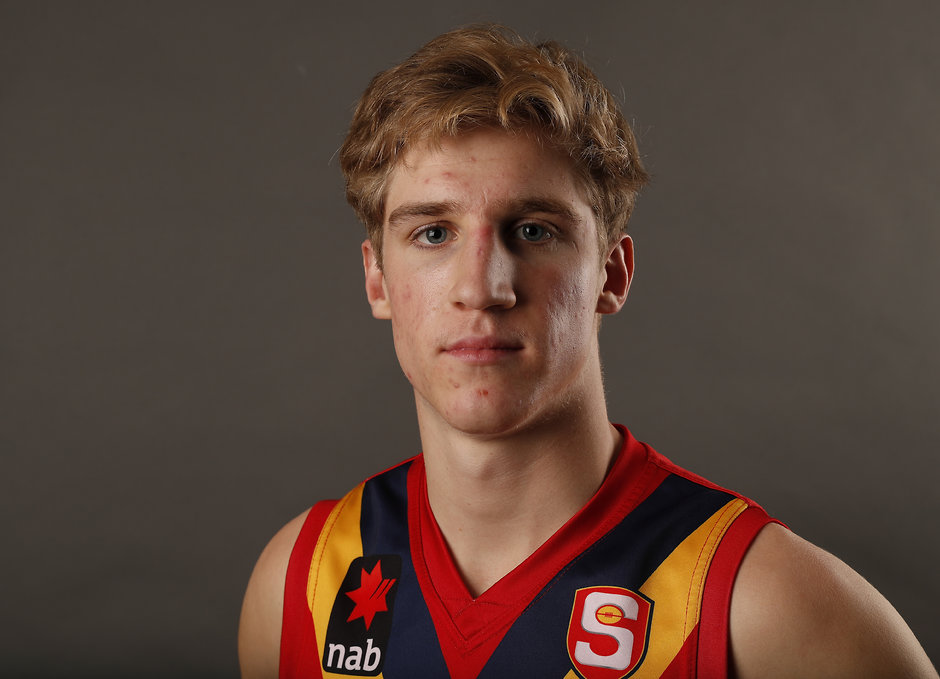 Gold Coast has actively tried to package its pick No.15 and 20 to move up to No.9, and although Carlton has so far rebuffed those offers, a surprise slider on draft night could change its view.
Geelong, too, is armed with picks 14, 17 and 24 and will be looking to shift up the board if McAsey is still there at Carlton's choice.
FINAL DRAFT ORDER Check out your club's picks
The flow-on effect of the Crows looking elsewhere from McAsey would be significant. It could see the Blues land Serong at No.9, or also bring Brodie Kemp back into contention for their choice (he has their interest but is behind others).
If Flanders was to get to the Carlton pick it is likely he would get through the Blues, who have not put as much time into the Gippsland Power prospect as other clubs throughout the season.
Caleb Serong could land at Carlton if the Crows pass on McAsey.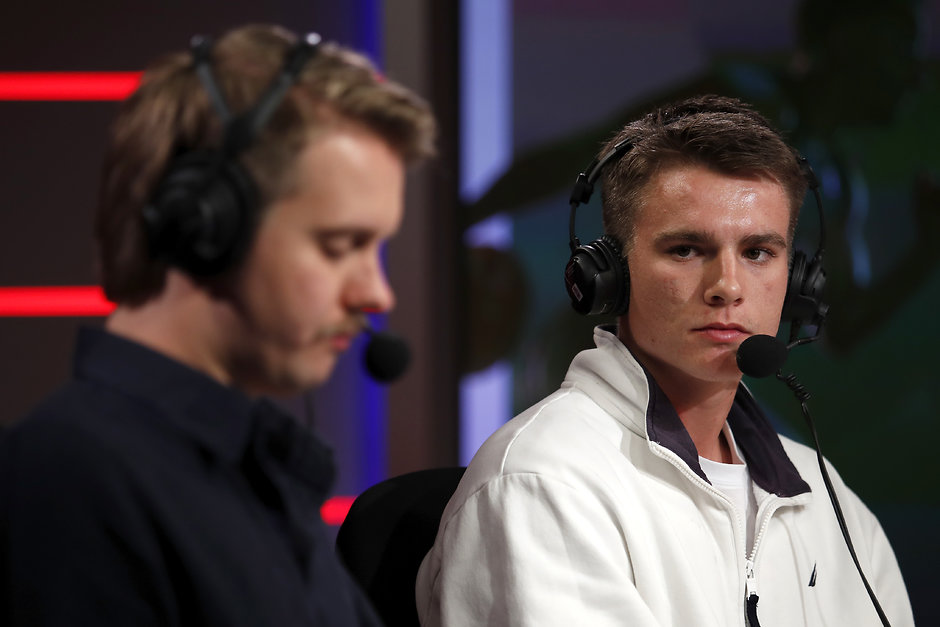 It would also likely see McAsey – if no pick swaps were struck – get through to the Hawks at pick No.11, where he had been strongly linked until AFL.com.au revealed Adelaide's interest in him.
The domino effect of that move would see Port likely land its preferred target of Will Day at pick No.12.
A bid for GWS Academy prospect Tom Green is not expected to come until Melbourne's second selection, with Sydney list manager Kinnear Beatson all but ruling out placing a bid on the midfielder during Tuesday's Draft Night Countdown show.
LATE MAIL TOP 30
Pick 1 – Gold Coast – Matt Rowell
Pick 2 – Gold Coast – Noah Anderson
Pick 3 – Melbourne – Luke Jackson
Pick 4 – Greater Western Sydney – Lachie Ash
Pick 5 – Sydney – Sam Flanders
Pick 6 – Adelaide – Fischer McAsey
Pick 7 – Fremantle – Hayden Young
Pick 8 – Fremantle – Caleb Serong
Pick 9 – Carlton – Dylan Stephens
Pick 10 – Greater Western Sydney (matching Melbourne's bid) – Tom Green
Pick 11 – Melbourne – Kysaiah Pickett
Pick 12 – Hawthorn – Will Day
Pick 13 – Port Adelaide – Miles Bergman
Pick 14 – Western Bulldogs – Cody Weightman
Pick 15 – Geelong – Deven Robertson
Pick 16 – Gold Coast – Brodie Kemp
Pick 17 – Port Adelaide – Sam De Koning
Pick 18 – Fremantle (matching Geelong's bid) – Liam Henry
Pick 19 – Geelong – Josh Worrell
Pick 20 – Port Adelaide – Harrison Jones
Pick 21 – Richmond – Cooper Stephens
Pick 22 – Gold Coast – Will Gould
Pick 23 – Brisbane – Trent Rivers
Pick 24 – Adelaide – Jay Rantall
Pick 25 – Adelaide – Harry Schoenberg
Pick 26 – Hawthorn (matching Geelong's bid) – Finn Maginness
Pick 27 – Geelong – Trent Bianco
Pick 28 – Sydney – Elijah Taylor
Pick 29 – North Melbourne – Hugo Ralphsmith
Pick 30 – North Melbourne – Charlie Comben