JOSH Green has looked west to improve his game over the pre-season, hoping to emulate the defensive deeds of Fremantle small forward Hayden Ballantyne.
In his four seasons at the Brisbane Lions, 22-year-old Green has shown a nose for goals, kicking 72 in his 54 games.
He led the Lions last year with 33, putting him in the top 25 in the AFL.
But it's his work running the other way Green is most interested in developing.
The Tasmanian has made the small forward position in Brisbane his own over the past two years, and says the penny has now dropped about the significance of defensive pressure.
"We're the front line of defence, so if we can tackle, chase, harass, it can really help out the defenders if we put pressure on up forward and create turnovers," Green told AFL.com.au.
He said he had watched Ballantyne closely, particularly the 2014 All Australian's willingness to run up the ground and then back in an effort to cause turnovers.
"I reckon he's the best small forward in the league," Green said.
"It's a fitness thing, but I think I'm fit enough. It's more a concentration thing and an intent, wanting to do it.
"It's something I've worked on this pre-season and is a major focus for me."
There was only a handful of half-forwards and small forwards who kicked more goals than Green last season, and they all tackled more often than he did.
All Australians Luke Breust (57 goals), Ballantyne (49) and Robbie Gray (42), along with Eddie Betts (51), Lindsay Thomas (45) and Chad Wingard (43) were the only smaller players to outscore Green.
Although defence is about far more than tackles, they also all made more than Green's 48 tackles.
But the red-haired rocket that roams the Lions' forward 50 is closing the gap to the top echelon of players in his position, and is determined to continue doing so.
"I really enjoy kicking a goal, as everyone knows, and I'm really starting to understand the role," he said.
"It comes down to creating turnovers and taking my opportunities. When you have a chance to have a shot, it's about taking it.
"I want to keep improving and working my way up to that elite level."
Josh Green is a $325,000 forward in NAB AFL Fantasy this year. Create and fill your AFL Fantasy Classic league by March 2 to win a free AFL Live pass.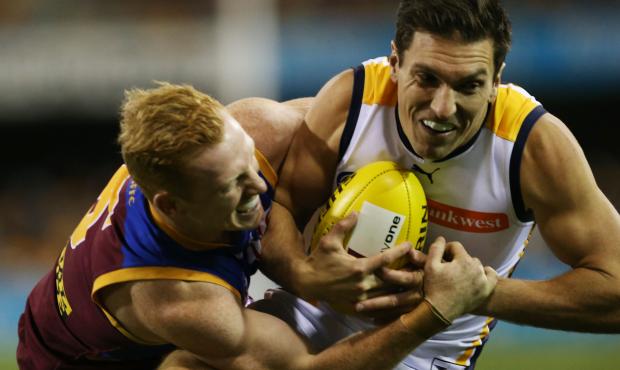 More tackles are on Lions forward Josh Green's agenda in 2015. Picture: AFL Media