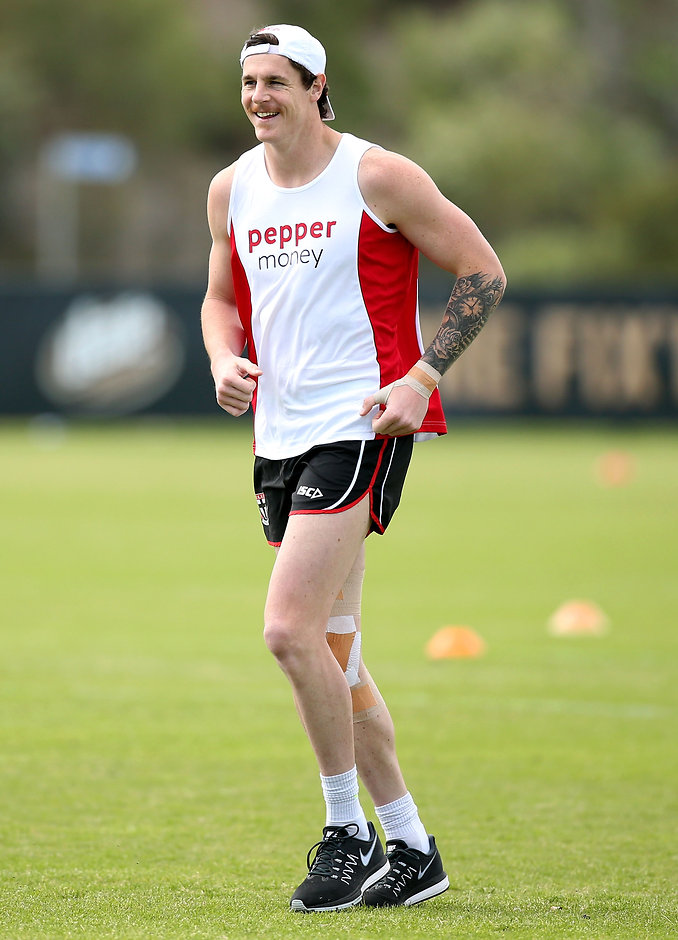 JAKE Carlisle won't have to serve an additional two-game ban, which was handed to him days after he joined St Kilda.
The ban for 'conduct prejudicial to the code' came after he accepted a strike under the AFL's illicit drugs code.
Hours after being traded to St Kilda, Carlisle became embroiled in a fresh scandal after a social media video emerged which showed him snorting a white substance.
The suspension for two premiership season matches came at the insistence of the AFL.
However, as he returned to St Kilda's Seaford training base for the first time on Wednesday, the club announced his ban had been 'served concurrently'.
"Carlisle's St Kilda-imposed two-game sanction has been served concurrently as part of his anti-doping suspension, allowing him to be eligible for selection for 2017 pre-season games," the club said.
It means Carlisle will be able to make his St Kilda debut in round one next season.
"I'm in the best shape possible, I haven't started running yet after hip (surgery)," Carlisle told reporters on Wednesday.
"I should start running in the next month or so, so looking forward to it, can't wait to get back.
"I'm a happy man, just got to move forward from here."
Safe to say I'm a happy man today! Thank you to all who have supported me... pic.twitter.com/R31WYa5hbZ

— Jake Carlisle (@jcarlisle22) September 13, 2016