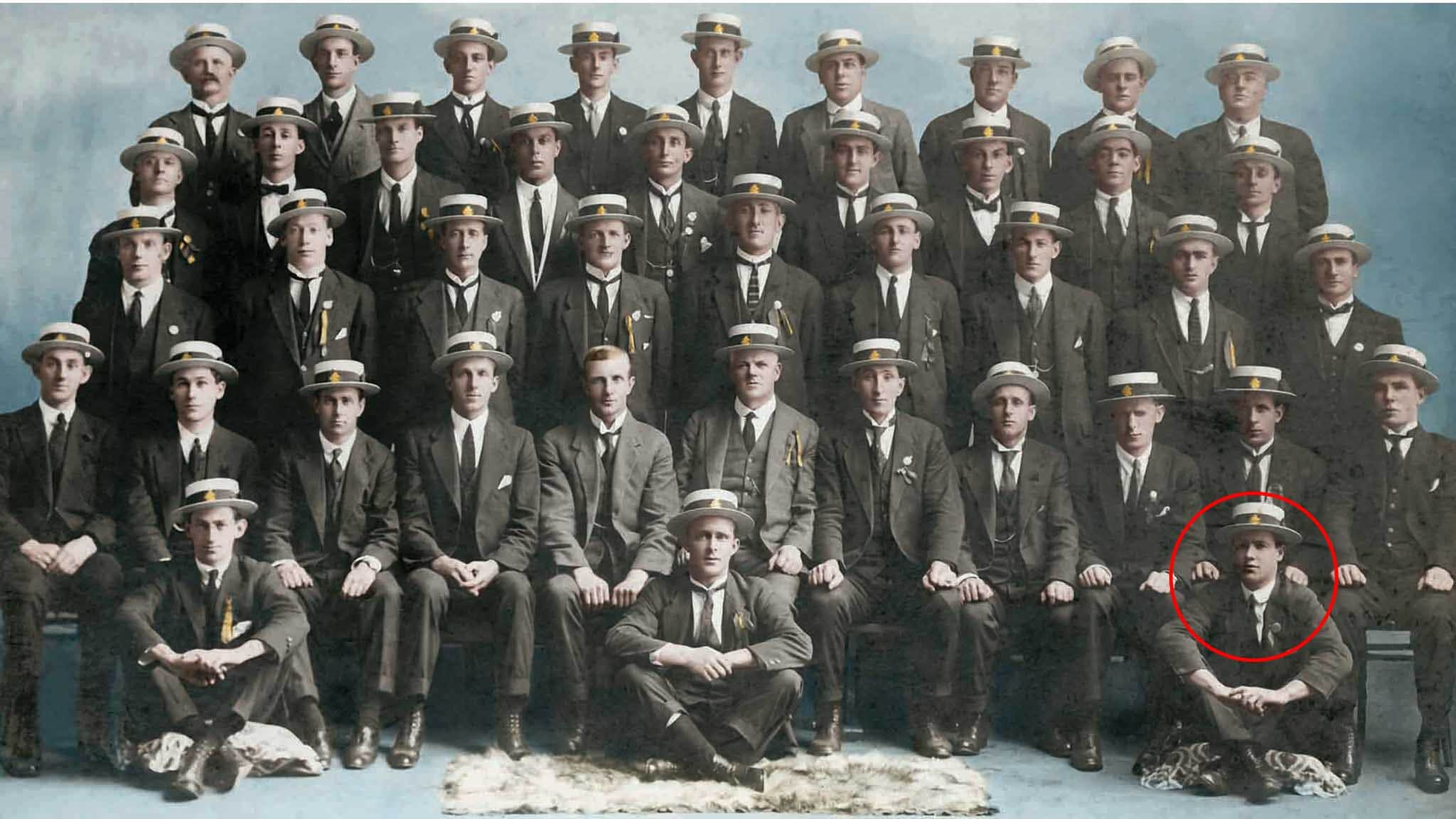 ONE OF the great Grand Final legends has been debunked as a myth.
As we continue to toast Richmond's remarkable 11th premiership, a long-perpetuated fallacy has been exposed regarding the Tigers' first League flag in 1920.
Pint-sized 20-year-old Billy James entered football folklore when he was plucked from country football to make his League debut as a shock late inclusion for Richmond in the 1920 Grand Final against Collingwood, and then justified his selection by slotting a "beautiful" flag-sealing goal.
The pocket rocket from the farmland of Wyuna (near Kyabram, where he played football) became, and remains, the only player to win a premiership in his only League game.
JLT Community Series: When's your team playing?
Legend had it that soon after James' meteoric rise, he suffered a career-ending injury when he received an accidental gunshot wound to the foot on a rabbit-hunting trip.
Seemingly cementing the story was the fact that a relative simply referred to as 'Mr James', in an interview for Paul Hogan's 1996 book The Tigers Of Old, revealed Billy James had abandoned a comeback attempt with Richmond because his injury was too severe. Other family members hold similar beliefs.
The same tale was also told in a 1994 book on the history of Kyabram Football Club.
If only it were true.
As it turns out, generations of footy writers and fans have inadvertently shot themselves in the foot when it comes to the oft-told story of the one-game wonder.
Some painstaking research has revealed that the shooting incident didn't take place in the 1920-21 off-season as was originally thought, but rather four years later – in January 1925.
The upshot of it all is that James' League career, which took off like a bullet, wasn't actually ended by one.
And where details of the shooting mishap had always been sketchy, we now know exactly what transpired.
The revelation was brought to light by BigFooty poster Rob Harris, alias '35Daicos', on the Australian Football History Resource Thread.
Harris found the smoking gun on the online newspaper archive Trove, in a small news item tucked away on the sixth column of page 12 in the January 16, 1925 edition of The Argus.
According to the report, Billy James and a mate referred to as DL Nuttall had been returning from a shooting expedition that day when Nuttall made a potentially fatal mistake.
Nuttall – then a Kyabram committeeman and secretary of the local coursing club – was passing through a fence when he accidentally stood on the trigger hammer of his gun, blasting James' right foot from close range.
Nuttall, a 27-year-old chemist, administered first aid before carrying James on his back to the nearest house about 750m away.
James, then 24, was later taken to Mooroopna Hospital where he remained for more than three months.
A screenshot of the newspaper story that debunks the legend. Picture: January 16, 1925 edition of The Argus.
There are a few other misconceptions about Billy James, including that he didn't play football at any level after the now disproved 1920 accident.
However, the 1920 premiership with Richmond was the second of four successive flags for James, who also triumphed with Kyabram in 1919, 1921 and 1922.
So James' foot injury didn't end his League career after all, but it certainly dropped the curtain on his playing days with Kyabram (although a 'W. James', most certainly our man, filled in for Kyabram in the 1928 second semi-final, but wasn't a member of the premiership team).
So why didn't the promising wingman/rover remain with the Tigers?
It seems James might well have completed at least some of the 1921 pre-season at Punt Road, given a report in The Herald as late as April 22 – a fortnight before round one – noted that James "has gone back home". (And that 200km journey to central Victoria, on trains or largely unmade roads, wasn't the cruisy two-and-a-quarter-hour drive it is today.)
James was the eldest of seven brothers to play for Kyabram (following in the footsteps of their farmer father) so it's easy to speculate that perhaps family ties back home were too strong for young Billy to relocate to the big smoke.
In any case, Billy James died in 1966, aged 66.
Remarkably, and controversially, James recently received life membership at Richmond after the club changed its constitution to bestow the honour on all of its premiership players.
As for that stray gunshot 93 years ago, it doesn't seem to have affected James' friendship with DL Nuttall – not in the long-term anyway. James was secretary of Kyabram Football Club from 1926-28 (all premiership years), during which Nuttall served as a selector in 1926 and then as president in 1927. The pair attended Goulburn Valley league meetings together as the 'Ky' delegates.
Further details were sourced on Trove by the likes of Richmond researcher Rhett Bartlett (the son of Tigers legend Kevin Bartlett), who discovered Nuttall's initials 'DL' stood for the rather grandiose given names Despard Llewellyn. He was also known as simply Des.
Des or DL Nuttall, also a local lawn bowls champion (as depicted in caricature located by Bartlett in a 1932 edition of The Sporting Globe), was awarded life membership at Kyabram Football Club in 1962. He died in 1975 at 78.