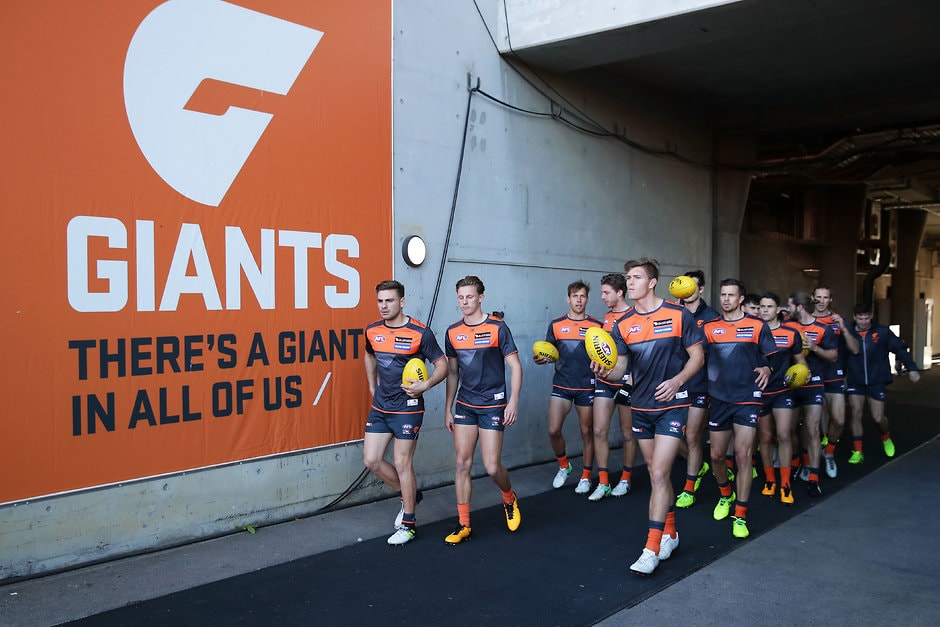 GREATER Western Sydney has dropped its location from its name, at least unofficially.
The AFL's newest club wants itself to be referred to simply as the 'GIANTS', and preferably in capital letters.
The strategy is evident across almost all recent articles on the club's official website and in other marketing and media messaging.
AFL.com.au understands there are no plans for the Giants to officially scrap the GWS name altogether and the club remains proudly committed to the western Sydney region.
The club is still listed as GWS Giants on the official AFL ladder, fixture and in other publications.
However, AFL.com.au has learned the club believes 'Giants' is a more consistent way to sell its brand and cut through to fans. It's also significantly shorter and easier to say.
North Melbourne famously went all in as the 'Kangaroos' from 1999 to 2007, but then reverted back to using their location as their primary name.
While GWS plays eight games at Homebush's Spotless Stadium in Sydney's west, it's unable to play its first match at the venue until round six because of the Sydney Royal Easter Show.
The team has its second base in Canberra, where it plays three home games out of University of New South Wales Stadium, formally known as Manuka Oval.
The Giants also have a Next Generation Academy recruiting zone in the NSW Riverina area, based around Wagga Wagga.
The AFL launched plans for an 18th club based out of Sydney's west in March 2008 along with plans for a 17th club on the Gold Coast.
It followed a failed attempt to get North Melbourne to relocate to southeast Queensland.
On the field the Giants have made a quicker impact than their fellow newcomers, reaching a preliminary final in the past two seasons.
The club boasted 20,944 members in 2017.
The Giants declined to provide a comment when contacted by AFL.com.au.