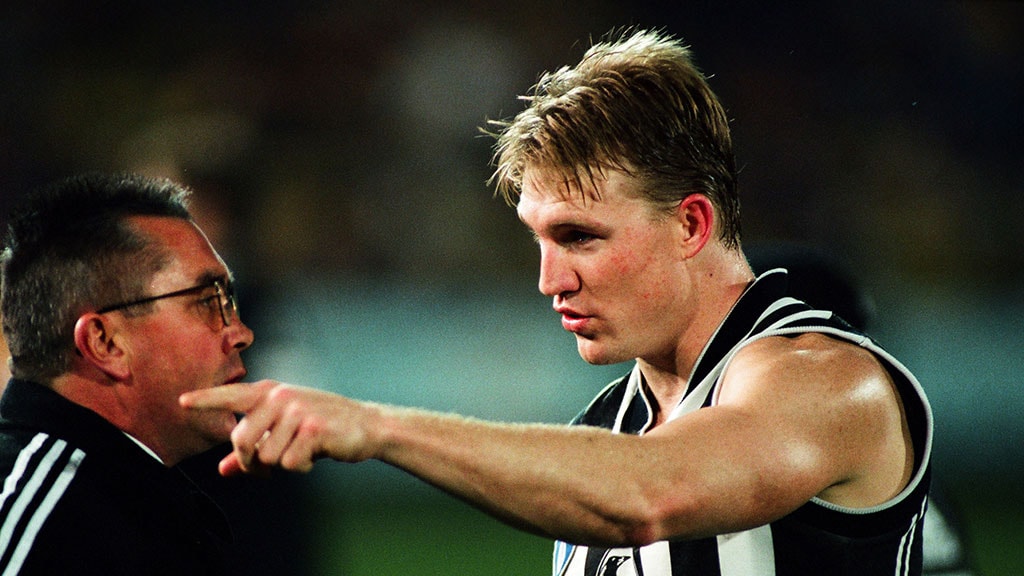 ONE OF the AFL's most decorated footballers, Michael Voss, has opened up in a raw and wide-ranging interview in the latest In The Game podcast with Damian Barrett.
The Brownlow medallist, five-time All Australian, three-time premiership captain and AFL Hall Of Famer is into his fifth season as a senior assistant to Ken Hinkley at Port Adelaide after being dismissed as head coach of Brisbane in 2013.
Find In the Game on Apple Podcasts, Google Podcasts or Spotify
Among the many topics broached, Voss revealed:
He wanted to be a senior coach again, but wasn't sure the football industry was ready to embrace a coach who had been tried elsewhere without the ultimate success;
That while he had no regrets, hindsight would tell him to reject the Brisbane Lions coaching job when it was offered to him as a 34-year-old in 2009;
The many lessons learned in managing, as captain, the frayed relationship between his iconic coach Leigh Matthews and fellow Brownlow medallist Jason Akermanis;
That the Lions, in the latter stages of Akermanis' brilliant but controversial career, were told to view Akermanis as a "consultant" more than a teammate;
That Nathan Buckley, with whom he shared a season as a Brisbane Bear in 1992, was the "most intense character I have ever come across" and ultimately framed some of his own fierce desire to win.
Jason Akermanis and Michael Voss sing the song in 2001. Picture: AFL Photos

"Yes, clearly I got back into this to be a head coach again," Voss told In The Game.
"But I am also the guy who knows there is a job to be done now, and we have a big job at hand.
"… I don't know another way, you are 100 per cent, and I have learnt so much about coaching working with Ken (Hinkley) … it was an important step, a necessary step, and whether that does or does not happen, I don't know, I don't whether as an industry we are ready to have that conversation around second-time coaches."
On being offered the Lions' coaching job, replacing Matthews, for 2009, Voss said:
"No, I would have gone on a different path, to build my own skill sets as a coach. I'd step away from that, not accepting it. But it is really interesting when it is offered like that. How do you say no? And with Leigh's endorsement, my old club?"
To hear Voss' in-depth answers on the above issues and many, many more, listen to this week's episode.
Find In the Game on Apple Podcasts, Google Podcasts or Spotify
Twitter: @barrettdamian
Episode Guide
2:32 - 'Not too many people know that story'
7:26 – Aspirations for senior coaching
12:30 – My hardest year in football
19:14 - The path to Brisbane's top job
21:04 – Leigh Matthews, 'a second father figure'
22:30 – The unusual word Leigh Matthews suggested to deal with Aker
25:53 - The Daniel Bradshaw move
27:59 – Brendan Fevola
29:55 – Intensity and Nathan Buckley
35:08 - 'Managing fear' on Grand Final day
40:57 - Yes, I want to be a senior coach again