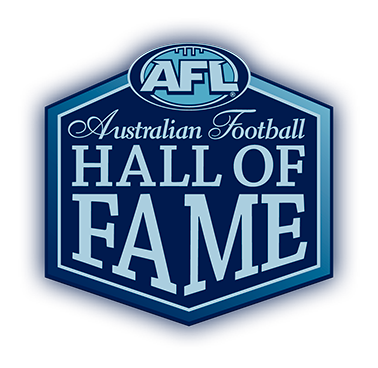 FOR SO long considered a football legend, now John Kennedy snr is one officially.
The former Hawthorn and North Melbourne coach on Monday night became the 29th Legend of the Australian Football Hall of Fame.
WE SALUTE YOU Full Hall of Fame coverage here
His elevation was the second honour of the night, with St Kilda champion Lenny Hayes earlier being inducted into the Hall of Fame.
From Monday-Thursday this week, the AFL will add two inductees each night in a revamp of the event due to COVID-19 restrictions.
Kennedy steered the Hawks to their 1961, 1971 and 1976 premierships after playing 164 games for the club, and is also Hawthorn's coach of their team of the century.
HAWTHORN'S SPIRITUAL FATHER How Kennedy changed the game
"For people to include me in that group who are thought of as Legends, who were such marvellous opponents, I was very surprised and it certainly gave me great happiness to be told," Kennedy said.
AFL chief executive Gillon McLachlan personally visited the 91-year-old earlier this year to deliver the news of his elevation to Legend status.
MUST READ John Kennedy snr's famous 1977 testimonial speech
"To be involved in football, you are judged by your performance and nothing else," he said.
"The score goes up on the board after every week and that's the judgement that's made and I think that's a great thing. It's an attraction for me to have a clear judgement like that.
"To be a Legend, well there is a bit outside of the winning and the losing of games that matters, and people have taken that into account.
"It didn't matter to me at the time, because I was only thinking about the winning and the losing, but on reflection as you get older, what you do outside of the winning and losing matters greatly."
Earlier, Hayes had received his own honour, having been inducted straight into the Hall of Fame since retiring at the end of 2014.
SAINT LENNY Seven games that made the Saints' No.7
The courageous Saints midfielder, who played 297 games and won three best and fairests, viewed the honour as the capping of his career.
"When I did get the call there was a bit of shock to be honest. It's a little bit of a finale," he said.
"As it's been able to sink in it's a tremendous honour for me and my family.
"The more I've been out of the game, you do have more time to reflect on your playing career and what it was like. I look back and am really proud and thankful for the career I've had."
JOHN KENNEDY
Played 164 games and scored 29 goals for Hawthorn: 1950-59
Club Captain: 1955 - 1959
Club Best & Fairest: 1950, 1951, 1952, 1954
State Captain of Victoria: 1957
Played 4 State games for Victoria
Coached 412 games for Hawthorn and North Melbourne: 1957, 1960-63, 1967-76, 1985-89
Three-time VFL Premiership coach: 1961, 1971, 1976
Two-Time Night Premiership coach: 1968, 1969
Coach of Victoria: 1973
Hawthorn Team of the Century: 2001 (Coach)
Inducted into the Australian Football Hall of Fame in 1996 (Coach)
Inducted into the Hawthorn Hall of Fame as a Legend in 2003
Chair, AFL Commission: 1993 – 1997
LENNY HAYES
Played 297 games and scored 95 goals for St Kilda: 1999-2014 
Club captain: 2004, 2007 (joint) 
Club Best & Fairest: 2003, 2010, 2012 
Norm Smith Medallist: 2010 
All Australian: 2003, 2005, 2009 
Pre-Season Premiership: 2004, 2008 
International Rules Representative: 2003 
Madden Medallist: 2014
Telstra Live Pass subscribers can watch the remaining three nights of the event on the AFL Live Official App from 8.30pm AEST on Tuesday and Wednesday, and 7.30pm AEST on Thursday. Fox Footy will also be broadcasting it at the same time.