SOMETIMES in the hustle and bustle of a high-pressure match, it can be easy to forget players and officials have lives away from football.
But in a heart-warming reminder of the human side to the game, boundary umpire Dillon Tee proposed to field umpire Eleni Glouftsis in the middle of the MCG.
Following the conclusion to Carlton's 27-point win over Adelaide on Saturday afternoon, a game in which the pair officiated in, Glouftsis made a deliberate call and said "yes".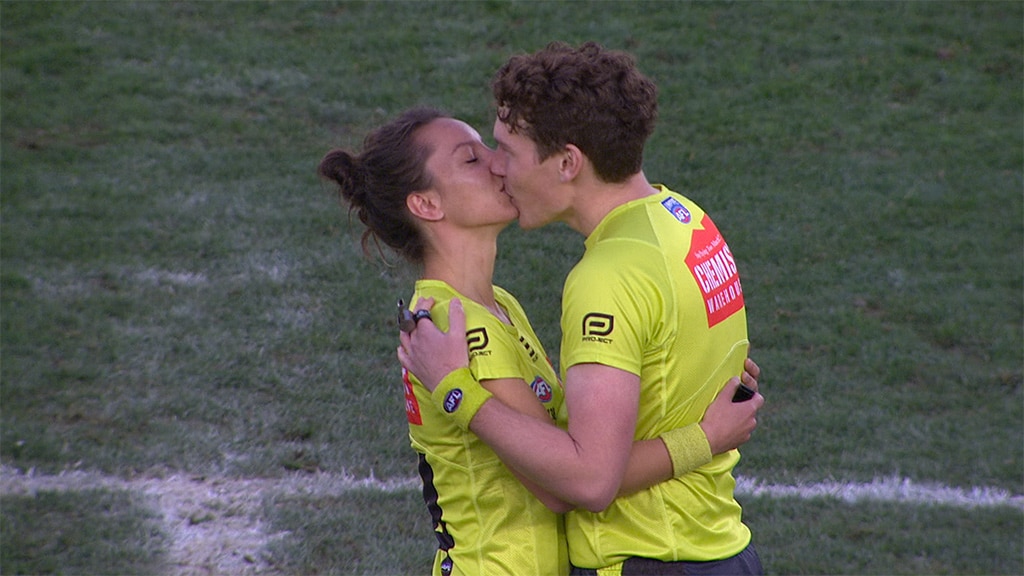 In a location any sports-mad couple would dream of, it was unclear whether a free kick for high contact was paid as the South Australian pair embraced in centre circle.
Glouftsis became the first female field umpire to officiate an AFL home and away game in 2017, while Tee first signed an AFL contract in 2011 and has umpired over 145 matches.
The Happy Couple (a few hours before they became engaged!) ‍♂️ pic.twitter.com/5AZ5GXr7c8

— Michael Willson (@MichaelCWillson) July 28, 2019
Find AFL Exchange on Apple Podcasts, Google Podcasts and Spotify.