THE 20 per cent discount given to clubs matching bids for father-son and Academy prospects is under review by the AFL.
The League has told clubs it is assessing the discount, and whether it should be slashed or increased in coming seasons.
It is a mechanism of the current bidding system, which was introduced in 2015 and attaches a points value to every draft selection.
INDICATIVE DRAFT ORDER Your club's picks as they stand
Under the process, clubs are able to match bids for players and receive a 20 per cent discount on the points they have to pay to match the bid and bring in the draft prospect.
For example, if a rival club bids on Hawthorn father-son prospect Finn Maginness at pick 15 in this year's NAB AFL Draft, the Hawks would need to match it with a total of 890 draft points, which is 20 per cent off the value of pick 15 (1112 points).
Essentially, it means the Hawks could match a pick 15 bid for the son of two-time premiership player Scott Maginness with pick 20 (which is worth 912 draft points). Without a discount, they would need to find more points to equal the value of pick 15.
Maginness gets a kick away for Sandringham Dragons. Picture: AFL Photos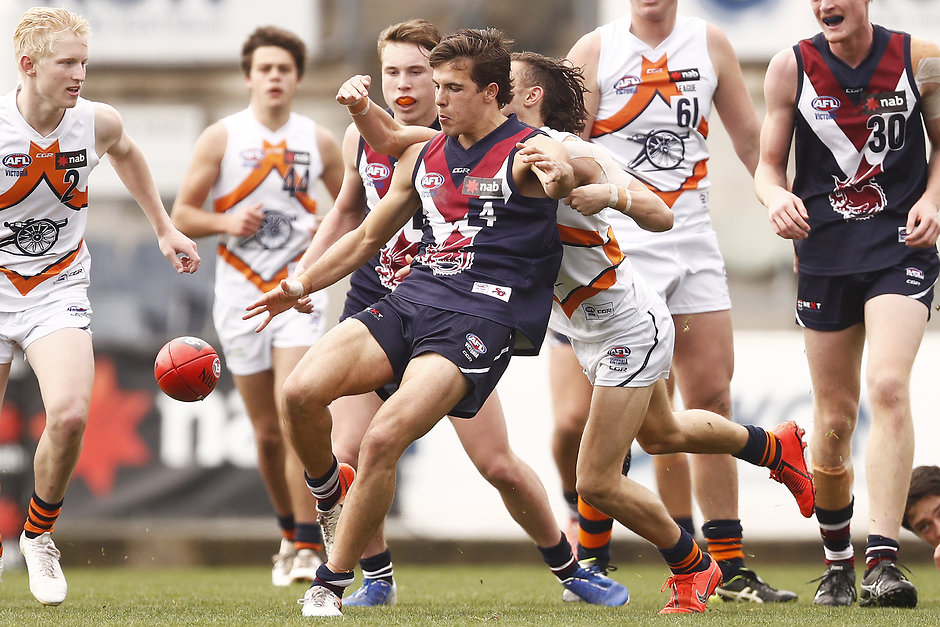 The 20 per cent discount is automatically given to clubs in the first round, with it steadily rising thereafter so that later options will not cost clubs anything more than their last draft pick by matching a bid.
But the AFL is weighing up whether to change the discount applied to bids, with views differing on its fairness.
The discount was originally added to the system as an incentive to encourage clubs to invest in their Academies and also to select father-son players.
Sydney's Isaac Heeney is a product of the club's Academy. Picture: AFL Photos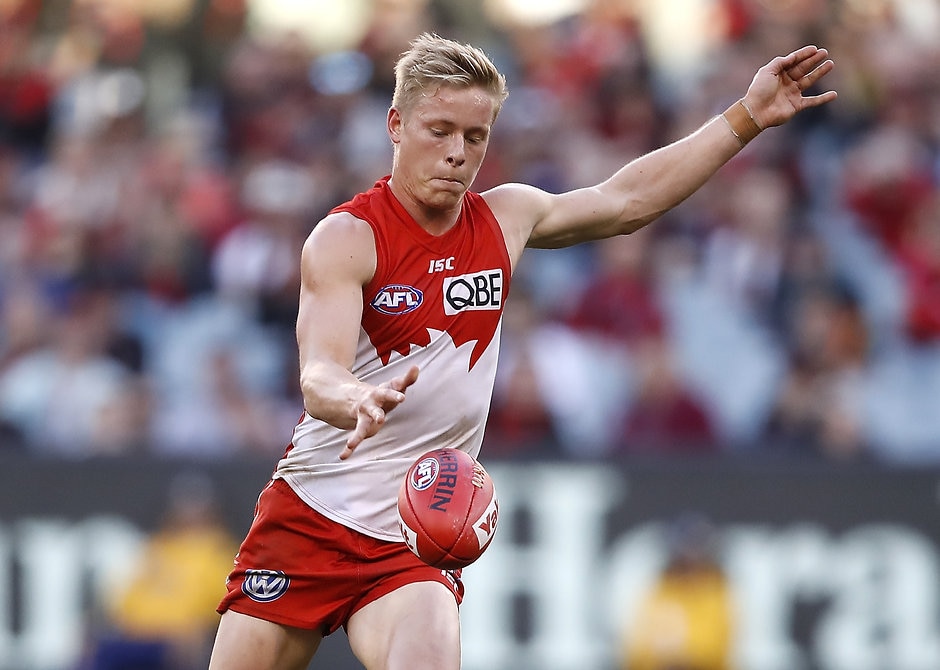 However some club officials believe the discount is too generous and that the priority call clubs get over the Academy (including Northern and Next Generation Academies) and father-son prospects is already enough of an advantage.
Others say that a bigger discount, potentially of 30 per cent, would help clubs to secure more talents linked to them through Academy or father-son pathways.
Any change would be some way from being introduced, however, with the AFL mindful that with clubs able to trade future draft picks for next year, it couldn't change the rules for 2020. Any change would be implemented for 2021.
Some clubs will either add in extra picks or trade out selections for next year's draft, which is set to be the most compromised in history with a large portion of players already linked as Academy or father-son potentials.
After three players received bids in the first 15 picks last year, and five inside the top 30, there appears likely to be fewer bids early in this year's national draft.
Greater Western Sydney is likely to have to match a top-10 call on Academy midfielder Tom Green, while Fremantle NGA forward Liam Henry could also attract a first-round bid.
Maginness could find his name called in top 20 after a strong finish to the season, while Port Adelaide has access to Jackson Mead, the son of former player Darren. A bid in the second round is likely for Mead.
Fremantle NGA prospect Liam Henry. Picture: AFL Photos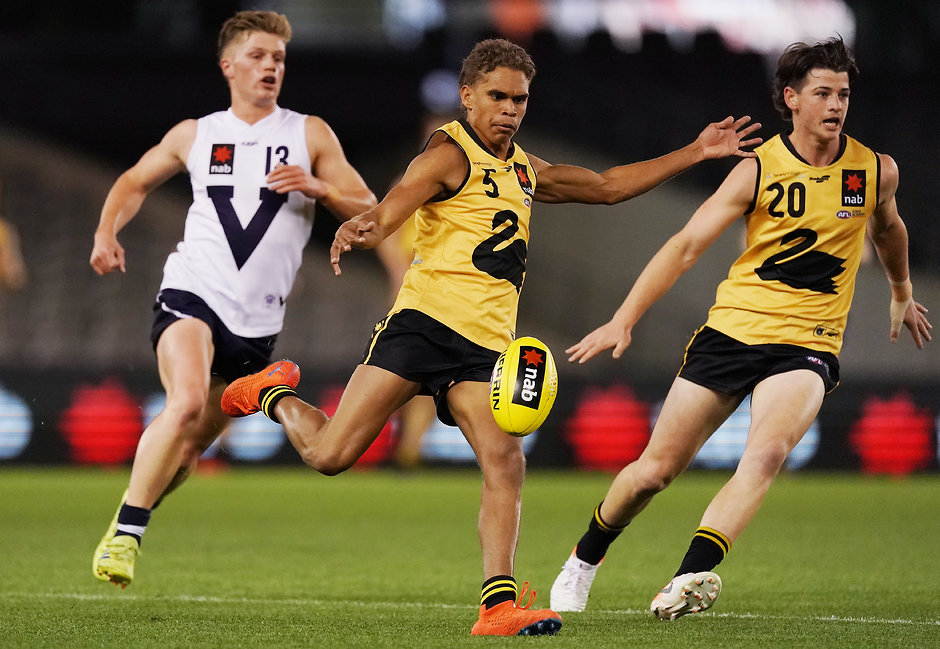 Find Road to the Draft on Apple Podcasts, Google Podcasts and Spotify.