MADE POSSIBLE BY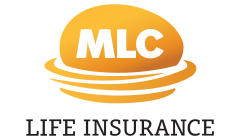 Callan Ward, James Frawley, Ben Stratton, Chris Mayne, more ... some big names have been added to the injury list ahead of round five. Who will be right and who is struggling? We find out when your wounded stars will be back.
Player

Injury

Estimated Return

Luke Brown
Ankle
3-4 weeks
Tom Doedee
Knee
Season
Richard Douglas
Ankle
6 weeks
Sam Jacobs
Knee
4-6 weeks
Chayce Jones
Concussion
Test
Shane McAdam
Calf
2 weeks
Ned McHenry
Concussion
Test
Andrew McPherson
Hamstring
1 week
Paul Seedsman
Knee
3-6 weeks
Updated:

Wednesday, April 17
Early prognosis
Jacobs underwent surgery on his right knee and is facing 4-6 weeks of rehab. Jones and McHenry will be assessed this week after both were concussed in their respective fixtures. - Lee Gaskin
Player

Injury

Estimated Return

Marcus Adams
Knee
2 weeks
Zac Bailey
Hamstring
3-4 weeks
Brandon Starcevich
Hamstring
5 weeks
Updated: Tuesday, April 16
Early prognosis
Clean bill of health for the Lions at the weekend, playing 20 listed players in their NEAFL team. Adams is closing in on his first game for the club. - Michael Whiting
Player

Injury

Estimated Return

David Cuningham
Bruised kidney
1 week
Tom De Koning
Knee
5-7 weeks
Sam Docherty
Knee
Indefinite
Alex Fasolo
Back
Test
Matthew Kennedy
Quad
Test
Harrison Macreadie
Back
Test
Andrew Phillips
Quad
Test
Jarrod Pickett
Knee
Indefinite
Tom Williamson
Back
Test
Updated: Tuesday, April 16
Early prognosis
Matthew Kreuzer and Darcy Lang made successful returns through the VFL last week and should push for AFL selection against the Western Bulldogs. After long periods out of the game, young defenders Macreadie and Williamson will likely return to VFL action this week. Kennedy, Fasolo and Phillips are all a 50/50 chance to feature. - Riley Beveridge
Player

Injury

Estimated Return

Dayne Beams
Illness
Test
Tyler Brown
Shoulder
TBC
Lynden Dunn
Knee
Season
Will Hoskin-Elliott
Knee
1-2 weeks
Will Kelly
Ankle
1-2 weeks
Jack Madgen
Concussion
Test
Nathan Murphy
Ankle
TBC
Sam Murray
Provisional ASADA suspension
TBC
Matt Scharenberg
Knee
6-7 weeks
Updated: Tuesday, April 16
Early prognosis
Beams is expected to be back to face his former club Brisbane at the Gabba on Thursday night but Mayne requires some healing time. Hoskin-Elliott is back in full training and is perhaps just a week away, and so is father-son draftee Will Kelly, but a timeline for Murphy remains unclear. Tyler Brown and Madgen will be assessed after sitting out the second half in the VFL. Scharenberg is on target for a mid-season return from a third knee reconstruction, but the season seems over for veteran Dunn after a second anterior cruciate ligament rupture in nine months. - Ben Collins
Player

Injury

Estimated Return

Jake Long
Shoulder
Test
Shaun McKernan
Hamstring
6-7 weeks
Kobe Mutch
Hamstring
10-12 weeks
James Stewart
Groin
1-2 weeks
David Zaharakis
Knee
Test
Updated: Tuesday, April 16
Early prognosis
The biggest watch before this week's Good Friday clash is on Zaharakis, who sustained a deep cut to his knee in last week's win over Brisbane. Joe Daniher is right to play, but whether it's at VFL or AFL level remains the question. Jayden Laverde and Brandon Zerk-Thatcher are also back from their minor ankle injuries and will feature in the VFL on Saturday. - Callum Twomey
Player

Injury

Estimated Return

Hayden Ballantyne
Hamstring
Test
Harley Bennell
Calf
TBC
Connor Blakely
Hamstring
1 week
Hugh Dixon
Plantaris tendon
Test
Nat Fyfe
Concussion
Test
Stefan Giro
Hamstring
Test
Joel Hamling
Concussion
Test
Stephen Hill
Quad
6 weeks
Shane Kersten
Foot
TBC
Griffin Logue
Hamstring
1 week
Aaron Sandilands
Calf
TBC
Updated: Tuesday, April 16
Early prognosis
Fyfe and Hamling have to pass cognitive state tests this week to be cleared for the trip to Canberra to face the Giants, but both trained to varying degrees on Tuesday. In a major boost, Blakely is almost ready to resume playing after his long-term hamstring. Bennell needed an ultrasound scan on Tuesday after feeling calf awareness. The scan showed nothing but he will have a MRI on Wednesday. – Travis King
Player

Injury

Estimated Return

Jed Bews
Groin
2-3 weeks
Nakia Cockatoo
Knee
Indefinite
Jordan Cunico
Ankle
12-14 weeks
Lachie Fogarty
Hip
2-3 weeks
Lachie Henderson
Plantar fascia
1-2 weeks
Scott Selwood
Hamstring
1-2 weeks
Zach Tuohy
Knee
Test
Updated: Tuesday, April 16
Early prognosis
Tuohy will put his hand up for a return this week after a frustrating month to the season battling an ongoing knee complaint. Selwood appears at least another week off following a cautious approach to a hamstring recurrence. Bews' osteitis pubis continues to provide trouble, while the Cats are playing the long game with Cockatoo's knee. Henderson will be in the mix for a round six or seven return after a plantar fascia setback sustained in round three. - Mitch Cleary
Player

Injury

Estimated Return

Brayden Crossley
Hamstring
1-2 weeks
Corey Ellis
Ankle
4-5 weeks
Jack Hombsch
Elbow
Test
Sean Lemmens
Ankle
Test
Will Powell
Concussion
Test
Izak Rankine
Hamstring
1-3 weeks
Rory Thompson
Knee
Season
Lachie Weller
Hamstring
TBC
Harrison Wigg
Knee
Season
Updated: Tuesday, April 16
Early prognosis
Things are starting to turn for the Suns on the injury front. Josh Corbett made a successful debut with three goals at NEAFL level last weekend, while Lemmens is also a chance to return at the weekend. It's hard to see Powell recovering from his graphic concussion against Carlton, while Hombsch played the game out with his elbow injury and should be OK. - Michael Whiting
Player

Injury

Estimated Return

Dylan Buckley
Back
Test
Isaac Cumming
Concussion
Test
Brett Deledio
Calf
TBC
Toby Greene
Calf
1 week
Zac Langdon
Foot
1-2 weeks
Jonathon Patton
Knee
TBC
Harry Perryman
Lung
TBC
Tommy Sheridan
Calf
2-3 weeks
Callan Ward
Knee
Season
Updated: Tuesday, April 16
Early prognosis
Co-captain Ward had his knee reconstruction in Melbourne on Tuesday and will miss the rest of the season. Greene has been ruled out of Saturday afternoon's clash with Fremantle but should be right to face Sydney in round six, but the news is better for Langdon who was able to do some light skills work on the track. Cumming and Buckley were both injured in the first half of the Giants' heavy loss to Brisbane in the NEAFL on the weekend. - Adam Curley
Player

Injury

Estimated Return

Grant Birchall
Calf/knee
Indefinite
Shaun Burgoyne
Hamstring
2 weeks
James Cousins
Ankle
Test
James Frawley
Hamstring
3 weeks
Darren Minchington
Hamstring
1 weeks
Tom Mitchell
Broken leg
Indefinite
Tim Mohr
Dislocated knee/ACL
Season
Jaeger O'Meara
Hip
Test
Ryan Schoenmakers
Achilles
TBC
Liam Shiels
Hamstring
1 weeks
Ben Stratton
Concussion
Test
Mathew Walker
Knee
1 week
Updated: Tuesday, April 16
Early prognosis
The carnage continues at Waverley Park. There have been consistent injury setbacks since Mitchell broke his left leg in mid-January. Frawley and Stratton suffered injuries that prematurely ended their game on Sunday, while Cousins, Conor Nash and Isaac Smith were among those to push through duress. O'Meara was a late withdrawal after barely training last week and he will aim to return against Geelong on Easter Monday. Schoenmakers continues to struggle with Achilles issues, as he has for years. Birchall stepped up his running intensity and involvement last week, and fellow rehab group members Minchington and Walker are also progressing. – Marc McGowan
Player

Injury

Estimated Return

Mitch Hannan
Knee
6 weeks
Neville Jetta
Knee
Test
Jay Kennedy Harris
Leg
8-10 weeks
Kade Kolodjashnij
Concussion
Test
Jake Lever
Knee
6 weeks
Jordan Lewis
Hamstring
Available
Jay Lockhart
Back
Test
Steven May
Groin
2-4 weeks
Oscar McDonald
Concusssion
Available
Aaron Nietschke
Knee
Season
Braydon Preuss
Shoulder
Test
Joel Smith
Groin
4-6 weeks
Aaron vandenBerg
Ankle
4-6 weeks
Guy Walker
Shoulder
Indefinite
Updated: Tuesday, April 16
Early prognosis
Oscar McDonald has cleared concussion protocol and will be available for selection against the Saints. Lewis should also be ready to play his first game of the season. Jetta and Lockhart, late withdrawals from the win over Sydney, will be tested on the track later in the week. Preuss, who had scans on his shoulder, will also have to be cleared to play, but the Demons are hopeful he'll be ready. Kolodjashnij is still experiencing concussion symptoms, so the Demons will be patient with his return give his history of head/neck injuries - Ben Guthrie
Player

Injury

Estimated Return

Majak Daw
Pelvis/hips
Indefinite
Sam Durdin
Finger
1-2 weeks
Ben Jacobs
Head/neck
Indefinite
Luke McDonald
Supsended
Round six
Ben McKay
Toe
Test
Tom McKenzie
Back
1-2 weeks
Tom Murphy
Ankle
TBC
Ed Vickers-Willis
Knee
Season
Will Walker
PCL
Indefinite
Marley Williams
Ankle
1-2 weeks
Tristan Xerri
Osteitis pubis
1-2 weeks
Updated: Monday, April 15
Early prognosis
McKay didn't make it to quarter-time in the VFL after playing the first three rounds in the AFL, while Taylor Garner (groin/quad) played two quarters in his return after a fortnight out and came through unscathed. Defender Murphy is set for a stint on the sidelines because of his ankle injury from the same VFL contest. Williams, Durdin, McKenzie and Xerri may miss just one more game each if things go well. Bailey Scott and Irishman Red Og Murphy were both rested at the weekend. – Marc McGowan
Player

Injury

Estimated Return

Karl Amon
Knee
Test
Charlie Dixon
Leg
Indefinite
Billy Frampton
Suspension
Round 6
Hamish Hartlett
Hamstring
Test
Sam Hayes
Knee
4-6 weeks
Jake Patmore
Knee
Season
Jack Watts
Leg
Indefinite
Updated: Monday, April 15
Early prognosis
Amon has made good progress from a knee injury and could play at some level this weekend. It'd be unlikely he'd come straight back into the AFL side for the Power's Good Friday encounter with West Coast at Optus Stadium. Hartlett could also return in the SANFL for Port's encounter with Norwood at Coopers Stadium on Thursday night. There's still no timeline on Dixon's recovery from a leg injury. - Lee Gaskin
Player

Injury

Estimated Return

Trent Cotchin
Hamstring
2-3 weeks
Shaun Grigg
Knee
Indefinite
Bachar Houli
Hamstring
Test
Jayden Short
Elbow
Indefinite
Alex Rance
Knee
Season
Jack Riewoldt
Wrist
1-2 weeks
Maverick Weller
Leg
Test
Updated: Tuesday, April 16
Early prognosis
After a horror few weeks, just the one addition for the Tigers with young defender Markov tearing the meniscus in his right knee in the VFL. He will require surgery. Key forward Riewoldt is getting closer to a return, but with a four-day break between rounds five and six for the Tigers, expect him to be held over for the Anzac Day Eve clash with Melbourne. Houli is once again a test after he was a late withdrawal last week due to a persistent hamstring strain – Sarah Black.
Player

Injury

Estimated Return

Logan Austin
Shoulder
Indefinite
Jack Bytel
Back
Season
Jake Carlisle
Back
Indefinite
Oscar Clavarino
Ankle
1-3 weeks
Jarryn Geary
Ill
Test
Dan Hannebery
Hamstring/calves
Indefinite
Max King
Knee
5-7 weeks
Paddy McCartin
Concussion
TBC
Daniel McKenzie
Concussion
Test
Matthew Parker
Ankle
Test
Lewis Pierce
Concussion
Test
Dylan Roberton
Heart
Season
Jack Steven
Sore
Test
Updated: Tues

day, April 16
Early prognosis
A right ankle concern for Parker, sustained during the win over Hawthorn, is cause for concern, but he played out the second half. Austin needs a left shoulder operation and faces a long stint on the sidelines. The club says Steven is sore but haven't identified a specific ailment, but it hopes he will be available to face Melbourne on Saturday. - Dinny Navaratnam
Player

Injury

Estimated Return

Heath Grundy
Back
2-3 weeks
Will Hayward
Jaw
4-6 weeks
Jack Maibaum
Knee
Season
Jarrad McVeigh
Quad
6-8 weeks
Daniel Menzel
Groin
1-2 weeks
Sam Naismith
Knee
TBC
Nick Smith
Hamstring
TBC
Durak Tucker
Knee
Indefinite
Updated: Tuesday, April 16
Early prognosis
Menzel should be ready to resume playing in the NEAFL over the next fortnight if he can get some solid training in and pulls up well. Isaac Heeney (hip) copped another solid knock in last week's loss to Melbourne and pulled up sore after the game, but he'll be fine to face Richmond. - Adam Curley
Player

Injury

Estimated Return

Lewis Jetta
Hamstring
Test
Nic Naitanui
Knee
Indefinite
Willie Rioli
Foot
5 weeks
Francis Watson
Personal
TBC
Updated: Tuesday, April 16
Early prognosis
Jetta was involved in a light training run on Monday and showed no signs of hamstring tightness which kept him out of the Western Derby. Rioli was back on the field at Subiaco Oval, albeit doing very little, while Naitanui is in the 'pre-season' phase of his training ahead of a comeback predicted to be within the next two months. – Travis King
Player

Injury

Estimated Return

Ben Cavarra
Ribs
2-3 weeks
Fergus Greene
Ankle
TBC
Buku Khamis
Knee
2 weeks
Dale Morris
Knee
Indefinite
Laitham Vandermeer
Hamstring
2-3 weeks
Updated: Tuesday, April 16
Early prognosis
Another clean bill of health at AFL level following a 14-point loss to Collingwood on Friday night. Forward Greene hurt his ankle in a tackle during a VFL win and is expected to miss several weeks. Footscray has a bye in the upcoming round but Cavarra, Khamis and Vandermeer could all be available the next time the side is selected. - Paul Bastin
*Placed on the club's long-term injury list