CARLTON'S ability to prise Tom Papley out of Sydney has a significant stumbling block – that the Swans goalkicker is contracted to the club until the end of 2023.
Papley, who is in the sights of a number of Victorian clubs, including the Blues, is widely thought to come out of contract at the end of next year.
However, AFL.com.au can reveal he is actually tied to the club for another four years after this season.
It leaves the Swans in a real position of power if there was to be any official trade approach for the livewire forward. The Swans are steadfast that he will be at the club next season.
Papley quietly extended his deal with the Swans last year for an extra year through to the end of 2021. But that contract also included a trigger clause for an extra two seasons, which he has met.
The 23-year-old has been unsettled in Sydney at times since that contract agreement last year but the club has worked with him to ensure he remains a key part of its future.
He had his post-season exit interview with the Swans this week and did not request a trade out of the club.
Papley, who was drafted from the Gippsland Power as a rookie, has been a central player for the Swans since making his debut in 2016.
He played 20 games that season, including the Swans' Grand Final loss to the Western Bulldogs, for a total of 82 over four years.
Papley and his Swans teammates after their Grand Final loss to the Western Bulldogs in 2016.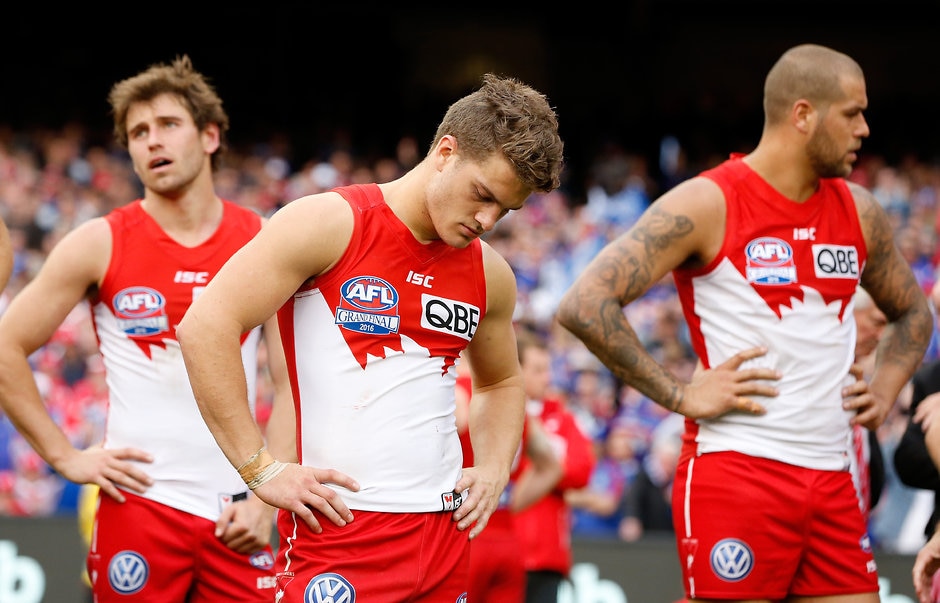 He had a career-best year this season, kicking 37 goals from 22 games in his first year in the Swans' leadership group.
The Blues have held a strong interest in Papley, and have publicly stated their ambition to add to their small goalkicking ranks this off-season.
Papley told AFL.com.au after the Swans' win over Melbourne in round 22 that he would be at the Swans next year, saying he hadn't bought into the speculation over his future.
Find AFL Exchange on Apple Podcasts, Google Podcasts and Spotify.