SO AFTER all of that the Brisbane Lions used their prized No.1 pick on Cameron Rayner. But who would other clubs have selected if they had the choice?
Would it have been Rayner as well? Or would it have been someone else? Leading up to the NAB AFL Draft, AFL.com.au contacted recruiters from around the competition to ask that question.
Among the 11 clubs quizzed there were four different candidates put forward as their preferred option with the top pick, showing even the No.1 choice can split opinion.
Club 1 - Cam Rayner
"Personally, I'd pick Rayner, but I'd like to have done the work on it more than I have. It's the only year I've had a player on top all year and haven't changed it – except for one day – because I like Adam Cerra as well. Rayner will take a bit longer but the comparisons with Dustin Martin are real. Rayner has a nasty streak to his game as well. Andrew Brayshaw will churn out 250 games, but to win a flag I think you've got to have a gun, and Rayner is your gun."
Club 2 - Paddy Dow
"We have six on the board who we think are the gun six. If I had to pick one, I'd go with Dow. But only just. I know Paddy is going to turn up every week, unpack his bags and play well. He's a leader, his overhead stuff has improved and came to the fore late in the season and he is able to get laterally and push off with force to get away. He reminds me a lot of Lenny Hayes – durable, tough, reliable."
Club 3 - Paddy Dow
"I'd have tossed up between Rayner and Dow, but I reckon I'd take Dow. He's got a really good combination of speed, ball-winning stuff and kicking goals for a midfielder. Cam can win you a game in the space of 10 minutes, but I think Paddy gives more consistency over four quarters. Cam might get there with that, but right now I'd take Paddy."
Club 4 - Cam Rayner
"It'd have to be Rayner for me in the end. Just his explosiveness sets him apart. I really, really like Andrew Brayshaw and Jaidyn Stephenson, and Stephenson's back half of the year was just terrific when he went into that inside midfield role. I would take Rayner, but would have thought very hard about the other two."
Club 5 - Cam Rayner
"I'd probably pick Rayner because finding a match-winner is just so tough to do, and he really is one. You look at the Patrick Dangerfield or Dustin Martin type of players, and they win games for their team. I love Paddy Dow and would think very hard about taking him, but I don't think I could overlook Rayner there at No.1."
Club 6 - Darcy Fogarty
"I'd go with Fogarty. He's a very versatile player who has brilliant skills and a competitive, hard edge. He's a bit different to the others in that range – who are all generally midfielders – and he's a player who is really hard to find."

Darcy Fogarty slipped to Adelaide at pick 12. Picture: AFL Photos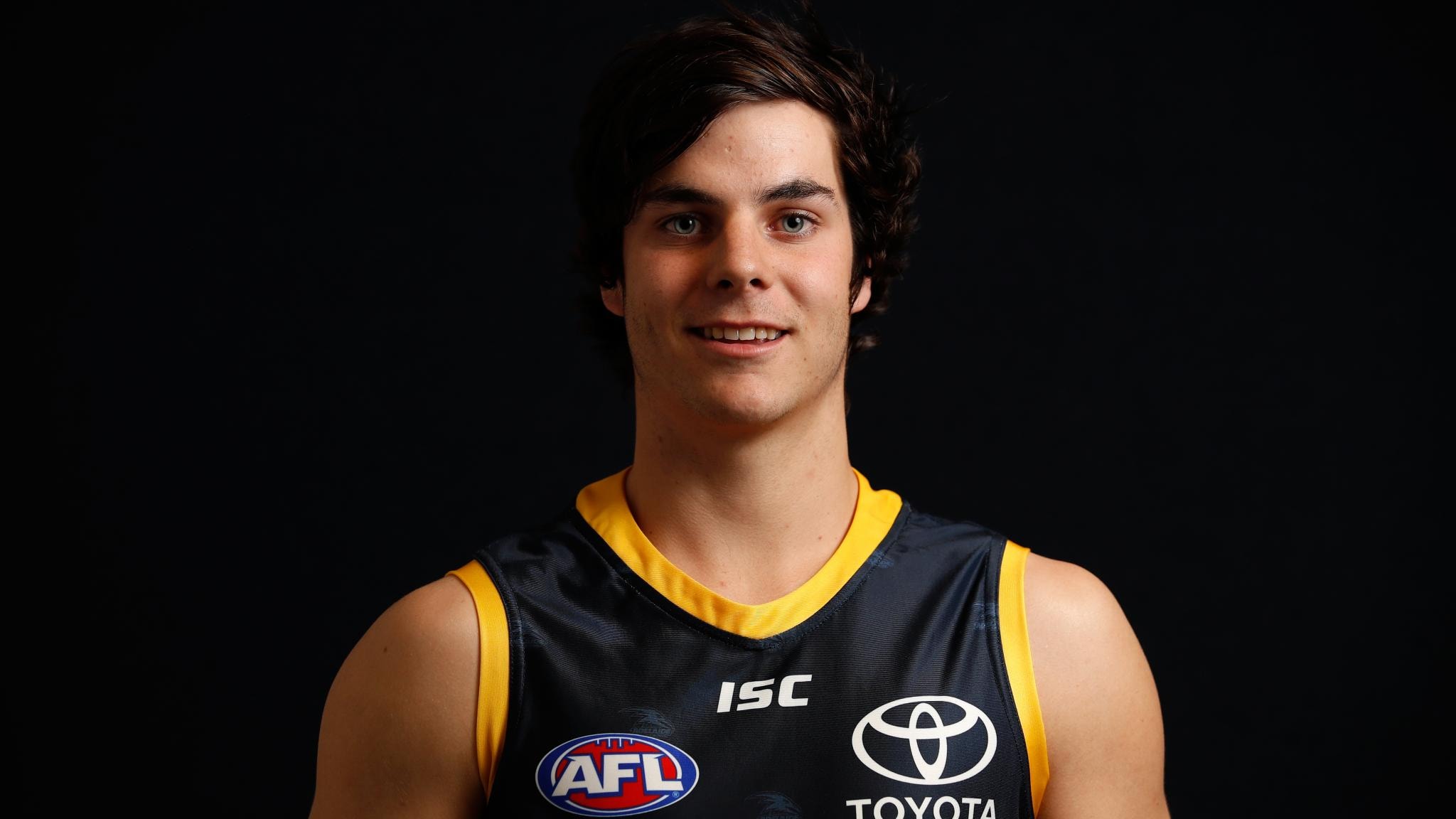 Club 7 - Luke Davies-Uniacke
"He sets himself apart with his power away from a stoppage, his kicking and ability to even go forward and make an impact there. He will need the right environment, but given the right one he is a really rare commodity as a player. He's Patrick Dangerfield-like with that burst and his size is appealing."
Club 8 - Cam Rayner
"Rayner's big game performances put him ahead for me, and he's got real potential to be a star. If you get the running right then it's a great package, and he is a proud and competitive person so should be able to do that. But I'd have Hunter Clark at No.2. There's no real chinks in his game and I wouldn't be surprised if he ends up the best player from this draft."
Club 9 - Luke Davies-Uniacke
"Everything that we're looking for in a midfielder, he's already got. We've seen him do it all – he's got the tank, power, strength. Put all that together and it could be a pretty special package."
Club 10 - Undecided
"Because we don't have a pick there we haven't done the real work on that top group to really decide who we'd take at No.1. But it would come out of probably five players – Andrew Brayshaw, Paddy Dow, Luke Davies-Uniacke, Cam Rayner and Jaidyn Stephenson. They all have really good traits and it's easy to see them in those top spots."
Club 11 - Cam Rayner
"His impact on a game puts him No.1. It's massive, and more than the other guys around him. He's a best-on-ground type of player who can turn a game quickly. They're very hard to find."
Read more
• Check out every pick made in the Draft Tracker
• Draft wrap: Lions reveal top pick, Freo's big call
• How did the guru go? Cal Twomey's Phantom Draft