NAT FYFE wants to buy a helicopter.

"I think that'd be a pretty sweet way to travel," Fyfe says.

"I've done the sums on them, but the accountant's not too keen on me pulling the trigger just yet."

The Fremantle superstar's three-year mission to become a qualified helicopter pilot provides an illustration of a man who has always been destined to reach great heights – on and off the field.

"There's other little layers of my life, which if football was to end, I'm pretty set up and ready to go," Fyfe tells AFL.com.au.

Those layers include turning himself into a national brand.
He has ambassadorial roles with the Australian wool industry and Auskick, media deals in Perth, a car deal with Lexus, a hat sponsor and is invested in his own clothing label.

He also has his own website launching on Friday.

"For the right companies I enjoy being an ambassador, I try not to spread myself too thin.

"I'm an ambassador for a few products that I grew up with that are important to me, and I think really represent me as a person and as a footballer."

While some AFL players shun the attention and fail to embrace their role model status, Fyfe humbly embraces it.

"At the end of the day we're entertainers, but we have a really important role in sending messages to young kids," Fyfe says

"It is a really serious role that we play and when we have the opportunity to go out into schools and to Auskick clinics and engage with kids, you really see how they hang off every word you say."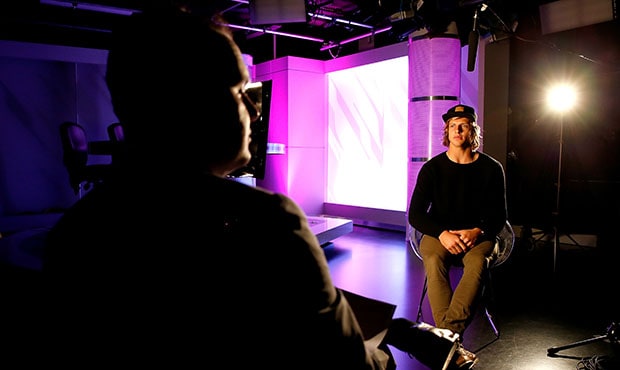 The Brownlow Medal favourite will play his 100th game on Saturday night against North Melbourne at Domain Stadium.
It's a journey that began as the No.20 draft pick in 2009, and has since seen him rise to AFL stardom.

"It's humbling, but I see a lot of growth still in my game," Fyfe says.

"A hundred games is still pretty new to the whole system and I'm excited about what 100 to 200 [games] looks like."

Footballer.

Businessman.

Role model.

Helicopter pilot.

And that's just the start of the Nat Fyfe story.