RULE changes are coming next year, but the overwhelming majority of AFL coaches are happy with the state of the game.
The 18 club coaches were asked to offer their thoughts on a host of topics in a 20-question anonymous online survey, conducted by AFL Media in partnership the AFL Coaches' Association, across several weeks in July.
Of the 16 who responded, 87.5 per cent said they were comfortable with how the game was being played.
WHO WINS THIS YEAR'S FLAG? Coaches have their say
The 'look' of the game has been a contentious issue this year, with the AFL determined to lessen congestion and increase scoring. Rules proposed to address these issues will be trialled in Saturday's VFL match between Coburg and Werribee in Melbourne.
Coaches were asked about which proposed rule changes they would support, with more than one answer allowed. Some 81.25 per cent said they would back the 6-6-6 formation at centre bounces.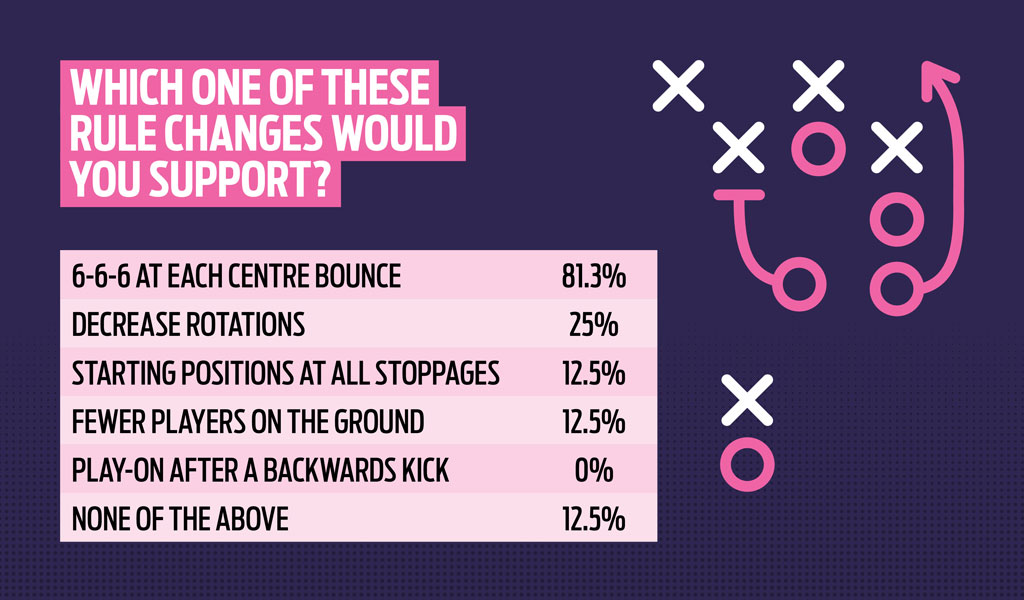 One-quarter of the responding coaches said they would support the reduction of interchange reductions.
Asked for their views on the contentious 'protected zone' rule, 37.5 per cent said it was not consistently applied. The same number said the rule was over-officiated.
Almost 20 per cent of coaches who took part in the survey said rule changes were the biggest challenge facing the game in the next five years.
The bulk of coaches agreed both the duration of matches and the length of the season should be reduced. Some 62.5 per cent of coaches said 17 matches per season was the ideal fixture.
Three-quarters of coaches believed the score review system was working, despite several controversies earlier in the season around how long it took and whether the correct decision was made.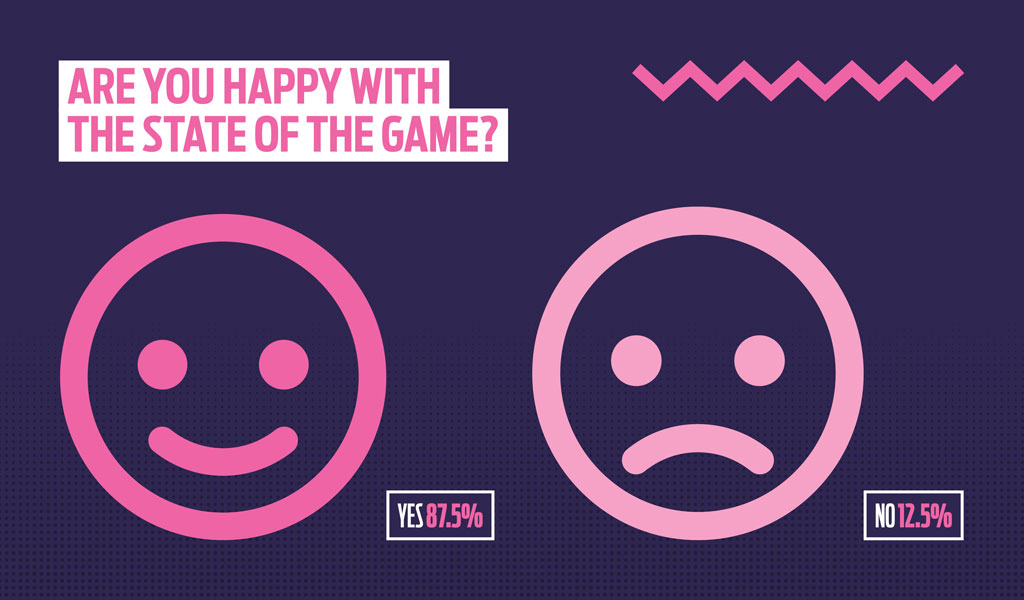 Winning free kicks at away venues was harder, according to 75 per cent of coaches.
Although 37.5 per cent of respondents thought the umpiring this season was the same as last, 31.25 per cent claimed it was worse.
The changes to the match review process, headlined by the removal of a panel in favour of a one-man arrangement, received the tick of approval from 93.75 per cent of coaches surveyed.
The full survey results are published in the round 20 edition of the AFL Record, available at all venues.