• The Carlton and St Kilda players who debuted together and fell on the same day at Gallipoli
• Check out more great stories at the 2015 Anzac Day round hub
WHEN St Kilda players set foot on Westpac Stadium on Anzac Day, there will be a unique connection to a powerful Australian war story.
Tasmanian farmer and labourer Alfred Edward Gaby only lived 26 years but his memory remains through both his heroic deeds on the battlefield and also through a family connection to young Saint Maverick Weller.
Weller's great-great-great-grandfather on his mother's side was Reginald Gaby – the brother of Alfred, an Australian military legend.
Gaby was killed in action in Lihons, France, but only after embarking on an extraordinary act of bravery that saw him acknowledged with Australian military's highest honour.
Gaby was serving as a lieutenant in the 28th Battalion and acting as commander of his battalion's 'D' Company, which was committed to an attack around Villers-Bretonneux in France during the Battle of Amiens.
The sequence of events that led him to being awarded his Victoria Cross (Australia's highest military honour) was one of the most successful large-scale actions that Australians were ever engaged in.
In a lone attack, he managed his way through barbed wire and drove the enemy off, capturing four machine-guns and 50 men. He then led the company on to its objective.
Three days later – August 11, 1918 – while walking along the line to encourage his men, he was shot by a sniper and killed.
Alfred Gaby - the brother of Mav Weller's great-great-great-grandfather. Picture: supplied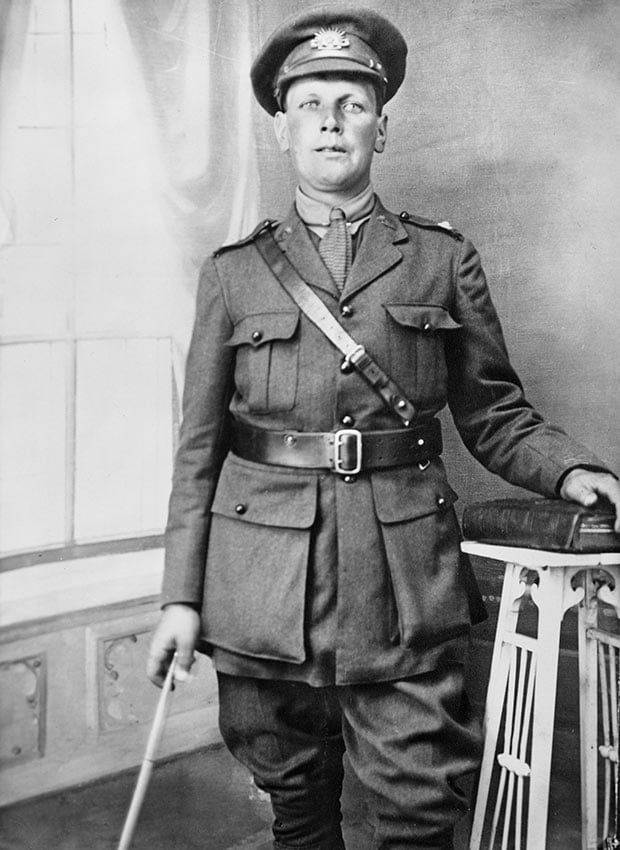 Gaby's story has been passed down folklore from generation to generation.
Weller said it was a story he knew about but not in great detail until late last year, when the Saints sent a group of their younger players to Canberra for a leadership camp.
A visit to the war memorial gave him the chance to further study his ancestor's legacy.
"As a family we have always been really proud of him but I never really knew a lot about him until that trip," Weller said.
"He only had a couple of bullets left, but he basically took on everyone and saved the whole platoon. He was outnumbered and it was amazing he did what he did."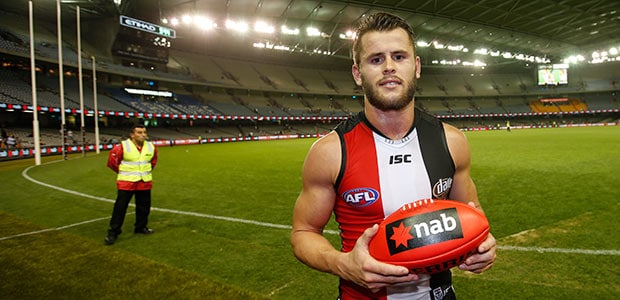 Maverick's mother, Judith Weller (nee Gaby), said she had taken it upon herself to teach her family about her great-great-uncle's legacy.
"It's a pretty amazing story the more you look at it. We had Mav back home recently and I made sure he read up on it because it's so significant," she said.