UNDERPERFORMING Melbourne has taken the drastic step of restructuring its coaching panel mid-season.
The Demons are also interested in adding former Port Adelaide head of high performance Darren Burgess, who has recently finished a two-year stint with English Premier League giant Arsenal.
"We've got some good internal people, but we're looking for people with experience and Darren's experienced in AFL land and overseas," Melbourne's football boss Josh Mahoney told SEN on Wednesday morning.
High performance guru Darren Burgess at Port Adelaide in 2015. Picture: AFL Photos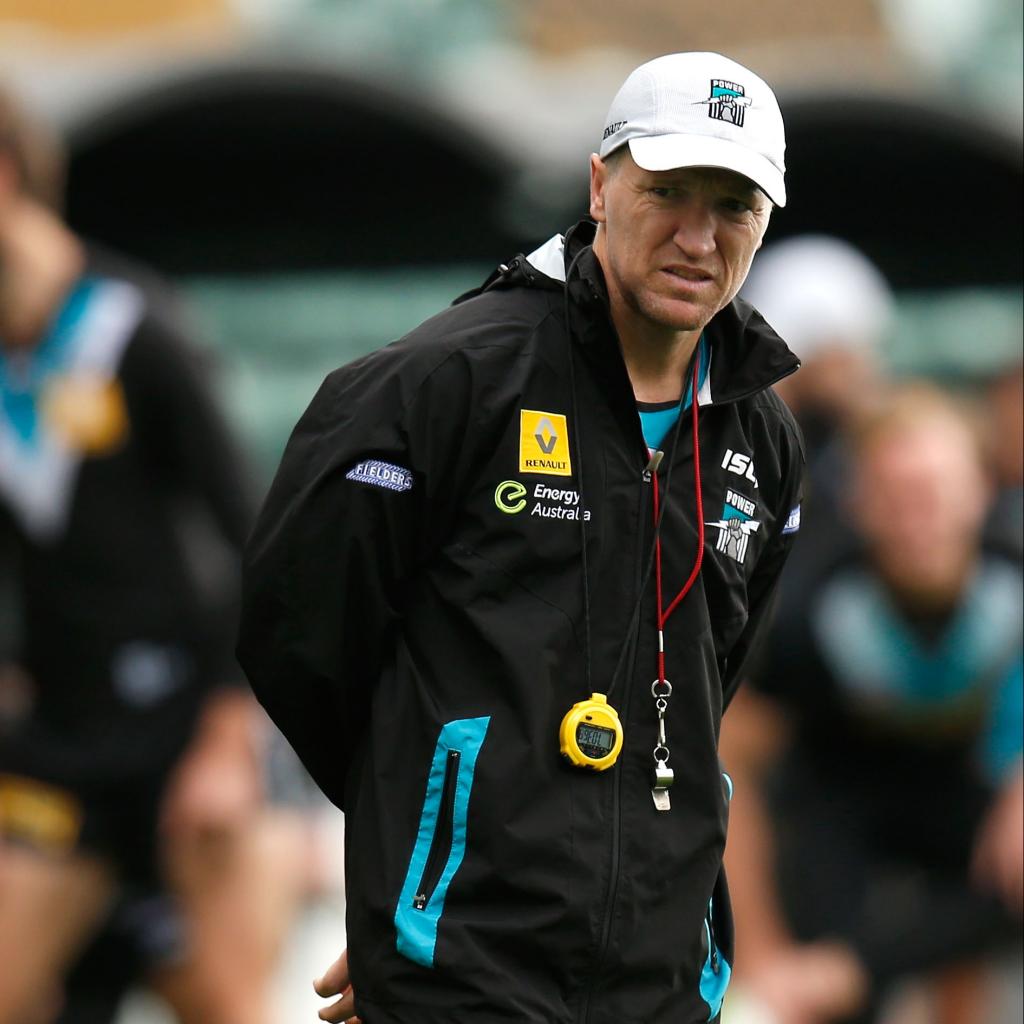 Among a raft of changes announced after the 3-9 Demons' mid-season break, Jade Rawlings has relinquished the role of coaching the club's VFL affiliate Casey Demons and will step up to become Melbourne's forward coach.
FULL INJURY LIST Who's ruled out and who's a test?
Rawlings replaces Max Rooke, who will become a development coach.
The experienced Brendan McCartney, previously the defensive coach, will now mentor the club's AFL and VFL assistant coaches, while Troy Chaplin will become the standalone backline coach.
However, there will be no change of roles for the rest of Simon Goodwin's assistants in Ben Mathews (stoppages and contest), Craig Jennings (opposition), Justin Plapp (midfield development), Greg Stafford (ruck) and Matthew Egan (head of development).
Meanwhile, former Casey Demons assistant coach Sam Radford has taken over the VFL reins from Rawlings.
Mahoney said the decisions had been made after consulting many members of the football department over the past fortnight, with the club's AFL and VFL teams having byes at the weekend. 
Brendan McCartney will mentor Melbourne's VFL and AFL assistant coaches. Picture: AFL Photos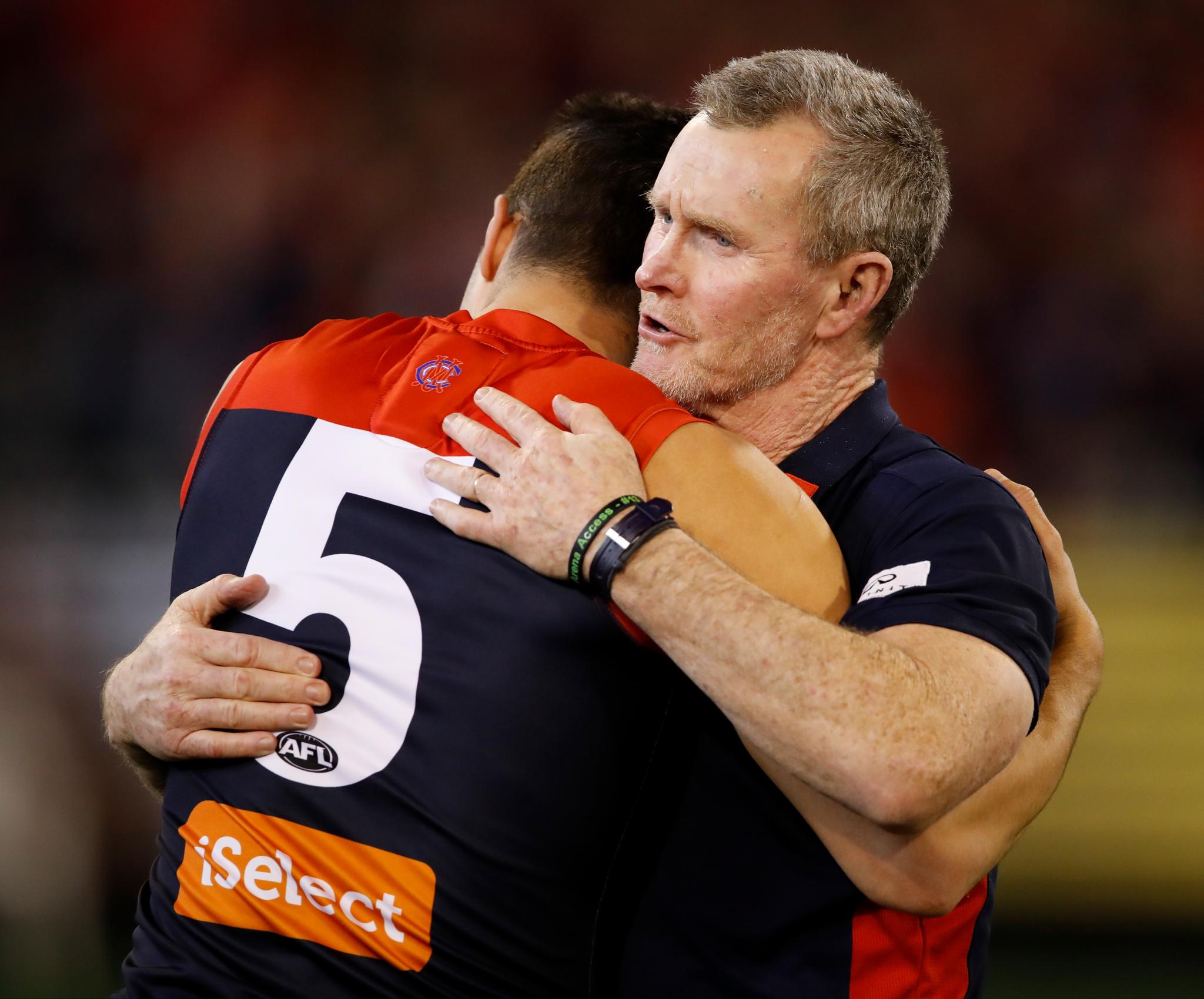 When the players were told of the changes they reacted in a "really positive manner", he said.
WHO MAKES FINALS? Do the 2019 Ladder Predictor
"It certainly hasn't gone to plan this year – we didn't expect to be in this position on the ladder at the midway point of the season, let alone dealing with so many long-term injuries to senior players," Mahoney told the club website.
"At different times throughout the year we have tried a variety of initiatives in an attempt to get us back playing our style of football, but we have clearly found it challenging to execute over four quarters.
"Over the last couple of weeks, the club has taken the opportunity to seek feedback from players, coaches and football staff to identify the clear opportunities for us to improve for the back-half of the season. 
"When you identify those opportunities, you've got a choice to make – you either do it now or you do it at the end of the year. Our mindset is we're not wasting a minute on getting better. We want to attack these last 10 home and away games and give ourselves the best chance to maximise that." 
With elite performance manager David Misson to move to Canada with his family at season's end, the Demons have appointed Dr Zeeshan Arain as head of medical services for the rest of the season, while Phil Merriman will lead the strength and conditioning department. Misson will oversee the transition until his departure.
Find AFL Exchange on Apple Podcasts, Google Podcasts and Spotify.