COLLINGWOOD coach Nathan Buckley has publicly hit back at former mentor Mick Malthouse for the first time, saying the three-time premiership coach now sees him as "an enemy".
Malthouse, who was inducted into the Australian Football Hall of Fame on Tuesday night, fired a barb at Buckley when he told AFL.com.au that he refused to take up a coaching director's role at Collingwood at the end of 2011 because his successor, Buckley, would have made it difficult for him to perform the role properly.
Buckley had always been diplomatic when questioned about his former coach Malthouse – whom he replaced as part of a controversial coaching succession plan – but the Magpie coach responded strongly on Wednesday morning when he provided a rare insight into their frosty relationship.
HALL OF FAME Malthouse among six to join the greats
"I'm one of the bodies on the side of the road," Buckley told SEN radio.
"I've got great respect for Mick in some areas. He's always been himself. He's never really cared for what people think of him. Rat cunning, a master manipulator and got success from that and all credit to him …
"Mick and I don't get on.
"He doesn't want to know about me because I'm now an enemy in his eyes, and he will rewrite history to make sure that was always the case.
Eddie McGuire, Malthouse and Buckley at Dane Swan's retirement media conference. Picture: AFL Photos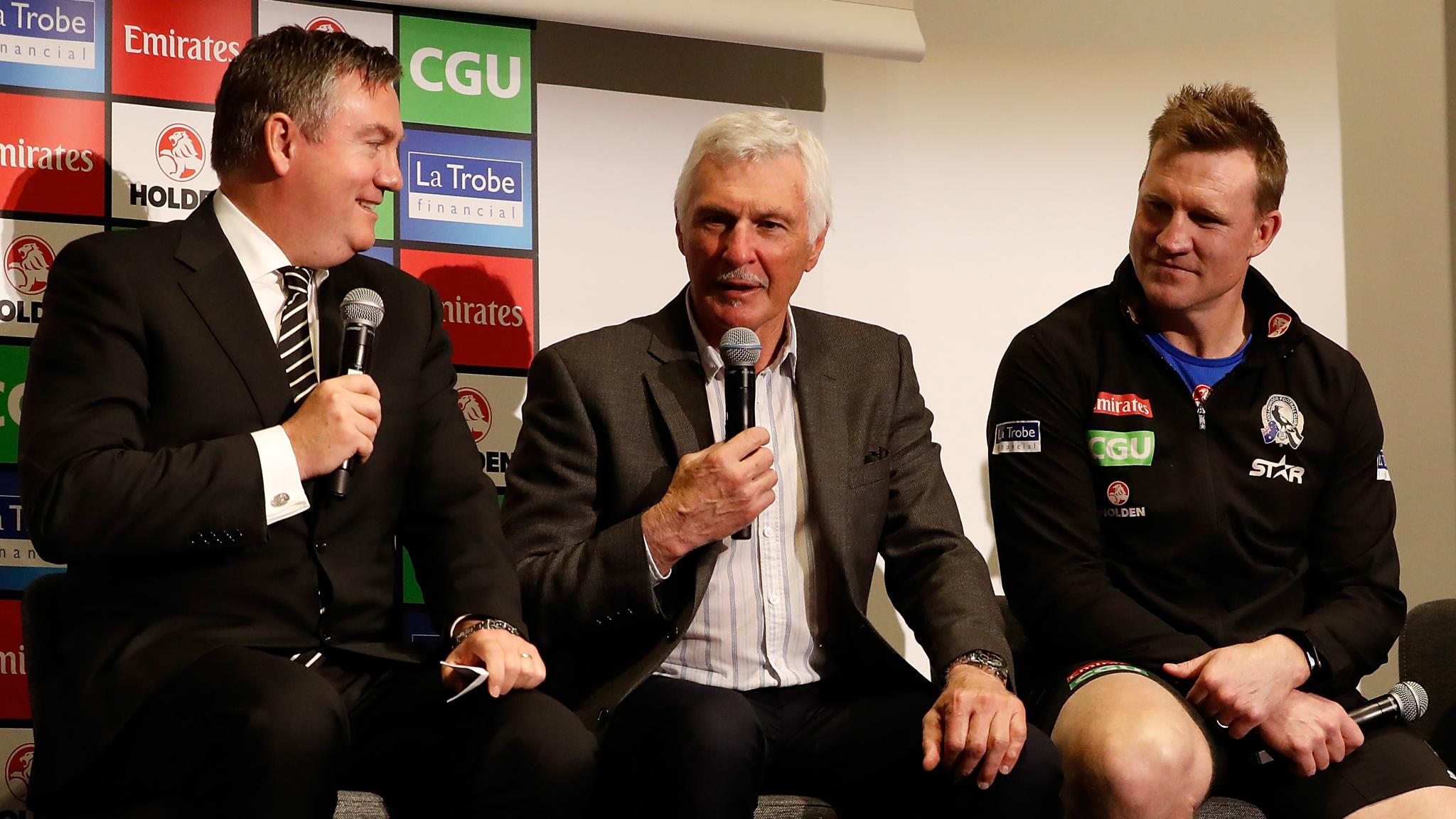 "But I think I understand Mick. He was a young kid scrapping to put that next meal on the plate and that drove him. That was his attitude through his whole life.
"I think, understanding that, I can see the positive in who he is and what he has been able to do, let alone the numbers."
Before his Hall of Fame gong, Malthouse said he'd had every intention of honouring his three-year contract to assist Buckley as coaches' director.
Malthouse and Buckley on the training track at Collingwood in 2011. Picture: AFL Photos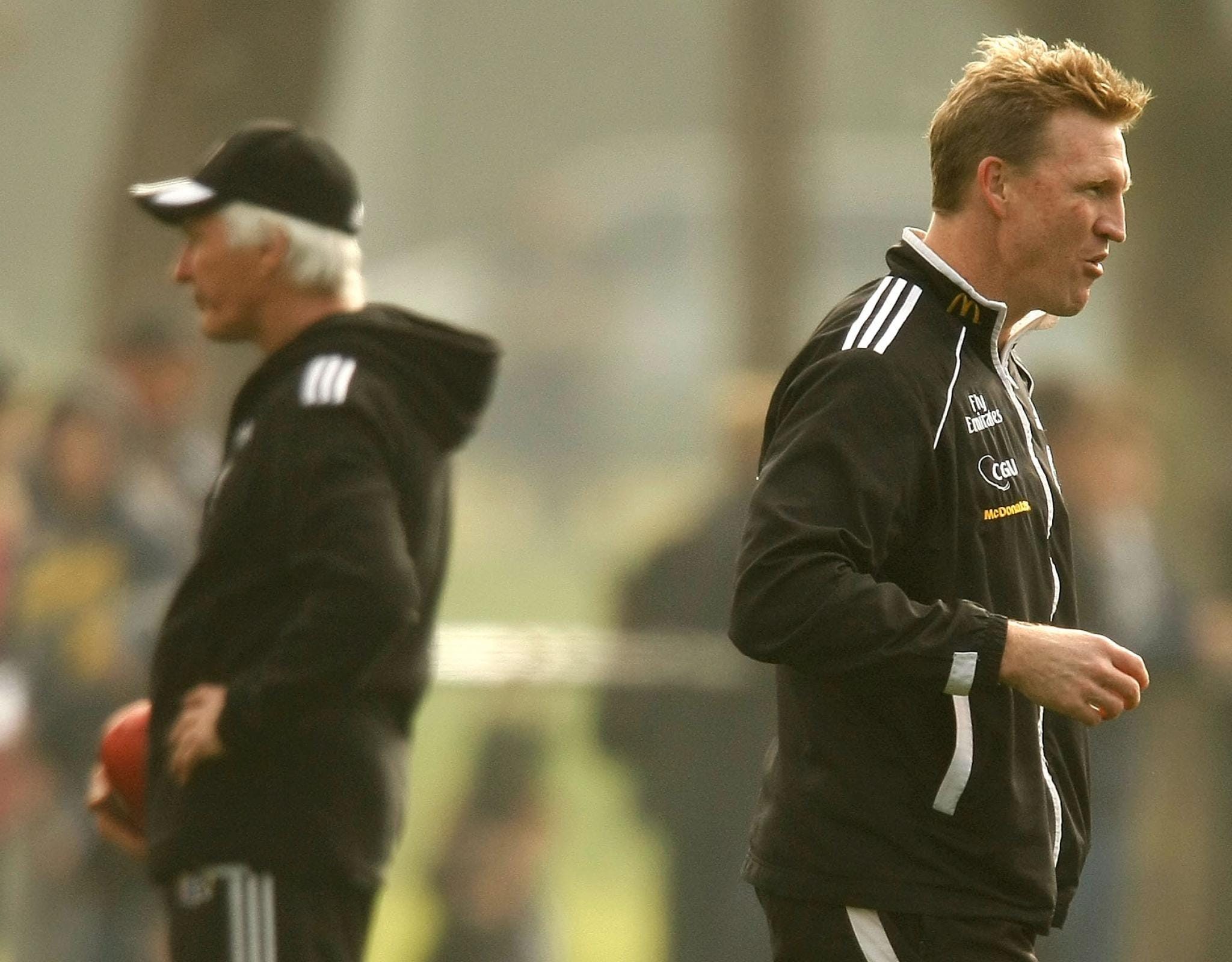 "Contrary to what people want to say, I didn't leave Nathan Buckley high and dry at all," Malthouse told AFL.com.au.
"The idea was to have a coaches' director, but he didn't want me in the box, he didn't want me on the bench and he didn't want me talking to his coaches. So it's very hard to be coaching director if you can't have access to the coaches.
NO BUCKS Mick on the three best players he's coached
"I thought if that's the way he wants it – it was contrary to what we'd agreed to – I respect the coach and what he wants to do.
"You don't want to be encumbered by something you don't want, so it was best for me to leave."
Find In the Game on Apple Podcasts, Google Podcasts or Spotify